MMAF Exclusive Interview: Brendan Loughnane
---
Welcome to the third in a series of exclusive MMA Forum Interviews with Profesional MMA fighters from around the world. Our very own El Bresko met up with TUF: The Smashes semi-finalist and now UFC fighter Brendan Loughnane who is currently training in Thailand. Here's the full interview:
What inspired you to make the move to Thailand?
I didn't have any plans to come to Thailand before my fight with Mike Wilkinson, but after the fight Tiger Muay Thai invited me to come and train with them. Thailand is a great place to recover, good place to learn striking, one of the best places in the world actually. I really see this as a way to recuperate and to brush up on my striking skills.

For those that don't know, can you tell us a little bit about Tiger?
It has a Very friendly vibe, there's alot going on, crossfit section, yoga, MMA, muay thai, you name it, the camp does it. It's probably the biggest gym i've ever seen in my life, there's people from all over the world. It's a great place to train.

How does the training in Thailand differ from the training in the UK?
Obviously the weather and the climate is a lot different. In the UK I'm used to training sometimes with two layers on. When you are just training in a pair of shorts it makes things a bit different. Apart from that the grappling aspects are quite similar. Striking is a bit different because the guy I work my striking with - we like to mix things up a little, but there's also very traditional trainers here.

Who are some of the people that you've had an opportunity to work with while being at Tiger?
Roger Huerta, Brian Ebersole, Jake Shields, loads of up and coming guys that people will be hearing of soon. There's a good mix of people really. Guys who come here to do BJJ, there's some great Jiu Jitsu players, guys that come out here to do striking. You can't go wrong when there's such a great mix of people from all over the globe.

How has your time in Thailand contributed to your growth as a fighter?
It's helped immensely. Before I wasn't the best at Muay Thai, I used to throw kicks, elbows and knees a lot, but not techinically. I used to just throw them out there, but now I know how they should be thrown, why they are thrown at certain times and how to really stick them in, in my next fight it's really going to show.
Have you had an opportunity to compete at all while you've been out here?
I've had a few amateur fights here with shinguards, headgear and boxing gloves. I had 4 of them when I was on Phi Phi just for fun, they all ended well, first round stoppages.

Outside of training, how is life for you in Thailand?
Outside of training life is great, I love getting off training, going to the beach. Socialising with great people from all over the globe. Outside training I couldn't ask for much more, when I'm in England and I'm not training I'm sitting at home and watching DVDs, just the usual shit, but out here I'm living the dream.
Manchester is a big place for football. What made you go into fighting as opposed the more usual route?
Funny you should say that I actually used to play football as a kid, it's the road that every kid takes, playing football with your friends. But my nextdoor neighbour did MMA and I used to go and watch his fights, then one day he invited me to come and train with him. That was it, I was 17 and that is where it started.
So you are the new breed of fighter, the type of fighter who's trained MMA since the beginning?
Yeah, but I wish I'd done Karate or Boxing or Wrestling when I was a kid, but unfortunately not.
Being one of only a handful Brits in the UFC, do you feel a responsibility to make an impact in helping
the growth of the sport in the UK?

If I'm honest with you I'm at a point where I never thought I'd be. You get a lot of people that say "I know I'm gonna get there, I'm gonna get there in this amount of time". I just used to watch it and be a fan. Getting there was a dream, so I'm still kinda taking it all in and just trying to work on being the best fighter I can be and making my own impact and then I can help other people and give them instructions on how I got there to help them succeed as well.

What sort of emotions did you go through prior to facing TUF teammate Mike Wilkinson?
That was a horrible experience. As soon as we came back from the show me and Mike went out together, trained together. We were really good friends from the show, then one day we got a call that we were fighting eachother and we didn't speak for 3 months, then obviously we had a hard fight with eachother and I haven't seen him since the fight because I haven't been home, so I'm not sure whether it's going to be the same sort of friendship, but I hope it is because he's a great guy and I wish him the best of luck.

From a spectator's perspective, who would you say is your favourite fighter?
Nick Diaz.
If you were to give a young kid, just starting out in MMA one piece of advice, what would it be?
Put the time in. The main thing about MMA is getting your reps in, train for every scenario. If you are the best in your gym, move to another gym. That's how it has to be, I've met 4 or 5 people over here who are telling me they want to be in the UFC and they're the best in their gym. It's never gonna happen that way, you have to get challenged every day of your life, put on your toes, put under pressure. You have to get outwrestled, outgrappled, outstruck and beat up every day to continue to improve. That's the advice I'd give to people, move to somewhere where there is higher competition than yourself.
With the UFC seemingly in cutting season, do you feel the pressure to win your next fight convincingly?
I kinda take the pressure off myself, I just think to myself "I have to fight to the best of my ability". I train 110% for every fight, and whatever happens happens, I can't do any more than do my best.
What are your Thoughts on WMMA?
I'm happy that they have a division in the UFC. I think they deserve it, all the hard years that women have put in. I'm looking forward to how it turns out and I think Ronda Rousey is a great champion.
What is your stance on PEDS and TRT?
It's disgusting. I don't see why anybody should have any kind of advantage. If your testosterone levels are low, so what? you're old. That's what happens, retire. I don't think anybody should take any kind of performance enhancing drugs, it's not fair on the rest of the competition. We're in here to be the best fighter, not to see who can take the most steroids and be the strongest.

What really happened with George Sotiropoulos and the UK Boxing coach?
What really happened is George got knocked out. He cheap shotted one of our coaches and got his arse knocked out. That's all I can say on that one.
What can the fans expect to see from Brendan Loughnane in 2013?
They can expect to see loads of punches, kicks, knees and elbows cause that's what I'm coming with.
Any shoutouts?
Thanks to my family, everyone at Tiger MMA and everyone that's helped me to get where I am.
Follow Brendan on Twitter @Brendan264
A massive thanks to Brendan for taking the time to speak to MMAF. We wish him all the very best for his next fight and the rest of what will hopefully be a long and successful career in this sport.
---
Rookie Hammer Squad 2015
Frankie Edgar - Dominick Cruz - Jorge Masvidal - Cat Zingano - Holly Holm
---
Last edited by Hammerlock2.0; 04-13-2013 at

01:37 PM

.
Thanks for letting us read another interview, El Bresko did. It is too cool for me to come up with words for it to find out what's going on with great pro's in our favorite sport like Brendan Loughlane.
---
Another great interview indeed. I especially liked his words of advice for young fighters. Thank you again, Bresk.
---
Rookie Hammer Squad 2015
Frankie Edgar - Dominick Cruz - Jorge Masvidal - Cat Zingano - Holly Holm
My pleasure as always guys. I look forward to seeing those punches, kicks, knees and elbows soon.
---

That was a cool read, cheers for sharing!
---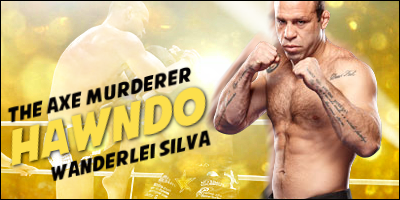 Thanks to Leakler for the sig
Currently Active Users Viewing This Thread: 1

(0 members and 1 guests)
Posting Rules

You may post new threads

You may post replies

You may not post attachments

You may not edit your posts

---

HTML code is Off

---