Quote:
Yeah that's what i took from his comment also..I know 1lb isn't much but Rich made they weight and if Vitor plans on going down to 185lbs then there is no reason for him not to make the cut which he eventually did so everything is good..

By the way I didn't get to watch all the weigh ins what happened with the Hermes Franca Match u did they up the weight for some reason ?
They agreed to make it a catchweight of 159. Griffin clearly wants the money and exposure more than he cares about the three pounds. Smart guy imho. He could go home instead, but what would that gain him?
---
Everybody good, plenty of slaves for my robot colony?
Quote:
Can't they just erase the match and announce a new main event of Franklin vs Belfort at 196 or something or is it too late. Its not like someone is not going to order the ppv tomorrow just because its at 196 now.
Actually it would be to late, they would just have had to offer Franlin the fight as is and hope he accepted at which point he would receive 1/2 Belfort's purse. Franklin would hve the option to refuse but that I'm aware of no fighter has and Franklin surely would not have let the UFC or the fans down that way.
---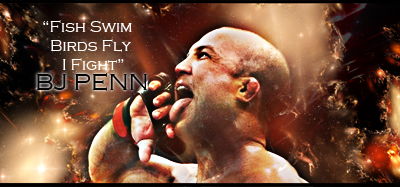 "If you get hit and it hurts hit him back you not knocked out yet."-Joe Doerksen
The Toxic Terrors (FFL)
Demetrious Johnson*Eduardo Dantas*Emanuel Newton*Will Brooks*Michael Page
Outta My Head
Join Date: May 2006
Location: Paramount, CA
Posts: 1,220
I believe a fighter has a certain amount of time to attempt to cut weight from their first initial "weigh-in." Actually, I found it
here
, under NSAC rule set for Boxing and MMA, NAC 467.7956 concerning weigh-ins and cutting more weight after the original weigh-in.
Quote:
2. After the weigh-in of an unarmed combatant competing in a contest or exhibition of mixed martial arts:

(a) Weight loss in excess of 2 pounds is not permitted for an unarmed combatant who weighed in at 145 pounds or less.

(b) Weight loss in excess of 3 pounds is not permitted for an unarmed combatant who weighed in at over 145 pounds.

3. The weight loss described in subsection 2 must not occur later than 2 hours after the initial weigh-in.
So, if a fighter is within 3 pounds of the agreed weight limit for the bout, they have up to 2 hours to lose the excess weight after the initial weigh-in. If they are over 3 pounds on the initial weigh-in, they don't have a chance to cut any more weight without penalty. Within that limit, you have as many tries as you can to make weight up until the 2-hour time limit.
---
It doesn't matter if you agree or disagree
... As long as I don't bore you and I spark a moment of thought,
my goal is achieved
.
Queng leon queng tigre ecu tacacut, queca pa? - Pampangan Mandarigma Motto

I didn't realize they made a catch weight allowance for Franca - sounds a bit bogus to me.
Currently Active Users Viewing This Thread: 1

(0 members and 1 guests)
Posting Rules

You may post new threads

You may post replies

You may not post attachments

You may not edit your posts

---

HTML code is Off

---