Well wish me luck, any advice?
---
Im going for my first MMA training Thursday. Iv'e been a fan for about 2 years now but never actually did MMA. Im only 16 mind you. Im not really sure what advice you can possibly give me seeing as it is just a training, but any comments, advice or not is well appreciated. Im starting it based on that i LOVE MMA and i need to lose some damn weight haha. People say should give it a go because of my size, im 6ft4 and 100kgs, as you can tell a bit to heavy...so im going to trying and change that. So yeah, have a good one.

Cheers.
Join Date: Oct 2009
Location: UK... Where the sun never shines.
Posts: 11,557
Leave your ego (if you have one) at the door and enjoy it.


Best bit of advice i can give.
What Killstarz said. Be humble, and go in there with the mindset that you know little and they know alot.

Just have fun with it, ask questions and have enthusiasm and you'll go far.
---

"There are three things all wise men fear: the sea in storm, a night with no moon, and the anger of a gentle man."
One of my mates started kick boxing a few years ago, has an ego, but he left it at the door and now he has won tournaments in England and recently went to Scotland for some kick boxing championships and is now part of the England squad.

Good luck mate
---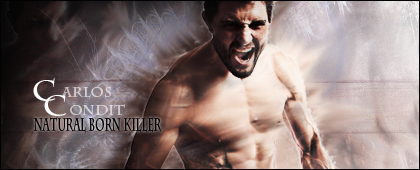 2012 FFL WINNER
CPL RECORDS
UFC 56-32-3 Strikeforce 10-4
Take a sick bucket... I was nearly throwing up everywhere after my first MMA session.

Also, take plenty of water!

Take advice, listen carefully, and respect all the other members.
Yep, don't train with a full stomach. Stay relaxed, don't put too much pressure on you, if any exercises are too hard, go at a lower pace, but try to stay busy, be nice to your training partners (not opponents/enemies) and have fun.
Have fun.....Be prepaired to get wrecked .....Dont be cocky....Dont expect to be able to pull off a flying armbar on your first day. You are gonna learn the basics aka how to fall, shrimping, hip movement, maybe some basic stuff from the guard....Do not think the warm ups are the entire work out....And dont try to show off if they have yall rolling.

Congrats on starting training!!!!
---
Credit to M.C !!
Start off slow, bring lots of water, and chiming in with what everyone else said, "leave the ego at the door". You have nothing to prove.

Focus on getting very technical with the basics. this will get you far. Have fun.
Currently Active Users Viewing This Thread: 1

(0 members and 1 guests)
Posting Rules

You may post new threads

You may post replies

You may not post attachments

You may not edit your posts

---

HTML code is Off

---