I eat babies
Join Date: Jul 2006
Location: Troy, Ohio
Posts: 7,647
Who is the biggest douchebag in MMA?
---
Well who is it guys? I'll list some of my picks later on.

The Urban Dictionary defines 'douchebag' as:

A person with a shitty personality that needs to "take themself the **** down" or "go home and get their ****ing shine box." A douchebag usually assumes the form of a hair-gelling pretty-boy but can also be described as an overzealous, pompous, or vexatious asshole that most people wish were killed with a Mortal Kombat fatality.

Example: Damn, I thought "Beverly Hills 90210" won the permanent award for most douchebags casted in one weekly television show, but then someone had to go make that show, "Friends."
---
---
Last edited by WouldLuv2FightU; 04-03-2007 at

07:36 AM

.
Welterweight
Join Date: Nov 2006
Location: Toronto, ON
Posts: 2,449
Sam Hoger is a douchebag. Not sure if he is the biggest one out there though.
Tim Sylvia, he is more of a douche in person
---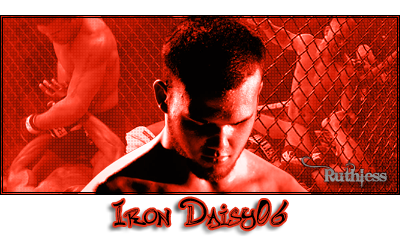 Fighters to watch
John Salter
Chris 'The Chronic' Conolley
Marcus 'The Bruiser' Brimage
Adrian 'Guard Yo Grill' Miles
Andy Roberts
MMA Fanatic
Join Date: Apr 2007
Posts: 25
I like the respectable guys, or those that respect the sport enough to keep their mouths shut unless necessary.
GSP, Couture, good ambassadors for MMA. I like Cro Cop because Mirko has the same expression entering the ring, during the fight, and afterwards even if he gets KTFO.

Biggest DB, I'll vote for:

Tito "I like dried out roast beef" Ortiz
Diego "Who Cares" Sanchez
Melvin "Tap, Tap, Tap" Guillard
Frank "Don't you know who I am?" Shamrock
---
Last edited by UTapped; 04-04-2007 at

01:04 PM

.
Frank Shamrock is a big time douche! He should be nominated for biggest douche in the universe!
---
You forget that this isn't just some brutal sport where everyones out to kill each other. Its much more like a game of physical chess.-looney liam
---
Last edited by Bonnar426; 04-04-2007 at

12:50 PM

.
Shungo Oyama, by far.

This guy comes from Judo background, gets into one of his first fights in mma against renzo gracie, and once renzo is on his back, suddenly he thinks hes sakuraba, acting all like hes dominating renzo.. he starts making cartwheel, jumps, but he never actually touches renzo.. then standing up, he just stalls renzo the whole way and gets one of the most boring decision fight ever.. and once he gets that decision, he falls on his knees and start crying like he just did the unthinkable and gave the fight of his life.

Then, he has the idiotic idea to think hes going to follow saku`s footstep and start picking every gracie apart.. Ryan gracie owns him with a breaking armbar submission, and oops, hes out of pride after.

Good job, douchebag.
---
Bring back knees strikes on grounded opponents.. Give me good arguments for not having them for crying out loud.
THINK YOU CAN MANAGE AN MMA TEAM?
Click Here!
BORED AND NEED AN EASY GAME?
Click Here!
Quote:
Originally Posted by Bonnar426
Frank Shamrock is a big time douche! He should be nominated for biggest douche in the universe!
I believe its unanimous that Frank Shamrock is the biggest douchebag in MMA.
Diego Sanchez in the UFC. This dude is embodiment of douche: dumb hair, annoying voice, cocky attitude, and is always retarded, mumbling, pissy when talking.

"I wanna thank Jesus Christ for this, he knew I knew I would win cause I should be champion"
Currently Active Users Viewing This Thread: 1

(0 members and 1 guests)
Posting Rules

You may post new threads

You may post replies

You may not post attachments

You may not edit your posts

---

HTML code is Off

---