Quote:
Originally Posted by shane_fitz
Maybe we should try to get The Undertaker to come over to UFC, He was burried alive one time and still wrestled the following monday...
Quote:
Originally Posted by jasvll
That statement is no more accurate than the thread topic you're responding to.
i understand hes not helpless..im trying to expose the rediculous nature of the topic though
---
Some of my Fav fighters (no order)
1) The Truth
2) The Prodigy
3) Crocop
4) The Monster
5) Mark Hunt
Quote:
Originally Posted by Slamnbam88
i understand hes not helpless..im trying to expose the rediculous nature of the topic though
By posting something equally ridiculous?
Quote:
Originally Posted by Punishment 101
Kurt Angle is WAAAAAAAAAAAAAAAAAAAAAAAAy past his prime , if he was to enter mma now , he would receive worse beatdowns then Ken Shamrock does
Hah!
SugaRUSH!
Join Date: Jun 2006
Location: Surrey, Canada
Posts: 3,807
I say whenever this troll posts anything retarded like this, NOBODY respond. Maybe he will understand that unquenchable thirst for attention, and his want of "being a rebel" or being "different" can't be fufilled here. Nobody is laughing with your, if anyone is laughing it is because of the level of retardness you show in your posts. Seriously, stop trolling.
---
Support Mixed Martial Arts, not Ultimate Fighting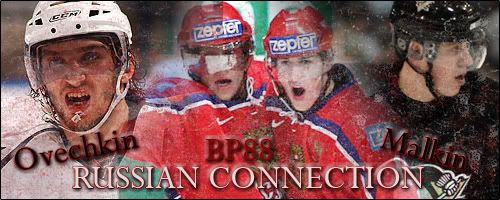 Quote:
Originally Posted by jasvll
By posting something equally ridiculous?
Exaggeration is a legitimate technique for pointing out how stupid someone is acting.
Quote:
Originally Posted by Simon Phoenix
You just proved my point by posting this video.. its an incredibly dangerous sport which carries 5 times the risk of getting injured as MMA. I'd rather get slammed in a ring then hit with a punch too.. but the chances of snapping your neck are far greater in a wrestling ring then the octagon and permanant injuries seem to follow every wrestler after he leaves the business which isnt a common thing with MMA fighters.

Again.. im not saying its the "tuffer" sport but as far as serious injuries and putting your body on the line goes it's far from fake.
Being a professional stuntman is extremely dangerous (serious bodily injuries or death, sometimes), but at the same time, that doesn't mean stuntmen can fight worth of shit.
Quote:
Originally Posted by southpaw447
This is a pointless thread because angle was given the chance to enter the UFC prior to leaving WWE and Dana said that he would be training with the likes of Randy Couture but he turned it down and went back to acting in TNA because he's a *****. Heres a list of fighter I know could beat him

Randy Couture
Chuck Liddell
Forrest Griffin
Cro Cop
Brandon Vera
Jeff Monson
Andrei Arlovski
Frank Mir

I think just about anybody could beat this guy soley becasue he hasn't done any real sports for last 10 years just this "acting" bullshit he does in professional wrestling
Actually Angle was planning on fighting in the UFC. Dana White said if he joined TNA he wasnt gonna sign him though so the blame soley falls on him. If Dana would allow it, we'd see Angle VS Liddell in a matter of months.
Lightweight

Join Date: Oct 2006
Location: Vancouver BC
Posts: 1,981
This thread is funny
Actually, I think he would have to get through Chuck Norris before Kurt would get a shot at Chuck Liddell ... and NOBODY gets through Chuck Norris
Featherweight
Join Date: Mar 2007
Location: Calgary, AB
Posts: 1,066
Dana White offered Kurt Angle the opportunity to train with Randy and Chuck before fighting in the UFC and Kurt turned it down. Dana basically said Angle is full of sh!t.

Pro wrestling may be scripted, but the physical toll it puts on the body is real. Dana said Kurt is really banged up from all the falls etc. and is in no shape to compete in real fighting.

Had Kurt chosen mma intead of wwe after his Olympic win he probably would have been really good. He didn't and today would get his a$$ handed to him.
Currently Active Users Viewing This Thread: 1

(0 members and 1 guests)
Posting Rules

You may post new threads

You may post replies

You may not post attachments

You may not edit your posts

---

HTML code is Off

---