The Joe Rogan Poll... butt sniffer or not
---
???
Is Joe Rogan a butt sniffer/ass-kissr' or just an ok dude?????/?/

He a totally fake nerd with that "Rampage" interview on UFC video... I can't believe he didn't throw him a doggy bone man!$ ??

Does he even really like his truck..? and all that fake shit he does with the hand shakes and all that ...and all the star shit on the side walk??? ...what a little knob suckin' bee-ach ... it be easy to make him anyone's bee-ach............................

yes, no.. maybe 1 2 3
Quote:
Originally Posted by TKO77
rogans the man!!, ur not
Agreed!
I think Rogan genuinely likes Rampage and thinks he's ****ing hilarious, cause Jackson IS hilarious. Why would you have to fake having a good time with that crazy mofo? I mean, even if Rogan wouldn't want that truck for himself I bet he got a kick out of seeing it and riding in it.

SO ya, I think Rogan is great. My only real complaint is that his voice is a little screechy sometimes when he gets excited.
Users Awaiting Email Confirmation
Join Date: Jul 2006
Location: Ohio
Posts: 808
Good god.....to the poster of this thread. Do you ever watch anything UFC related? If you do, then you would know that Joe is a major fan of the sport. You would also know that he is friends with many of the fighters we see on UFC and other organizations.
So yeah he is a bee-ach I think you said he was. I would love to see you say it to his face though
What is that anyway? Is that as cool as typing n00b?
I thought it was funny how Joe was talking about how only in LA could you run into a member of the Wu-Tang Clan coming out of a check cashing place
say what you want about Joe, but the fact is... he's got the respect of all the fighters. He has been in atleast one facet of the sport for better than a decade. He has gotton down and rolled with all the greats of the UFC. Don't like him? fine. Think he's a tool? fine. To to all true mma fans, he earned the respect long ago.
---
How can you know anything about yourself if you have never been in a fight? --- Tyler Durden
Joe Rogan's the man, and will more than likely hunt you down and make you his "beeotch" for making this thread.

GO JOE!!!
Banned
Join Date: Jan 2007
Posts: 1,511
Joe is awesome. Hes no ass kiss. Hes the man.
Quote:
Originally Posted by BJJ Boy
Joe is awesome. Hes no ass kiss. Hes the man.
let me get a hoo-hah two times tuesday!
---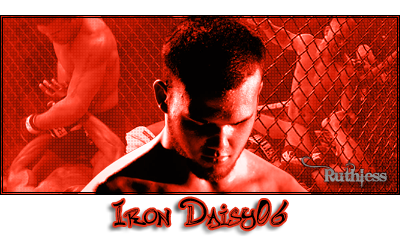 Fighters to watch
John Salter
Chris 'The Chronic' Conolley
Marcus 'The Bruiser' Brimage
Adrian 'Guard Yo Grill' Miles
Andy Roberts
"Leak Bros"
Join Date: May 2007
Location: Grand Rapids, Michigan
Posts: 343
"Rogan was a four-time state Tae kwon do champion before pursuing a career in show business. Rogan earned a black belt at 15 after just two years of training. At 19 he won the US Open Tae Kwon Do Championship, and later as a lightweight champion went on to beat both the middle and heavyweight title-holders to obtain the Grand Championship.Rogan also trains regularly with submission specialist Eddie Bravo."

Taken from another site. Joe Rogan is pretty cool, he calls fights pretty well I think.
Bantamweight
Join Date: Apr 2007
Posts: 731
Joe Rogan is a ass-kisser and I find it hard to believe he is that good at martial-arts when on his Fear Factor show some guy went crazy and Joe got scared. It was the episode when they had to go fishing through a tank full of blood with only their head; no hands. Rogan later admitted that he was scared, because he only had little cameramen behind him. So can't believe he would be a good fighter. I just say he is a ass-kisser, because he sucks up to everybody never talks bad about anyone even those who question UFC as a legitimate sport.
Currently Active Users Viewing This Thread: 1

(0 members and 1 guests)
Posting Rules

You may post new threads

You may post replies

You may not post attachments

You may not edit your posts

---

HTML code is Off

---