Amatuer
Join Date: Jun 2007
Posts: 117
Best Fighting Style??
---
MMA brings a "gumbo pot" of styles together that creates a diversity that no other fight organization offers. With the Floyd Mayweather comments and Brock Lesnar and Kurt Angle beginning MMA, I wonder what style is the best to have as a base...
..Boxing?
..BJJ?
..Muy Thia?
..K-1?
..Karate?
..Tei Kwon Do
..Street Fighting
..Wrestling?
..Chute Boxingn?

...IMO, BJJ has been the most popular base to have but is it the best?
---
Last edited by aspera1163; 06-22-2007 at

12:56 AM

.
This school of thought is moot in modern MMA. To be a mixed martial artist and succeed you need a blend of techniques. If I had to pick a single background that is most successful in MMA I'd say collegiate wrestling, but I think that is mostly due to the fact that its the most-practiced combat sport among young americans.
---
Everybody good, plenty of slaves for my robot colony?
I think wrestling.
---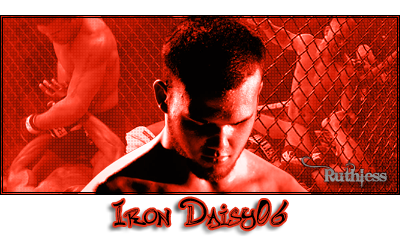 Fighters to watch
John Salter
Chris 'The Chronic' Conolley
Marcus 'The Bruiser' Brimage
Adrian 'Guard Yo Grill' Miles
Andy Roberts
Muay Thai and BJJ are the perfect combo
MMA Fanatic
Join Date: Jun 2007
Location: fresno
Posts: 3
Bantamweight
Join Date: Apr 2007
Posts: 731
Boxing and BJJ are the two best styles. I think alot of BJJ is in wrestling vice-versa except BJJ is to make a opponent tap and wrestling is to gain points on a opponent ( really it is to pin the guy, but not really what you try to do). Which in wrestling making a opponent tap is illegal unless for some weird reason he does; legally never seen it happen even online. Wrestling and BJJ have the same basics I believe; some people will completely disagree with me. Personally, I don't think we have seen one fighter with a combined black belt BJJ and a world class boxing with KO power. If I had to pick one learn and master would be Tae Kwon Do for the reason teaches you all standing moves and could just be a novice wrestler
---
Brock Lesnar will be the #1 ranked fighter, and will be best fighter ever.

Favorite fighters:

HW = Lesnar
LHW = Arona / RAMPAGE
MW = Filho
WW = Koscheck
LW = Ruediger
---
Last edited by Boxing>MMA; 06-22-2007 at

07:52 PM

.
MMA Fanatic
Join Date: Jun 2007
Posts: 4
Banned
Join Date: Jan 2007
Posts: 1,511
IMO its BJJ and Muay Thai
Currently Active Users Viewing This Thread: 1

(0 members and 1 guests)
Posting Rules

You may post new threads

You may post replies

You may not post attachments

You may not edit your posts

---

HTML code is Off

---