Curitiba Food and Liquor

Join Date: Dec 2006
Location: NY
Posts: 16,176
somebody neg repped you for making fun of matt hughes? oh please. they must be PMS ing. I know that type of B!tch behavior, for I have lived it.

Funny how the many cro cop fans saw the humor in all the awesome pictures on here after gonzaga took him down, and didn't feel the need to neg rep anyone. Definitely the one with cro cop totaling the car was my favorite. hilarious.
shit I think 90% of my -rep is from bashing hughes hahaha
Curitiba Food and Liquor

Join Date: Dec 2006
Location: NY
Posts: 16,176
somebody needs to bring back those pictures of cro cop with his messed up ankle playing soccer and in the mosh pit I am cracking up just typing this.

I forget who it is on here that puts matt "country breakfast" hughes but that cracks me up every time. it must be a reference to those gay ass ads he did?
lmao these are great.
---
Favorite fighters (no order)
Andrei Arlovski
Randy Couture
Fedor Emelianenko
Nick Diaz
BJ Penn
Frank Shamrock
Haha Great pics guys! Everyone repped on this page!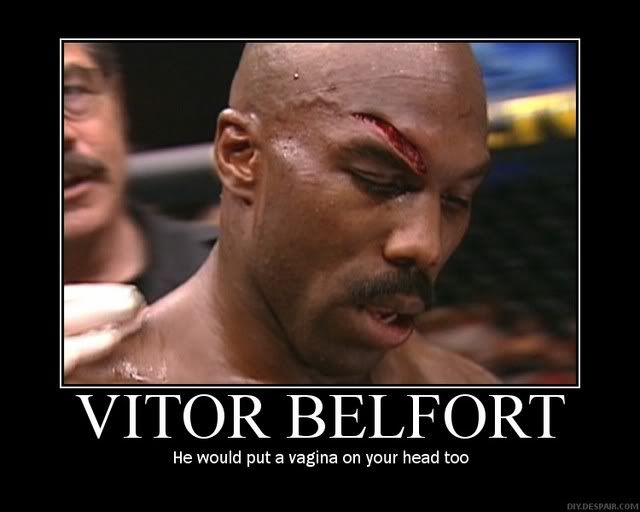 ---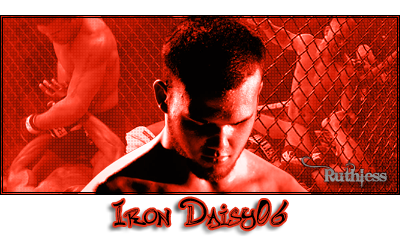 Fighters to watch
John Salter
Chris 'The Chronic' Conolley
Marcus 'The Bruiser' Brimage
Adrian 'Guard Yo Grill' Miles
Andy Roberts
man, thats one huge cut, anyone got a link to that fight? preferably downloadable...
lollll nice pics y0
---
Fav. Fighters

1. Georges St. Pierre
2. Quinton Jackson
3. Anderson Silva

"If Your Not Cheatin, Your Not Tryin Hard Enough" Tito Ortiz
Forum Bets
54-15
Currently Active Users Viewing This Thread: 1

(0 members and 1 guests)
Posting Rules

You may post new threads

You may post replies

You may not post attachments

You may not edit your posts

---

HTML code is Off

---