View Poll Results

: Who would you have no chance against?

Chuck Liddell
9
25.00%
Tim Sylvia
5
13.89%
Randy Couture
6
16.67%
Antoino Rodrigo Nogueira
10
27.78%
other
6
16.67%
Voters: 36. You may not vote on this poll
Megaweight

Join Date: Apr 2006
Location: Everett, MA
Posts: 5,961
Which UFC fighter would you have the least shot at beating??
---
I was just thinking about which fighter in the UFC I would have no chance against (obviously I would lose to all). And I came to a surprising conclusion, Tim Sylvia is the last dude in the UFC that I would fight. I just think I would stand no chance do to his sheer size. I dont think I would stand a chance against any of them currently but Sylvia would probably give me the worst beating.

Basically Im tryin to make a fun poll that is a little different than the usual Fighter A vs Fighter B.
---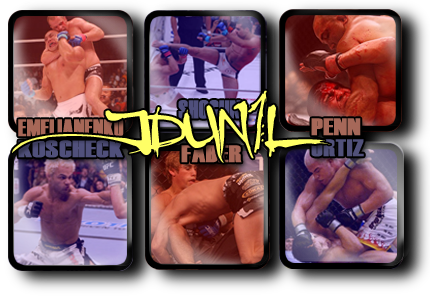 Mancrushes
1.Shogun
2.BJ
3.Fedor
4.Kos
5.GSP
Im in Porno's
Curitiba Food and Liquor

Join Date: Dec 2006
Location: NY
Posts: 16,176
don't be so sure. ive said this before with regard to tim sylvia and people who are smaller than him, which is virtually everyone. Bullet into jello guys, bullet into jello.
Megaweight

Join Date: Apr 2006
Location: Everett, MA
Posts: 5,961
Quote:
Originally Posted by JawShattera
crocop
Totally forgot about CC, but I still think I would have a better chance against him because I at least could reach his head. I would have a puncher's chance. Agianst Tim I owuldnt even have that.
---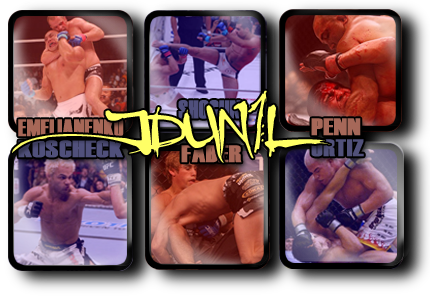 Mancrushes
1.Shogun
2.BJ
3.Fedor
4.Kos
5.GSP
Im in Porno's
I have a strat for sylvia, dont know how well itd work out, probably take to many shots trying to get it done, but id still try, the only person I wouldnt want to try against is cro cop, boy has mad legs, think my liver is perfectly positioned the way it is thank you.
Probably Chuck Liddell, simply because he would end the fight whenever he wanted to, moreso than any other UFC fighter
---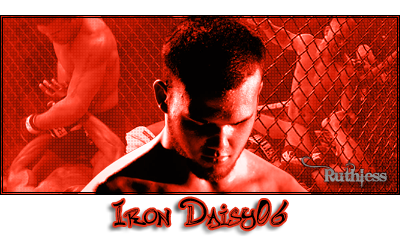 Fighters to watch
John Salter
Chris 'The Chronic' Conolley
Marcus 'The Bruiser' Brimage
Adrian 'Guard Yo Grill' Miles
Andy Roberts
Most likely Cro Cop. Mainly because i dont have any JJ backround...i took boxing when i was younger and i take Muay Thai now.

That would leave me with 1 option, strike with him. In other words i would die.
nog for me, i am fine getting hit in the face and against tim i think i would be able to hold my own enough to get in close ( i have to deal with guys his size anyways). Nog would just tear me apart right now, cro cop too.
---
Favorite fighters (no order)
Andrei Arlovski
Randy Couture
Fedor Emelianenko
Nick Diaz
BJ Penn
Frank Shamrock
I'd have to go with Chuck or Tim. The reason being is they both like to strike and they both have heavy hands. I think getting hit on the chin from either of these guys would be worse than being taken down and subbed by Nog. Randy's to nice of a guy and would probably go easy on me.

At least with Randy and Nog you won't have to worry so much about eating your meal through a straw after the fight.
Currently Active Users Viewing This Thread: 1

(0 members and 1 guests)
Posting Rules

You may post new threads

You may post replies

You may not post attachments

You may not edit your posts

---

HTML code is Off

---