MMA Fanatic
Join Date: Aug 2006
Location: G-TOWN TX
Posts: 59
Quote:
Originally Posted by WouldLuv2FightU
I don't know for sure, but my best guess is that it is extremely hard to defend? I don't really know...but if you look on the UFC website on their Rules page, it says "small joint manipulation" is not allowed, and that's basically just what Aikido is. You catch a punch or grab their arm in the clinch, and twist their wrist (which I am guessing is considered a 'small joint', because I've NEVER seen someone use an Aikido move in the UFC) a certain way and you can submit them because otherwise you will just break their wrist, or arm, or fingers, or whatever you got a hold of. That's just my guess though, I don't see any other reason as to why small joint manipulation would be banned other than it's because it's so easy to break someone's bone like that.
THATS CRAZY I DID NOT KNOW THAT
steven segal would not do good in mma he moves like a bitch
Quote:
Originally Posted by OV Pimp
Steven Segal is a good martial artist, but he's an even better actor. MMA isn't right for him, at all.
he's a terrible actor. He's a mute in almost all of his films.
He would not do well. His fighting in movies isn't even that good.
He'd walk through the HW Ranks until he had a title defense against the Hulk. I love all these stupid ******* threads.
What's next, "do you think the Thundercats could out grapple the Bionic man?" "Could Kimbo do well in the UFC?" (oh wait, that stupid ass thread is already going)
MMA Fanatic
Join Date: Jul 2007
Posts: 1
Ha whats the next question going to be? How would Jean Claude VanDamme do in mma? Lol.
Quote:
Originally Posted by redzalez
Ha whats the next question going to be? How would Jean Claude VanDamme do in mma? Lol.
Yeah, really. Might as well throw out a thread about Lorenzo Lamas also.
Seagal would give Butterbean a run for the fattest man in mma, that's about it.
I'm the Decider
Join Date: May 2007
Posts: 3,239
He got beat up by Nick Zito, and Zito is just a ufc spectator.
---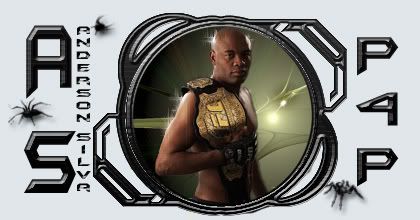 Pound4Pound, The Best There Is
But with that Segal squint, it'd be one hell of a pre-fight staredown.
Curitiba Food and Liquor

Join Date: Dec 2006
Location: NY
Posts: 16,176
we use a lot of aikido moves when we're learning self defense for tkd. but that type of fine motor finesse is probably not easy for a lot of those guys to polish, let alone the fluidity and grace that help so much with that type of movement.

Maybe small joint manipulation is a umbrella term meant to keep guys from using gray-area stuff like bee sting pinches to the quad, eye pokes, smacking the veins on the back of the hand lol.
Currently Active Users Viewing This Thread: 1

(0 members and 1 guests)
Posting Rules

You may post new threads

You may post replies

You may not post attachments

You may not edit your posts

---

HTML code is Off

---