Frank Trigg vs.....BRUCE BUFFER!!??
---
FIGHTHYPE \\ CONTENT
PC: From what I hear, the Buffer Brothers are no joke. What happened between you and Frank Trigg in the elevator?
BB: (laughing) Frank and I walk into the elevator and Dana White and a security man was in the elevator. We're all talking and the doors hadn't even closed yet on the 10th floor of the Hard Rock hotel and Frank was basically pitching himself to get back into the octagon. I got in front of his eye view of Dana, admiring Dana's wristband, and Frank reacted in a cocky way and he wrist tapped me in the throat to move me aside. Well I'm sorry, but nobody is going to hit me in the throat. My reaction was, "Frank what the hell did you hit me for?" and he made a big mistake. He said, "What are you going to do about it?" I'm old time street in my own world, so I reacted the way I would react any way and I punched him twice in the stomach and it was on for 10 floors on the elevator. We never hit each other in the face, but we went at it. Dana, Mike Goldberg and the security guy were up against the side of the elevator and when we got to the bottom floor, it had ended to where I had Frank in a rear naked choke, but I didn't clamp it down and I let it go. I noticed I had blood on my shirt and I had to go to the hospital and get 5 stitches in my hand and we were all laughing afterwards. Kind of like boys being boys, and I went and got stitched up and partied that night. I had a great time. I announced in the octagon that I got into it with one of the top 10 welterweights in an elevator. Welcome to my world. It was great. I felt like I was 25 years old all over again, although I don't recommend people do that
Dude, repped for a great find! Everytime I hear something about Frank Trigg, he comes across as a dick. Kicked Hughes in the nuts and kept swinging, attacked an announcer, got all smoochy with Hughes... From what I hear, I don't like that dude. On the other hand, Bruce Buffer is the man! Dude, you gotta have some kahunas to look over at a professional cage fighter and say what the hell, let's rock. He just totally redeemed himself for all those announcing mistakes he made. =P Him and Michael Buffer rule.
The Burninator
Join Date: Jul 2006
Posts: 713
Yeah...
Ummm...
I'm a little skeptical of the truth of this story.
---
I eat babies
Join Date: Jul 2006
Location: Troy, Ohio
Posts: 7,647
Should this be in the smacktalk section? LOL, I thought it could be real up until the part about Bruce getting him a rear naked choke. That's just to coincidental to be true.
If this story is true, then I have found a totally new respect for Bruce Buffer!
---
Last edited by Cowmilker; 08-12-2007 at

11:04 PM

.
I'm not gonna lie I find the RNC part VERY hard to believe, if Miller couldn't choke Trigg out I really doubt Bruce could
---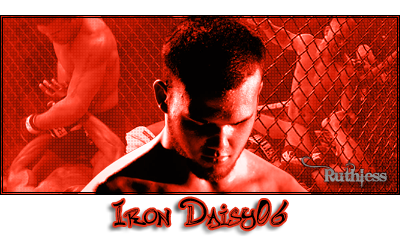 Fighters to watch
John Salter
Chris 'The Chronic' Conolley
Marcus 'The Bruiser' Brimage
Adrian 'Guard Yo Grill' Miles
Andy Roberts
lolll great find, wdf Trigg tryin to do ruin Bruce Buffers announcing voice?
---
Fav. Fighters

1. Georges St. Pierre
2. Quinton Jackson
3. Anderson Silva

"If Your Not Cheatin, Your Not Tryin Hard Enough" Tito Ortiz
Forum Bets
54-15
go to his link up top and look at the link for what bruce said on the radio about all this
Bruce Buffer, future WW contender? Yup.
Amatuer
Join Date: May 2007
Posts: 126
Is this a joke? I don't doubt that Frank would do that -- he's known for being a dickhead -- but for Buffer to retaliate against a WC MMA fighter seems a little unbelievable.

I guess he was banking on the fact that Dana would be able to break it up, which apparently didn't happen.

Anyway, I think they should just keep rear-naked Frank out of the UFC.
Currently Active Users Viewing This Thread: 1

(0 members and 1 guests)
Posting Rules

You may post new threads

You may post replies

You may not post attachments

You may not edit your posts

---

HTML code is Off

---