Homicidal Maniac

Join Date: Apr 2007
Location: Houston, Texas
Posts: 6,193
I could care less about poor old Timmie's Feelings as you state. I care about the fact there is 1535432352435624 threads created about insulting this fighter and they have gotten old fast. The reason why I replied to this thread instead the many others is that this one was abnormally stupid.

I would like to see half the people that have responded to and laughed at the op's post try and do even this simple of a dance in front of an audience. Oh and by the way I never said he was good in any of the prior post I said that some of the things he did in the video would have taken practice and he pulled them off better then what I thought he would.

So you go ahead and make fun of a person that goes out and does things that he enjoying and that many people work hard to be able to (fighting in the ufc) while you sit in front of your computer in your comfortable chair knocking him for being man enough to actually be going out there and doing these things.

This thread just took the lets insult tim to a whole new level when it is making fun of a man dancing with a beautiful woman.
---
Over! 2,000,000 Views!
---
Last edited by M_D; 07-31-2007 at

01:07 PM

.
Amatuer
Join Date: Feb 2007
Location: England
Posts: 198
Nah, nothing gay with that; takes guts to perform for an audience. Didn't he do well?
---
Quote:
Originally Posted by jasvll
My opinion is that your claim is not as accurate as you wish it was.
Red rules!
Quote:
Originally Posted by SgtSixpack
Nah, nothing gay with that; takes guts to perform for an audience. Didn't he do well?
He came in first place I believe.
And totally agree with you massage dancer things with Tim bashing are getting a little gay-get it?
---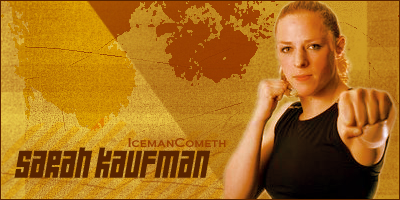 Well, I think you've made your point now. This is obviously important to you, so I shall refrain in future from making fun of either Tim Silvia or dancing.
---
Flavours of the month
Diaz brothers
Gomi
Cub Swanson
Aoki
Matt Brown
Ian McCall
Matt Riddle
Quote:
Originally Posted by massage__dancer
Why is that fruity?


by the way I think that is the name of the son. even if it is not I am sure he cares about the tatoo when she is riding him all night long
You are 100% correct. Saw it on her myspace that her son is called Eric. Now unless its a crazy coincidence that her ex lover is also called Eric, that's not too much dick on Tim's face. Although I bet the kid isn't his. So that's a bit of dick on his face.
Curitiba Food and Liquor

Join Date: Dec 2006
Location: NY
Posts: 16,176
he has to polish his lifts a little, i thought he was going to send that woman flying across the room once or twice.

someone in the ufc publicity dept. thought it was a great idea, i guess. I don't think it's gay, just an odd choice for that type of event?

really really enjoyed watching the chick, she was able to pull off corny moves and not look stupid
Homicidal Maniac

Join Date: Apr 2007
Location: Houston, Texas
Posts: 6,193
yeah I definitely think the girl is an actual dancer lol.
---
Over! 2,000,000 Views!
Currently Active Users Viewing This Thread: 1

(0 members and 1 guests)
Posting Rules

You may post new threads

You may post replies

You may not post attachments

You may not edit your posts

---

HTML code is Off

---