View Poll Results

: Pride Fighters of UFC Fighters

PRIDE > UFC
10
32.26%
UFC > PRIDE
21
67.74%
Voters: 31. You may not vote on this poll
Another Pride vs. UFC thread (poll)
---
Come on guys, you gotta admit you love saying how the one you like more is the better organisation. I don't like it when people say, "oh no not another Pride vs UFC thread"
Because lets be honest, this is a forum, an MMA forum. We gotta discuss MMA, these are the two KING promotions in MMA history and we need to argue about which had the better fighters.
So who did??
From what i see there are 2 people that have come to UFC and taken the belts, quickly. Those are Anderson Silva and Quinton Jackson, you can make the arguement that Silva is just as much a UFC guy as Pride guy, but the fact is that he lost his last 2 fights in Pride and then when in UFC he beats Rich Franklin twice who has been UFC's dominant middleweight. Jackson has come over and beaten UFC's dominant Light Heavyweight (not for the first time) And we could have a 3rd when Nogueira beats Tim Sylvia for the title
So that will be 3 belts outta the 5 to Pride guys now im pretty sure the LW and WW belt won't go to Pride guys, i think GSP is keeping that for a long long time and any LW that was in Pride who was good, i think will go to K-1 or M-1, which is a shame because i would liked to have seen them mix with UFC's stacked lightweight division. Could have been some awesome fights.
I also think that we should wait and see how Shogun does in his next fight, not trying to make excuses but(wait a min, yes im coming up with excuses, i think they could be valid so w/e) Shogun had alot going on, getting married, moving house i believe, had a bad knee which effected training, new rules, the cage, gotta get used to it all. With Wanderlei, coming to America, new camp, the cage, the rules. He was the king at Pride rules, these will take time to get used to, but i hope he does.
With Dan Henderson, he's only fought a Pride guy so his loss doesn't count in Pride guys doing bad in UFC saga.
Mirko Cro Cop has fought like poo and this is the biggest blow to Pride people imo because unlike Shogun he hasn't had just 1 fight, he's had 3 and hasn't looked impressive yet. The Eddie Sanchez fight wasn't too bad, but thats Eddie Sanchez. If im making excuses, i blame the groin strikes and broken rib as reasons for Mirko losing to Kongo, against Gonzaga he got caught, Mirko will be back!
This may look like complete Pride Nuthuggin, but im in the mood to do that at the moment.
Theres a poll... So vote for the org with the better fighters. Don't forget Fedor who is Prides best and hasn't come to the UFC.
International Stalker
Join Date: Nov 2006
Location: San Diego
Posts: 5,203
Should of been a third option "They are different organizations and one is not better then the other and the UFC has grown since Pride died so UFC may be > Pride now but who knows who was better at their peaks". Kind of long but I would liked that option.
---
Credit to ThaMuffinMan
AH damn, i shoulda thought of that option
my bad
I'm the Decider
Join Date: May 2007
Posts: 3,239
---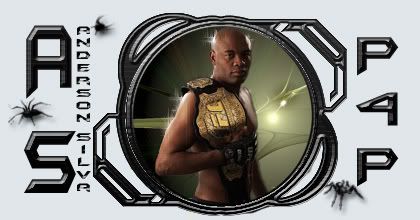 Pound4Pound, The Best There Is
Personally, I don't care about who the best of the best is. Simple fact is, I'd give anything for the UFC to be as fun and watchable as Pride. For me, Pride is what MMA is. The UFC still has a sort of toughman competition feel about it, but that doesn't mean I won't watch it. The UFC is great to watch. The caliber of fighter does little for me. Sure it's nice to say you have the best fighters, but Pride was just better to watch.

Before Pride was liquidised there were tons of people hanging on Pride's kahunas saying they had the best fighters, and there were tons of people grappling on the sweaty pubes of the UFC saying they had the best fighters. Now that the UFC has all the fighters, two things have become apparent:

1)Every time this subject is brought up, the people who would not shut up about Pride being better are now the ones saying "who cares. No one cares. It's not about what org was better"

2)The people who were saying the UFC was better now wont shut up about a few top Pride fighters not doing so well and that being proof for the UFC being better.

The fact of the matter is, no one knows who the better fighters at the time were. If the UFC had crashed and some of the top fighters had gone over to Pride, do you think they would have all won? No. They were all masters of their own organisation. Mirko would kill Sylvia in the pride ring in 2003. Wanderlei would tear Chuck to pieces in the Pride ring. Gomi would knock everymother****inbody in the lightweight division out in the Pride ring, and its turning out to be the same in reverse.

Does this mean one organisation is better? No. They are/were both awesome. I'd watch every event of either. I like fighters from both and nothing that happens to Pride fighters in the UFC cage will take away what they did in Japan.
---
NYBA Champ @ 170!
BEST EVA!
Pride > UFC
Are the fighters better? Hell no, some are some aren't.
Was PRIDE cooler? Hell yes.
I chose UFC..But the only reason they are cleaning house is because of the UFC rules IMO
I liked them both really! Both these organizations put on some really compelling fights and some memorable moments!

For instance, Pride had

Fedor vs. Cro Cop (Fedor broke Cro Cop in that fight)
Fedor vs. Kevin Randleman (Greatest comeback ever)
Rampage vs. Kazushi Sakuraba (Sakurabi submitted him while getting slammed. That's tough)

UFC had

George St. Pierre vs. Sean Sherk (first time Sherk has ever been finished)
Hughes vs. Trigg 2 (Second Greatest Comback ever)
Frank Mir vs. Tim Sylvia (Mir showed how good of a ground guy he was in that fight. That armbar was sick)
---
You forget that this isn't just some brutal sport where everyones out to kill each other. Its much more like a game of physical chess.-looney liam
Oh yeah, there is a reason why people think the Pride vs. UFC war is stupid.

1. Organizations don't make great fighters. Pride didn't bless Anderson Silva with great footwork and KO power! The UFC didn't make Matt Hughes into a great wrestler or GSP into an atlthetic beast! It was the fighters themselves that made themselves great!

2. Even though Anderson came from Pride, how does him beating Rich Franklin make Pride better! There not the ones profiting from it. There not the ones attracting new fans because of it. If anything its a loss to Pride because they don't have him anymore. The minute they signed that contract they became UFC fighters!
---
You forget that this isn't just some brutal sport where everyones out to kill each other. Its much more like a game of physical chess.-looney liam
---
Last edited by Bonnar426; 12-31-2007 at

07:10 PM

.
Come on were is the Bodog option
---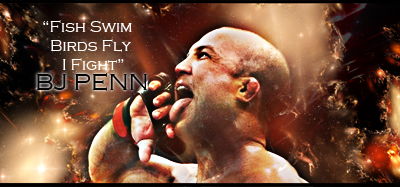 "If you get hit and it hurts hit him back you not knocked out yet."-Joe Doerksen
The Toxic Terrors (FFL)
Demetrious Johnson*Eduardo Dantas*Emanuel Newton*Will Brooks*Michael Page
Currently Active Users Viewing This Thread: 1

(0 members and 1 guests)
Posting Rules

You may post new threads

You may post replies

You may not post attachments

You may not edit your posts

---

HTML code is Off

---