I don't agree with you on that one fight, but I have said for a while that there needs to be a "You both lose!" option. Not a draw (which is just "not a win"), but an actual loss.

One way would be to say that if someone didn't have at least a certain number of points, they weren't able to win a decision - then start deducting points for doing nothing. Sort of like Pride's yellow card, but instead of just a 10% pay cut, it could actually risk losing the fight for you!
Light Heavyweight

Join Date: May 2007
Location: Melbourne, Australia
Posts: 3,474
That was a boring fight and I'm not afraid to say it. Neither fighters looked like they wanted to be there, not much happened aside from clinching against the cage for 2/3rds of the fight and tentative stand-up for 1/3rd. Only exciting bits were when Burkman did that spinning kick, and when Swick landed that kick.
---
Quote:
Originally Posted by jdun11
This is by far the easiest and safest pick of the year in mma.
Quote:
Originally Posted by jdun11
Nog's only chance is one of his miracle submissions, after taking a beating the entire fight.
Quote:
Originally Posted by jdun11
But its not gay if you watch it with a hot chik.

Quote:
That was a boring fight and I'm not afraid to say it.
Its a forum dude...dont be afraid to argue wit anyone!
The fight was OK. There was nothin spectacular about it and maybe I set my expectations to high. However, I think the fight was like this because of the different game plans each fighter had.
Burkman clearly was lookin to take this to the ground and Swick didnt want nothin of it.
I guess I worded my original post wrong. Duh, I know each fighter wanted to win, we all know that. Both both fighters were in it "not to lose." It was anyone's fight toward the end and neither really made me think they wanted the decision.

And no, I don't need to see a "highlight reel" knockout. I would much rather want to watch a jiu-jitsu match (which UFC fans would boo, saying its 'boring' - Pride Never Dies) and see a submission victory due to how technical the discipline is.
---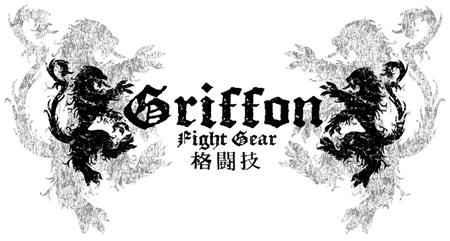 Hot MMA apparel, unique designs, fair prices. Find your MMA legacy.
PRIDE Never Dies, it becomes a DREAM.
Quote:
Yup, there was one hook early on, one kick and then 14 minutes of fairies, ponies and unicorns frolicking in the Octagon, then Joe Rogan came in and did a back flip, then they cut to a clip of The Crocop at HUSTLE and then DING went the final bell.

We must have been watching the same fight.

Thanks Im pretty content with my sack, I can tell you more about it since you seem interested.
AND THE WINNER IS....
PLAZZMAN!!!!
seriously rofl. Swick landed quite a few hard hits, he rocked Josh a few times, plus he stuffed everythign Josh tried to do so whatever. Maybe it wasnt main event material, but the UFN fights rarely are :\
Shamrock I do agree with the watch a jits match though. I hate how there are still dumb**** ignorant people who boo when a fight goes to the ground
---
Last edited by TraMaI; 01-30-2008 at

10:42 AM

.
Currently Active Users Viewing This Thread: 1

(0 members and 1 guests)
Posting Rules

You may post new threads

You may post replies

You may not post attachments

You may not edit your posts

---

HTML code is Off

---