Brock Lesnar vs. Fedor
---
Just curious....I know that Brock has had only one fight and is still a huge question mark, and that we'll all feel a little better answering this question after the fight tonight, but based on what you know about him, how do you think this fight would go. Brock would have a huge strength advantage. I know Fedor has fought guys with close to Brock's power, but they were all very, very slow.

How long does this fight last???
---
Randy Couture is the baddest man on the planet!

Favorite Fighters (in no particular order)

1) Randy Couture
2) BJ Penn
3) Chuck Liddell
4) GSP
5) Mark Hunt
Amatuer
Join Date: Jan 2007
Posts: 161
In 2 mins, after he takes fedor down, and fedor armbars him from guard. Fedor did that on his last fight against a man that might very well be stronger then brock.
---
I needed a good laugh, thanks
---
- A single death is a tragedy, a million deaths is a statistic.
- It's better to die on your feet than to live on your knees.

See you Space Cowboy...
Kinda pointless starting this hours before Brocks first real MMA fight.
I see this fight going the way of Coleman Fedor. The one where Fedor almost killed Coleman that is.
MMA Fanatic
Join Date: Jun 2007
Posts: 76
I'm a fan of Brock but this thread isn't even a talking point. It really can;t be up for discussion until Brock has had at least 5 or so fights.
How would it be possible for Brock to win this fight?
I'm the Decider
Join Date: May 2007
Posts: 3,239
Fight magazine did a what if of this matchup and guess what, this fight only last for two minutes since Fedor has too much experience and too many outs to beat Brock.
---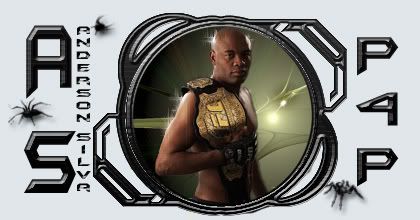 Pound4Pound, The Best There Is
Quote:
Originally Posted by
Shamrock-Ortiz
View Post
How would it be possible for Brock to win this fight?
Takedown, elbows until Fedor bleeds like an Emo kid and the fight gets stopped as Fedor has shown he bleeds easily before.
Or a Knockout punch, Fedor has shown he is vulnerable to being punched in the face by a big Pro-Wrestler before aswell
That was definately good for a laugh. We might as well talk about Kurt Angle vs. Fedor seeing as Kurt has 1 less MMA fight than Brock. Honestly if it were to happen today, kimora or armbar in the first minute, Fedor would trap him into something quick and make short work out of the big guy.
Currently Active Users Viewing This Thread: 1

(0 members and 1 guests)
Posting Rules

You may post new threads

You may post replies

You may not post attachments

You may not edit your posts

---

HTML code is Off

---