Banned
Join Date: Feb 2008
Posts: 408
Arlovski or Ortiz or Slice vs Fedor?
---
Slice,Ortiz,Arlovski any of these guys can surely make hype,headlines and money by fighting Fedor anywhere whether it is in Japan or Russia wherever, and MMA org./organizations organizing this fights will surely have big Profits and can make their org. look Big to MMA fans..if his fight with Hong man choi can make headlines,what more with Slice,Arlovski,Ortiz who is 100 percent possible to fight Fedor because they are not tied like the UFC fighters
Kimbo isn't ready for a top 20 HW and certainly not Fedor. I don't even think Bas would allow Kimbo to fight Fedor.

Hopefully Fedor comes to the UFC and fights top competition, if he doesn't than he should fight Barnett, Monson, Big Foot Silva or Rizzo.
Out of the names you mentioned in the title, only Arlovski would get anywhere near beating Fedor. Ortiz and Slice would end up in the hospital.
---
Quote:
Ortiz and Slice would end up in the hospital.
Precisely why I'd like his opponent to be Ortiz.
Megaweight

Join Date: Apr 2006
Location: Everett, MA
Posts: 5,961
Kimbo vs Tito and Fedor vs Arlovski would make for a KILLER card
---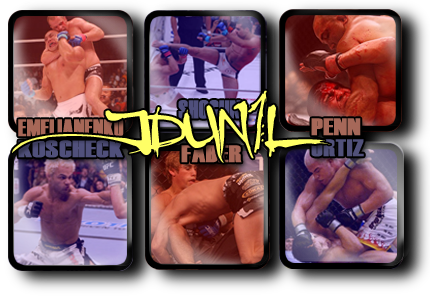 Mancrushes
1.Shogun
2.BJ
3.Fedor
4.Kos
5.GSP
Im in Porno's
Banned
Join Date: Jul 2007
Location: Alberta Canada
Posts: 2,543
fedor fighting ortiz? good god i feel sorry for jenna jameson! leave poor tito alone all he has is his past legacy and a former hot pornstar what is he going to do when he is in a coma?
fedor v kimbo: LOL.

fedor v arlovski:
dream fight for a lot of people.
who could know what to expect.
neither of these guys have done anything for a while (think: faced "top" competition) to indicate they will give us a great fight.


fedor v tito:
i'd actually think this could/would be a decent fight.
fedor would not likely KO tito standing.
i could see it being 3 rds of clinch and grappling... maybe similar to tito vs randy (??).
of course, if fedor got tito on his back, it could get ugly.
Currently Active Users Viewing This Thread: 1

(0 members and 1 guests)
Posting Rules

You may post new threads

You may post replies

You may not post attachments

You may not edit your posts

---

HTML code is Off

---