MMA Fanatic
Join Date: Mar 2008
Posts: 3
Calling Out...Tito Ortiz and the Gracie's!
---
To all disconcerting MMA fans,
My name is Bret Draven. I am one of three Co-founders/Executive Producers of Step Up or Shut Up Productions, LLC, based in Bremerton, WA. My goal in writing is to bring attention to recent events in Hollywood, CA that have just recently come to light. Namely, the upcoming, already in production reality based television show titled, "Fight it Out" featuring, as the host, the UFC' S Tito Ortiz.
No worries…Mr. Ortiz is not the only person I'll be taking aim at! It also seems the iconic Gracie "Jui Jitsu" camp has a similar concept nearing production titled, "Settle Your Grudge."
You're probably asking yourself, "And…?"
Well, I sincerely believe that American's passionately root for an underdog…and we're it! Plain and simple! So, here's the story from its inception…
In late-October 2006, my partners and I scripted a fighting/feuding, grudge-match based reality television show titled, "Called Out." It wasn't long before we realized we had something with "legs," and after talking to some industry insiders we formed Step Up or Shut Up Productions, LLC to safeguard our idea. Upon formation of the LLC, we registered "Called Out" as intellectual property with the Screen Writers Federation of America (No. R692-11723, submitted 11/20/06 @ 3:55PM,) and the Writers Guild of America (No. 1169153, submitted 12/01/2006 @ 4:56PM) and began actively seeking representation.
We met with Screen Actors Guild agent James J. Jones of The Premier Talent Group-LA (
www.thepremiertalentgroup.com
) in early-December 2006 who, after confirming our suspicions that we had something with "legs," immediately signed us as clients. We then established our website (
www.calledout.tv
) dedicating it to the Mixed Martial Arts world, its fans, and anything else that we thought was fun in the hopes of procuring a stage for what we could only hope would follow. Never did we dream that there might ever be a problem.
We began discussions with well-known members in the MMA community, hoping to secure their potential participation and conceptual involvement with our project. Coincidentally, or not, Mr. Jones already represented several of these fighters. However, as I am a man who despises name dropping, all parties involved shall remain anonymous. Let's leave it at…these fighters are the cream of the crop, and they were not Tito Ortiz or members of the Gracie Camp.
So, let's delve into the issue at hand; three shows, three different organizations, and one concept. Don't get me wrong, I love a good ménage a trios, but not when it involves something we've taken to the level that we have.
Now it's time for the big gun. I would like to submit for your perusal Exhibit A: The "basic" concept of our show (not the full synopsis which includes thirty plus episodes);
CALLED OUT
SO YOU'RE READY TO GET IT ON? WE CAN HELP!
Do you have a score to settle? Do you have a feud that's been going on forever? Do you know someone who's impossible to deal with? Do you know someone who's made your life utterly miserable? Have you lost your self-respect? Do you need vindication? Do you have no hope of reconciliation? Worried about jail time for your actions? If you answered HELL YES to any of these questions…we can help!!! CALL THEM OUT!
HERE'S HOW IT WORKS
You contact the crew of "CALLED OUT" and tell us your tale of misery. Next…the crew travels to the location of your opponent and delivers YOUR ultimatum. "Joe wants to fight you in the ring (In front of a live audience) and settle any of your differences once and for all." "You have two options, show up and fight or you'll be…CALLED OUT!"
WHO CAN I "CALL OUT?"
"Called Out" is a forum for JOE ORDINARY to redeem their respect and settle a long standing feud. Customer vs. clerk, neighbor vs. neighbor, relative vs. relative, friend vs. former friend, former employee and boss…ANYONE who wants their respect back!
THE HOOK-UP
You will then be given a one week crash course in "fighting." You'll be instructed by professional MMA fighters that will train you in a variety of techniques, all while preparing you for the inevitable…THE FIGHT!
THE FIGHT
This is a run what you "brung" event! Someone talked smack, so…STEP UP OR SHUT UP! To answer any potential questions…there will be no weight classes. However, all "CALLED OUT" fights will mirror the UFC and all applicable state laws and regulations will be in effect. What does this mean to me? No head butts, groin strikes, eye gouging, biting, or kicks to the head of a downed opponent. Everything else applies!
WHAT DO WE NEED FROM YOU?
Tell us your story…WHO, WHERE, WHEN, WHY AND WHAT? We will review your submissions and let you know if your feud is ready to be…"CALLED OUT!"
WHAT'S IN IT FOR ME?
Winner receives $5000 and loser receives $1000.
WHAT IF I GET "CALLED OUT" AND DON'T WANT TO FIGHT?
If you are challenged and decide not to fight, you'll be entered into our "HALL OF SHAME"
For a complete listing of fight particulars, requirements and waivers, contact…
info@calledout.tv
Copyright 2006, STEP UP OR SHUT UP PRODUCTIONS, LLC. All rights reserved.
Exhibit B: Tito Ortiz's, "Fight It Out", courtesy of;
www.realitywanted.com
www.realitywanted.com:
Casting Call Information
City: Southern California!
State: CA
New TV Show Starring TITO ORTIZ is Looking For You!!!!
Do you have a beef with someone and tried everything to solve it but can't? Did your best friend steal your girl? Did your old roommate shaft you on your rent? Did you have a falling out with your best friend and have no way to solve it?
Also looking for competitive friends or friends with a problem they need to solve and the only way to do it is to fight it out!
UFC Champion Tito Ortiz is going to train you to battle out your problems in the Octagon!! We are looking for ALL SHAPES AND SIZES to walk into the ring and settle it once and for all!!!!
Both of you would need to come down and audition in our Hollywood studio, so you must live in Southern California!
Casting ASAP!
Sounding all too familiar? I thought so too! So, without further ado …here's Exhibit C: The Gracie's "Settle Your Grudge", courtesy of
www.cagepotato.com
Rodrigo and Crosley Gracie have decided to co-produce a reality television show of mixed martial arts, combined with the Gracie Jiu Jitsu flavor, and a little drama. [Ed. note: Rodrigo and Crosley are cousins, and grandsons of Carlos Gracie.]
The reality show is based on true life grudges. Imagine a famous face knocking on your door. He/she shows you a photo. "Do you know who this is?" You know exactly who it is. He/she is the person with whom you have a grudge to settle. Then, without a clue as to where you are going, you are whisked off to an undisclosed location where you will be trained by one of the world famous Gracie Jiu Jitsu family members. Did you know that the person in the photo is also receiving the same treatment? Did you know that now is the chance to "Settle Your Grudge?"
"It gives me great pleasure to bring this show to you, despite any controversy that may arise. At the end of the day, we are all humans, we've all had grudges, and they all need to be settled to bring closure to real the life drama that leaves us perplexed every day" boasts [executive producer] Stacey "O".
Episodes in production include: Cop vs. Con; Bouncer vs. Bounced; Biker vs. Nerd; Husband vs. x-Boyfriend; Manager vs. Employee; Old Bully vs. the Bullied; Teacher vs. Student; and Old vs. Young.
Now, I've never been accused of being the smartest man in the world, but, "Fight It Out," and "Settle Your Grudge," are about as original and timely as a choreographed muff shot courtesy of Hollywood's "elite." Stick to what you guys know best…like making fun of Ken Shamrock or defending against Matt Hughes. Please, leave the original ideas to somebody without cauliflower ear.
All we ask is that you to decide for yourself! Truth be told, we'll be surprised if many of you hardcore fans get to read this before Dana White/Zuffa issues a cease and desist. And for Tito and the Gracie's…best wishes in '08.
If you would like more information about this and/or want to steal one of our other shows (of which there are many), feel free to contact us at the following:
bret@calledout.tv
or
mike@calledout.tv
---
Last edited by Calledout; 03-28-2008 at

04:05 PM

. Reason: typo
These shows sound like law suits waiting to happen. Whatever commission actually approves you to allow two barely trained scrubs to fight it out in a cage or ring should be shut down.

Also no, one week is not enough to give anyone any kind of real decent training in Mixed Martial Arts.
---
MMA Fanatic
Join Date: Mar 2008
Posts: 3
Your absolutely right....it's not enought time to become a professional fighter, but it does give them a crash course in something they wouldn't normally have access to (and with people who are on the professonal level! They'd also have to be exhibition bouts (probably no more than one 2 minute fight)...let's face it, they'd be average joes and would probably gas out quickly! As for the legal ramifications....it'd be a sea of waivers for the participants...
I don't care if anyone likes the idea....just pass it along. The more people who know about it, the better!
More fuel for the fire...
http://www.cagepotato.com/2008/03/28...-fight-it-out/
MMA fighter

Join Date: Oct 2006
Location: West Carrollton, Ohio
Posts: 2,575
I will watch these shows. I like two things:1)watching highly trained athletes fight it out in a competition of skill and honor and 2) watching untrained jackasses punch each other in the face repeatedly for 15 minutes of fame or just to relieve tension. ahh bring on these cheesy shows that will surely be dropped after one or two airings.
Bantamweight
Join Date: Jan 2008
Location: Ireland
Posts: 595
hall of shame because you dont want to pimp your personal problems on TV for money.whats up with that.this show sounds as bad as pimp my ride.and thats saying something. can you imagine tito doing all that ridiculous scripted Xzibit stuff.i can and it sounds like a pile of shit to me.
MMA Fanatic
Join Date: Mar 2008
Posts: 3
You do know what spamming is right?
---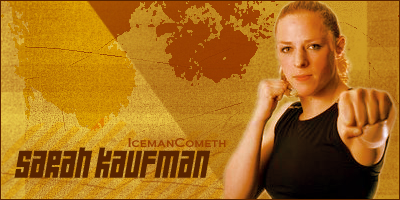 Currently Active Users Viewing This Thread: 1

(0 members and 1 guests)
Posting Rules

You may post new threads

You may post replies

You may not post attachments

You may not edit your posts

---

HTML code is Off

---