Banned
Join Date: Feb 2008
Posts: 408
MMA going to WWE
---
what better way to gain more fanbase is by MMA going to WWE, like boxing always been involve in WWE, no.1 boxer Mayweather done it recently, since WWE is "work" WWE can work a match between MMA fighters vs Batista or Sena in which MMA fighters will always be the Victor
Flyweight
Join Date: Jan 2008
Posts: 340
---
Quote:
Originally Posted by Joe Rogan
That longing to return to the retarded past can only be born of some collective, subconscious, internal desire to try to turn back the clock on humanity and halt our obvious progression towards the inevitable zombie apocalypse of 2012.
mma needs to stay as far away from the WWE as possible

it needs to be recognized as a sport
not entertainment
thats what gets it in trouble that its entertainment of just two guys beating the hell out of each other

its the greatest sport in the world and needs to stay as far away from the WWE as possible to be recognized as such
I saw that Mayweather / Big Show "match" on Youtube.
That was the most pitiful stuff I've ever seen.

I have a better idea: Why doesn't the WWE just send all of their "wrestlers" over to MMA so we can watch them get whomped by real fighters.

I hate to say it, but I would gladly pay good money to watch those guys get bloodied up in an actual fight.
---
Don Frye's Mustache > Kimbo's Beard
No better way to cheapen the sport and add fuel to the MMA detractors fire by associating MMA with Pro Wrestling.
If Pro Wrestlers want to make the jump to MMA and fight for real, than OK, but Legit MMA fighters have no business doing "works" with pro wrestlers on Smackdown.
This would be bad for MMA
I'm the Decider
Join Date: May 2007
Posts: 3,239
The credibility that they've been trying to establish would go down the drain if that happened. Besides, they've gone this far without getting involved with the WWE, why start now?
---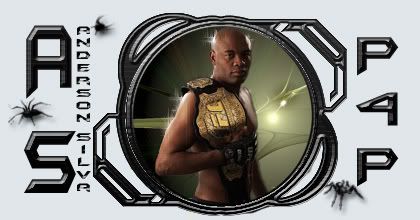 Pound4Pound, The Best There Is
Bad idea in my opinion. WWE just seems too weak to be connected with MMA.

I'm sure the money would be there, But psychological training I assume is hand in hand with the physical aspects of preparing for a fight. I don't see giving a WWE promotion your all, than stepping into the cage across from a fighter who is trying to physically destroy you as being a positive training method.
I think they should just send more WWE people to get stomped in the UFC. I hear Angle is looking to get his face turned into hamburger soon.
Currently Active Users Viewing This Thread: 1

(0 members and 1 guests)
Posting Rules

You may post new threads

You may post replies

You may not post attachments

You may not edit your posts

---

HTML code is Off

---