The Marathon Man - Travis Lutter
---
Pride of
KOREA:
Yoshihiro Akiyama (Choo Sung Hoon)
Denis "The Super Korean" Kang
Yoon Dong Sik
Dong Hyun "Stun Gun" Kim
Bu Kyung Jung
Hong Man "The Techno Goliath" Choi
How to behave like a gentleman:By Junie Browning.

Living up to your potential: By Brandon Vera

How to run a successful buisiness
The ProElite Story
Prologue by Kimbo Slice.
---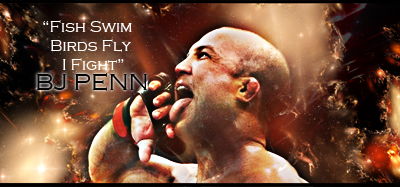 "If you get hit and it hurts hit him back you not knocked out yet."-Joe Doerksen
The Toxic Terrors (FFL)
Demetrious Johnson*Eduardo Dantas*Emanuel Newton*Will Brooks*Michael Page
Flyweight
Join Date: Jan 2008
Posts: 298
How To Defend Against Leg Locks by Takanori Gomi.
My Career Highlights by Zuluzinho

Bouncing Back by Mark Kerr

Getting Lucky by Ryo Chonan and Daiju Takase

Building Confidence by Karo Parisyan

Being On Top by Matt Serra

How to Make Everybody Like You: Getting Hyped Before You Get Knocked Out by an Overweight Brazilian Matt Hughes (I realize people did that already, but I thought it was worth repeating)

Greatest Beards of the UFC featuring David "Tank" Abbott and Keith Jardine

Conditioning by B.J. Penn

How to Build a Long Career on a Couple of Knockouts by Rameau Thierry Sokoudjou
---
Sig by Toxic

Barnett - Toquinho -Werdum - "Nurmie"
Z. Gurgel - Morango - Rocha - Tiequan
Losing Gracefully - Royce Gracie
---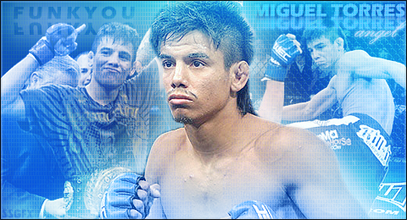 MMAFFL Record 4-1
Quote:
Arachnaphobia: by Rich Franklin.
Oh man...that one smarts a bit.
Everyone Poops - Tim Sylvia
---
Quote:
Originally Posted by Joe Rogan
That longing to return to the retarded past can only be born of some collective, subconscious, internal desire to try to turn back the clock on humanity and halt our obvious progression towards the inevitable zombie apocalypse of 2012.
Driver's Education for the MMA Fighter by Quinton "Rampage" Jackson.

Breaking Your Opponent's Fist with your Head by Forrest Griffin.

Chicken Soup for the Humble by BJ Penn

Chicken Soup for the Arrogant by GSP
How to Not Sound Like an Asshole Everytime You Talk - Nick Diaz

How to Lose at MMA but Look Good While Doing It - Roy Nelson

How to Land a Good Black Flip - GSP

How to not Look Like a Thug and Still Fight - Charles Bennet, foreward by Kimbo Slice

The Stand Up Game - Jorge Gurgel
---

Currently Active Users Viewing This Thread: 1

(0 members and 1 guests)
Posting Rules

You may post new threads

You may post replies

You may not post attachments

You may not edit your posts

---

HTML code is Off

---