This Guy Should Just Commit Suicide.
---
Hey now Do you guys remember this idiot????
If not here is a little reminder.....
http://www.mmaforum.com/mma-smacktal...line-work.html
Well he's back. And this time it seems as if he's shooting for double leg takedowns on much smaller opponents.
What do I mean by this?
See for yourself...
Quote:
Mentone police were conducting a two-month investigation on Scott Ryan Blevins, 31, of 513 N. Morgan St., Mentone. Blevins is believed to have molested a girl under the age of 14 on several different occasions. Blevins was booked into Kosciusko County Jail Thursday night and held on a $200,000 bond.

After Blevins was arrested, he informed police of information concerning drug sales and participated in a controlled drug buy of 1-1/2 ounces of marijuana from Matthew Haag at his apartment. After Haag was arrested, police found a quarter pound of weed in his apartment. Haag was booked into KCJ on a charge of dealing marijuana and held on a $5,000 bond.
Link......
http://www.cagepotato.com/innocent-u...ld-molestation
So not only does he suck balls at fighting. He's been doing a bit of molesting mixed with snitching and controlled busts to save his own ass.
All in all I find it safe to say that this is one of the biggest assholes I've seen.
Thoughts.....
Banned
Join Date: Jul 2007
Location: Alberta Canada
Posts: 2,543
he's a molesting snitch, ****er should be hanged.
I'm hanging this dude's picture on my wall. I could only hope to accomplish half the things he has done his short time on earth. You sir, are my hero.
---

Banned
Join Date: Feb 2007
Posts: 3,238
With a haircut like that I'd kill myself.
LOL at the double leg takedown comment.
Not so lol at the rest, well sort of but not really if you know what I mean.
I can't believe he snitched out a pot dealer to try to get out of trouble. What does he think that snitching out a lowly pot dealer with a QP is gonna matter at all in a statutory **** case? I feel bad for the pot dealer.
He looks like Rob Halford (from Judas Priest for all you youngin's)
---
Last edited by randyspankstito; 03-10-2009 at

05:56 PM

.
Lightweight
Join Date: Jul 2008
Location: Flint,Michigan
Posts: 1,806
Is it really that much of a surprise he looks like a child raping shit eating snitch? Just look at his picture. I really hope he tries to act hard as hell some big motherf*****s **** the shit out of his non-virgin asshole.
No! Don't let him kill himself yet, I want to fight him with a ref notorious for late stoppages.
Nothing against him, its just been a while since I've kicked the ever living shit out of someone. And since everyone already hates him
why not?
---
If a law is unjust, a man is not only right to disobey it, he is obligated to do so. ~ Thomas Jefferson
Sig by D.P.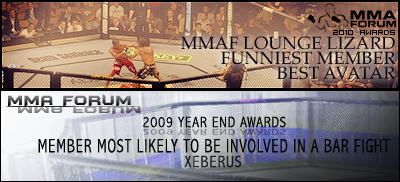 haha.. J.P, you crack me up.. lol..
lets make an appreciation thread for this guy.
---
Shogun is my homeboy.
---
"Existence precedes essence"
- Jean Paul Sartre
My podcast/blog:
http://lifeashumans.blogspot.com/
Funniest thing you may ever find on the internet:
www.gentlemanbob.com
or look for gentlemanbob on facebook
NPFFL: Cain Velasquez, Demian Maia, Lyoto Machida, Joseph Benavidez
Currently Active Users Viewing This Thread: 1

(0 members and 1 guests)
Posting Rules

You may post new threads

You may post replies

You may not post attachments

You may not edit your posts

---

HTML code is Off

---