Banned
Join Date: Jul 2009
Posts: 573
(OFFICIAL) Bisping's NEXT Opponent @ UFC 105
---
SOMEONE'S GETTIN' KNOCKED OUT!!!
MMA Fanatic
Join Date: Nov 2008
Posts: 78
dude, you're hilarious!

Time Bisping got a little bit of respect. He took the defeat to Hendo on the chin, literally, didn't moan, make excuses one bit....

Lots of other fighters would be bitching about that 2nd shot, saying their camp wasn't right etc etc
Damn! how much shit is Bisping going to take! He won The Ultimate Fighter 3! Honestly, I'd like to see some people who are giving him crap step in the octagon themselves.

By the way, I'm not on Bisping's nuts. he was talking trash, and was Knocked Out convincingly against Henderson, and didn't listen to his cornermen's advice (a move that would cost him dearly).
This is hilarious, Bisping lovers need to lighten up. Keep making the funny.
I'm taking Tomato via vicious GnP.
---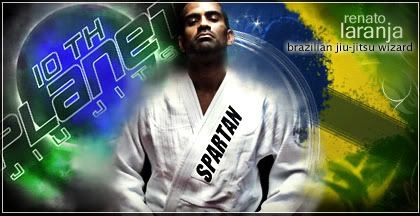 "You have a big word for a guy who don't have a gi right now." - Renato Laranja
Wow..
Bisping gets no love..
---

Sick Sig By Toxic
Aubrey Drake Graham & Michael Stevenson Are Genius's ♥
---
"Existence precedes essence"
- Jean Paul Sartre
My podcast/blog:
http://lifeashumans.blogspot.com/
Funniest thing you may ever find on the internet:
www.gentlemanbob.com
or look for gentlemanbob on facebook
NPFFL: Cain Velasquez, Demian Maia, Lyoto Machida, Joseph Benavidez
Banned
Join Date: Jul 2009
Posts: 573
Thanks for repping me -1 you jackasses.

You know it was meant as a joke right?
Quote:
I'm taking Tomato via vicious GnP.
Im taking the can by missile launcher right hand.
Currently Active Users Viewing This Thread: 1

(0 members and 1 guests)
Posting Rules

You may post new threads

You may post replies

You may not post attachments

You may not edit your posts

---

HTML code is Off

---