Join Date: Mar 2010
Location: NC.
Posts: 9,815
You cannot judge these guys by their records alone. This is not boxing. Randy's first fight ever was at age 34 and in the UFC! He started out fighting the best the ufc could find and moved right on to the best in Japan. Every year he get's further away from his physical prime and his competition get's better and better. The fact that he's 46-47 whatever, and his name is still debated with the best in the world makes him the greatest ever.
'course y'all already knew my opinion
---
Quote:
Here you go, in 22 carreer UFC fights, all but six there has been a title at stake. And if you dicount his early career and start counting after his first title shot it's only three. Not to mention the man started his carrer in his mid thirties and has no real insane natural ability or athleticism.

If you can find me someone else who has fought at that level and that competition for as long as he has then we can talk. But the conversation will be over when I ask if he's in his late 40's.
But I thought his name was the Randy "the natural" Couture...
---
Last edited by amoosenamedhank; 08-19-2010 at

03:45 PM

.
Quote:
Originally Posted by
amoosenamedhank
View Post
But I thought his name was the Randy "the natural" Couture...
It's his nickname, Dan "the outlaw" Hardy has never been close to jail. Chuck "The Iceman" Liddell isn't made of ice the last time I check either, though maybe his jaw has been replaced recently.
---
Think. It Ain't Illegal Yet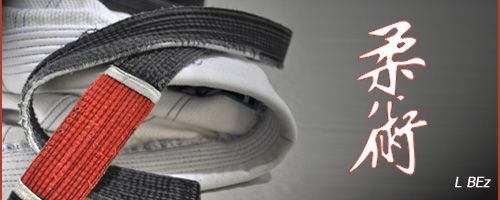 "Discipline Hurts Less Than Regret"
Quote:
First of all the UFC is full of top of the food chain MMA fighters, there is no easy fights in the UFC at all and it only takes 1 mistake and your beat. So to compare records with boxers who only maybe have 6-7 top class fights to there name is just idiotic.

The average world class boxer has about 30 tune up fights against complete bums and then they have 6-7 fights against top class fighters and then retire, there records are pointless , really if you only count there fights against good opponents most of them would be like 4-2, 3-4 etc.

Randy maybe 18-10 but they are all against the best fighters in the world at that time and people who out weigh him by 50lbs+. Thats why he is one peoples favourite fighters ever.
Good points, good post to put this Thread where it needs to be
---
Sig credit to my Homie! limba!
Uncrowned P4P Kingpin
Jon "Bones" Jones
WAR ANTHONY PETTIS! WAR HENDERSON!
randy is tough as they come... his list of wins comes against alot of class fighters in their primes..
tito ortiz - in his prime (or close to it)
chuck - in his prime
vitor - in his prime
tim sylvia - in his prime (if he really ever had one)
But i dont think randy is held in such high esteem for his record, rather it being for his durability and longevity. As well as his ability to defy the odds in terms of age, defeating younger and seemingly stronger opponents by breaking their will and crushing their spirit...

Overrated is somebody like alistair overeem, who for the longest time hid in japan with his paper title, scared to defend it in the us due to his (denied) use os P.E.D's...
Then he beats an overrated Brett Rogers and now is acting like he is a true champion. Beat fedor or Werdum first... Douche bag...
Currently Active Users Viewing This Thread: 1

(0 members and 1 guests)
Posting Rules

You may post new threads

You may post replies

You may not post attachments

You may not edit your posts

---

HTML code is Off

---