Users Awaiting Email Confirmation
Join Date: Sep 2006
Location: In your mom's box
Posts: 663
**** you, **** you, **** you, and **** you too.

Who's next?


*censored smack talk FTL
Megaweight

Join Date: Apr 2006
Location: Everett, MA
Posts: 5,961
1. Hughes will never wear the WW belt again.
2. Tim is a good fighter and tough to beat, but he can be boring. To say that he sucks is stupid. Im sure AA,Ricco, Cabbage, and Tellingman would disagree with you.
3. Shogun nuts are so warm, I love huggin them.
---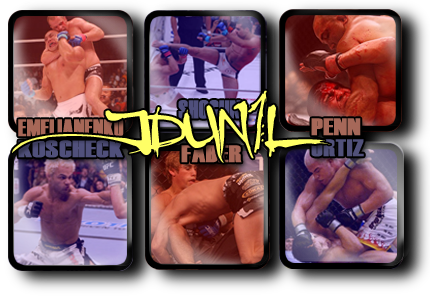 Mancrushes
1.Shogun
2.BJ
3.Fedor
4.Kos
5.GSP
Im in Porno's
The annoying thing about Tim Sylvia is that he'll win a fight in a very unimpressive and boring fashion, but he'll talk like he got a knockout in the first 10 seconds of the fight.
Quote:
Originally Posted by Kameleon
I think by the end of the year Matt Hughes will have his title back from GSP.

Sylvia sucks and there is nothing that anybody can say or do to change my mind.

People on this forum need to stop saying "nuthugger", you sound retarded when I read your post.
GSP will kick Hughes in the balls two more times before he ever lets him have his title back.
Tim Sylvia used to be a great fighter, now his a fat, pantspooping ogre with the vocabulary of a retarded weasel. And watching him fight is as exciting as watching grass grow.
Agree with that last one.
---
Sig by Toxic

Barnett - Toquinho -Werdum - "Nurmie"
Z. Gurgel - Morango - Rocha - Tiequan
Matt Hughes is great and yes he is the greatest WW champion of all time. But his time his past and hes not even in the same league as GSP. I said before their fight GSP would win and if they fought 10 more times GSP would win 9 of them.

Tim Sylvia can be a dangerous fighter when he decides to fight. But hes a fat oaf, who shit his pants, and hes boring as hell anymore.

I dont like the term nuthugger either but on this forum its the best way to express what you mean. Nuthugging itself is whats stupid, unless your hugging Fedors nuts. You should be all over those.
nuthugging
---
Quote:
Originally Posted by asskicker
Nuthugging itself is whats stupid, unless your hugging Fedors nuts. You should be all over those.
Perfectly normal thing too say.......not gay in the least....
This is SPARTA!
Join Date: Apr 2006
Location: Houston, Texas
Posts: 5,495
Hughes > GSP. GSP is a *****, IMHO.
---

Hughes is too one-dimensional to be the best in the present day. He certainly has the ability and a little bit of time to learn (he is not gonna though because GSP in light years ahead of him - and I ve ALWAYS said that)

I feel sorry for Timmy after hearing the story about his mother tormenting him as a child. Nonetheless, he is one boring ass fighter (as of late anyway). Mirko will tear him apart with leg-kicks and body shots.

Nuthuggery - never used or heard anyone use the word outside the Web. It's ridiculous but very effective in what it means.
Flyweight
Join Date: Nov 2006
Posts: 372
I liked Matt Hughes and thought he was great..... until he appeared on TUF and acted like a c*ck. And with GSP behaving like a nice person and not like a c*ck i warmed to him and wanted him to win. THATS when i changed, although wasnt sure if GSP would win. Hughes problem was being overconfident, he thought his stand up was great and could bang with GSP. But his stand up was just "good" and should have tried for more takedowns. I see their next meeting being much more close.

Again when i first stated watching UFC Tim was entertaining, his Arlovski fights were fun but it soon changed. When he is FORCED to fight he's good, if he can jab from a distance he's boring. If the yellow card etc is introduced from Pride he may fight more. But it seems he's happy to win, rather than give a good fight.

I agree with nuthugger, its real gay, but i guess its gonna have less ***** than ass kisser/c*ck sucker. You could use the old fashioned "fan boy".
Megaweight

Join Date: Apr 2006
Location: Everett, MA
Posts: 5,961
Quote:
Originally Posted by Kameleon
Hughes > GSP. GSP is a *****, IMHO.
WHOA!!!!! that is a crazy statement dude..You like Hughes I understand, but this is MMA blasphemy!!
---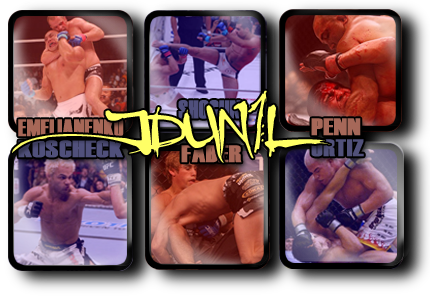 Mancrushes
1.Shogun
2.BJ
3.Fedor
4.Kos
5.GSP
Im in Porno's
Currently Active Users Viewing This Thread: 1

(0 members and 1 guests)
Posting Rules

You may post new threads

You may post replies

You may not post attachments

You may not edit your posts

---

HTML code is Off

---