UFC vs The MMA Circuit
---
I was just thinking about the growth of the sport and cross promotion issues involving the UFC and its policies about not working with other organisations and not allowing there fighters to fight outside the UFC, and it occured to me that if the sport continues to grow its unlikely that it will be better for fighters to be part of the UFC with there restrictions.

Right now it appears you have the following organisations growing fast

Stikeforce
Impact FC
Dream
Shark Fights
Moosin

And it appears that as long as fighters are not signed to the UFC then they are free to fight for any of these other promotions and more, as well as been able to participate in other sports such as K-1 or Boxing for example.

So I was thinking that with all these other promotions available to non-UFC fighters, very soon it may not be worth while been restricted to fight only in the UFC.

I was thinking that already certain fighters within certain skill levels would be better off leaving the UFC and hitting the UFC Circuit. And as the other organisations continue to grow and start to make more money, they will in turn be able to pay fighters more and create a cycle where the more they grow the less the UFC will appeal to even the top fighters.

As an example of fighters who already benefit from been outside the UFC, look at the two fighters Rameau Sokoudjou and Brandon Vera, I think its safe to say they are a fairly similar skill level and hold a similar fan appeal.

Since Sokoudjou left the UFC he has had 7 professional fights not including the one he has tonight on Shark Fights, and he has another lined up for next month in Abu Dhabi so we will call it 9 fights.

During this same time period Vera has only had 4 fights and is not due to fight again till January next year, who knows how many fights Sokoudjou will have by then, its possible he may have at least another 1 or 2 no matter if he win or loose.

Its also not as if most of the under card fighters at the UFC are earning huge bucks per fight ether, do the other organisations pay so much less that even having over twice as many fights does not cover the financial gain. Even if sponsorship offers are current better when you are in the UFC, as the other organisations on the circuit grow it does not seem far fetched that soon fighters could match sponsorship deals outside the UFC to been inside, especially when fighting on a Striekforce card considering the TV coverage Strikeforces gets.

Maybe this explains the UFC's lack of new talent over the last year while the likes of Jacare, Fedor and Noons have been attracted elsewhere, who have the UFC signed over the last 12 months to match in pull of talent available for us the fans to watch.

The future of MMA is the circuit and as long as the organisations with TV contacts continue to work together it will work. If the UFC don't join there will come a day where they will loose out for not allowing there fighters this freedom.

The UFC can only live on the image they currently hold claiming they have the best fighters in the sport for so long, until one day they will have to let there fighters fight other fighters outside the UFC to prove it, because even know huge doubts are raised if or not even the top guys in the UFC would handle the top guys on the circuit.

You need look no further than Heavy weights to start to question where the superior fights are, look at Alistair Overeem, a man with 45 professional MMA fights behind him at the ripe fighting age of 30, been fighting professional level MMA since he was 19 and fights professional Kick Boxing on top of his MMA career at the worlds highest level.

Then look at Brock Lesnar who only started his professional MMA career at the age of 30, ok he has done well in the 3 years he as been fighting, 5-1 is a good record to start off you career, but would he seriously be ready to face a guy like Overeem and with Overeem having the edge of age on his side, could he ever be ready to handle him.
---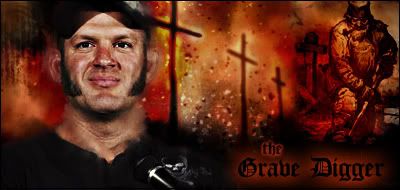 ---
Last edited by KillerShark1985; 09-12-2010 at

08:44 AM

.
MMA Fanatic
Join Date: Jul 2010
Location: Louisiana
Posts: 68
Interesting point of view, I can see why you are saying what your saying. If you go back to Tim Sylvia asking to be released from his contract I think Tim may have realized with his celebrity status he can go to smaller pro organizations and fight more often and earn more money in the long run. So your point of view is interesting.
This is an absolutly excellent write up. I agree with alot of your points here.
Refreshing point of view. +rep
---
_RIVALS TOP 10

ANDERSON "THE SPIDER" SILVA
JAKE SHIELDS
NICK DIAZ
EDDIE ALVAREZ
JUNIOR "CIGANO" DOS SANTOS
GILBERT MELENDEZ
MAMED "THE CANNIBAL" KHALIDOV
HECTOR "SHANGO" LOMBARD
CAIN VELASQUEZ
GEGARD "THE DREAM CATCHER" MOUSASI

Flyweight
Join Date: May 2010
Location: Spring Lake, NC
Posts: 243
Awesome Read, bro
---
6'0 254 lbs 1-0 Amatuer
BW: Masakazu Imanari FW: Hastu Hioki LW:Eddie Alveraz WW: Mauris Zaromskis MW: Hector Lombard LHW: Christian M'Pumbu HW: Sergei Kharintonov
MMA Fanatic
Join Date: Dec 2009
Posts: 81
your spot on , fighters in their prime for example Alistair Overeem want to fight more than 2-3 times a year.. and the only way they will join the ufc, is in their later years as they want to slow down and only fight a couple times a year.
Quote:
your spot on , fighters in their prime for example Alistair Overeem want to fight more than 2-3 times a year.. and the only way they will join the ufc, is in their later years as they want to slow down and only fight a couple times a year.
Good point, Big Nog is a good example of a fighter in such a position where maybe he does not want a large number of fights, since his UFC depute back in July 2007, he has had 5 fights, averaging exactly 2 per year.
I suspect however that he plays are huge role over at Team Blackhouse in a coaching sense that is more important to him now than his own fighting career, so 2 fighter per year for a fighter like Big Nog is ideal.
---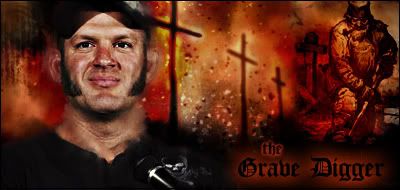 ---
Last edited by KillerShark1985; 09-12-2010 at

09:02 AM

.
Quote:
your spot on , fighters in their prime for example Alistair Overeem want to fight more than 2-3 times a year.. and the only way they will join the ufc, is in their later years as they want to slow down and only fight a couple times a year.
Good point here about why Overeem may not join the UFC any time soon +rep
---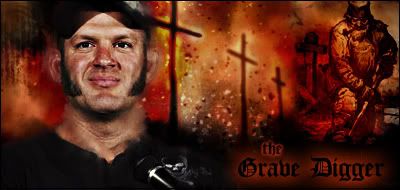 Lightweight
Join Date: Jul 2008
Location: Flint,Michigan
Posts: 1,806
It does make sense that being restricted to fighting only for the UFC could be detrimental in the long run. I guess I never even thought about it. Good post/thread!
It's a double edged sword really. For the fighters, I guess it makes sense that they'd want to fight as often as possible, taking on the best of the competition outside the UFC across all organisations and to get the chance to sell their name to different audiences. However, for the actual organisations it doesn't make a lot of sense. Take DREAM for example. Their big cash cow and poster boy is Shinya Aoki. They sign a deal to send him over to Strikeforce, hoping he'd come back to Japan with the SF LW title and secure a big 1-up on American MMA. That didn't happen though; Aoki was outclassed, and now DREAM and Japanese MMA look inferior to Strikeforce and American MMA. How did that possibly help DREAM in any way?

Why would any company be happy for their fighters to put any marketing work they've put into them in jeopardy by travelling around the world fighting guys from other organisations? Sure, if they win then it looks great, but if you've been hyping up a title contender and then he goes across to Japan and gets whooped, it's going to be hard to convince fans to get behind that hype again. There's also the issue of potential injuries, which could damage any plans 1 company could have been having for a certain fighter. It makes perfect business sense for the UFC to sign their fighters to exclusive contracts, and the only reason Strikeforce don't do it isn't because they're super ethical and are working for the fighters, it's because if they brought exclusive contracts in, then guys would just leave for the big show. Opening their fighters up for fights in Japan is a USP which could tempt guys in; the non-exclusivity and willingness to co-promote certainly helped them secure Fedor's signature for example. However, if Strikeforce are going to be around for the long-term, then exclusive contracts will have to be brought in. You can't have fighters for a big company (which is I'm sure what Strikeforce are striving to become) travelling around the world putting their reputation and health at risk fighting for another company. It might make sense from a fighters point of view, but in a business sense, exclusive contracts are definitely the way to go.

As for the exclusive contracts being the reason for 'new talent' not signing for the UFC, I don't agree. Even if the UFC had non-exclusive contracts Fedor wouldn't have signed, as the UFC were not willing to bow to M-1 and co-promote. It wasn't in the UFC's best interests to co-promote with M-1 and so Fedor went to a company that would. Then with Jacare, the reason he's now fighting for SF is largely due to their deal with DREAM. He was a DREAM fighter, so it made sense for him to transition to Strikeforce. He wasn't exactly well known, or a big draw at that point either, so it's understandable that the UFC didn't join the battle for him. I'm sure if he came on the market now they'd want him though. Then with Noons, I guess the exclusivity of the contracts does play a part here, as he will have wanted to Box outside of MMA, which the UFC obviously wouldn't allow. So of the 3 examples, only 1 joined a rival company due to the exclusivity of the contracts.

Who have the UFC signed in the last year or so? Roy Nelson, Charles Oliveira, Gilbert Yvel, Yoshihiro Akiyama, Takanori Gomi, Jake Ellenberger, Vladimir Matyushenko, Paul Daley, Vitor Belfort, Antonio Rogerio Nogueira, Phil Davis, Claude Patrick, Cyrille Diabate, Rory MacDonald, Lucio Linhares, Matt Mitrione, Fabricio Camoes, Jacob Volkmann, Ben Rothwell, Frank Trigg, Phil Baroni, Kimbo Slice, Gerald Harris, Mario Miranda, Daniel Roberts, Duane Ludwig, Jake Shields, Karo Parisyan, Sean McCorkle, Mark Hunt, James Toney, Brendan Schaub, Paul Sass, Tom Blackedge, Kurt Warburton, Rob Broughton, Alexander Gustafsson, Antonio McKee, Igor Pokrajac, Darren Elkins, Gabe Ruediger, Edson Barboza, Fabio Maldonado, Travis Browne, Christian Morecraft, Seth Petruzelli, Tito Ortiz and Court McGee. All those guys have made their debuts for/returned to the UFC in the last 12 months or so. There might not be a wealth of huge names in there, but that's a lot of fighters and there are a lot of guys in that list that have put on some great fights. Just because they didn't sign Fedor doesn't mean they haven't signed some excellent fighters and genuinely boosted the roster.
---
Proudly Supporting
Dan Hardy
Conor McGregor
Michael Bisping
Donald Cerrone
Chael Sonnen
Demetrious Johnson
Joe Lauzon
Nick Diaz

Currently Active Users Viewing This Thread: 1

(0 members and 1 guests)
Posting Rules

You may post new threads

You may post replies

You may not post attachments

You may not edit your posts

---

HTML code is Off

---