UFC = Underpaid Fighting Cup?
---
According to:
http://mmajunkie.com/news/21149/ufc-...on-payroll.mma
People in the UFC are still reciving very low payments such as: $8,000 - $10,000.
Why are the fighters accepting this low payroll? Are fighters afraid to fight for their own income and family? Is Dana White too much for UFC fighters too handle? Was Fedor right when he said UFC don't threat fighters as people?
What signals is this sending to the younger generation of top atletes intressted in MMA, that they should do fotball instead? Is the low payment to the fighters good for MMA as a whole?
No, it says that if you want to be paid top dollar, you have to be the best and not just mediocre. Sounds like a refreshing message to me.

No elite fighters are gettig $8,000-$10,000, just the mediocre. Also, Fight of the night or sub of the night bonuses in of themselves exceed what many people make annually with combined incomes. You want excellent pay, you have to be excellent. Not everyone in the UFC makes top dollar because all fighters are not created equal. Some are elite, some are great, some are good and some are mediocre and they are paid accordingly.

People aren't obligated to top pay, it's earned as it should be.

Also, its much, MUCH harder to get into the NFL then the UFC, there are some aspects of anatomy & physiology you are born with or not, no weight divisions in the NFL, which makes it much more exclusive.
I buy that argument VolcomX311, but the UFC is making hughe bucks. They probably pay the cameraman more than they pay some of the fighters. I would say Fedor is right, some of the fighters are not threated as humans.
Paying all fighters some more would hardly notice in the UFC hughe budget, its small money for a multi bilion dollar company. Where is the heart?
This is a highly-debated topic with opinions ranging from one end to the other.

Now to a fighter who is new to the UFC, the most common contract seems to be $8,000 for the first few fights. Now if you win, you get another $8,000 so if you fight and win you get $16,000. Not too shabby for a guy in his first few fights. Get FOTN or SOTN and that's an extra 60-80 grand which gives a lot of motivation to try and make fights exciting and take risks.


I am not sure exactly what training camps cost but I suppose to a fighter that makes $8,000 (because he lost) it can't exactly be easy to live off of that and pay for a training camp, unless you get sponsors.

Basically it's just like other jobs you start at the low-end and have to work your way up to bigger paydays by winning and/or being exciting. Guys like Chuck, Randy and Tito fought a lot and brought the fans in so they were rewarded with 6 figures per fight plus % of PPV earnings some of the time.
Because those guys are scrubs. Of course they make minimal amounts.
---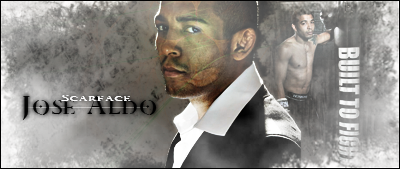 The UFC generally pays fighters what they deserve. If you are some guy fighting on the preliminary card that no one has heard of or really gives a shit about watching, your not going to get payed a lot. If you are a guy like GSP or Lesnar and every card your on does huge numbers of pay per view buys, you will be well compensated. If fighters want to get payed well in the UFC, they need to go out and win fights while entertaining fans. Pretty simple stuff. The important fighters (from a financial standpoint anyway) get what they deserve. Does the cafeteria worker in a hospital deserve to make as much as a doctor? No, they arent making the hospital anywhere near the money that the doctor is (cheesy example, but you get my point).
And just to clarify, Daniel Roberts is just an average Joe Schmo at the moment. But he walked away with his win bonus, likely around 10-15k from sponsor money, and a 70k check for sub of the night bonus.

So anywhere up from 95-100k he made, as a prelim fighter.

That's more than my household income with two workers, full time working in food processing for a year. In one night, hell, even WITH taxes.

Assuming he fights 4 times a year, he can control a significant amount of money he makes by winning fights. It is pretty much the epitome of the American Dream.

Gerald Harris is a guy like that. He makes a mediocre 10k to show but walked away with, 60k in salary for 3 fights this year for winning them all, and an assumed 30-45k in sponsor money, then of course, his 130-140k for two KOTN awards.

Plus theres no telling how much off the books money he got for say, making ESPN's top 10, and drawing a shitload of publicity.

So yeah, if making 250k before taxes per year while being a middle-tier employee is being underpaid, then sign me the hell up.
---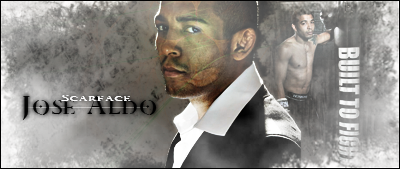 Ya from what i have read on sponsors even the prelim fighters should be making between 5-8K a fight just in sponsors. Plus 8K to show and 8K to win. Plus fight of the night bonus if you get it is 75K. That is about 100K if you recieve incentives. Plus once your contract is up if you have won fights and built a name you get a pay raise to either 10/10 or 16/16.
---
Top 10 Favorite Active Fighters
Anderson Silva
Jon Jones
Anthony Pettis
Pat Barry
Matt Mitrione
Gunnar Nelson
Mark Hunt
Carlos Condit
Chris Weidman
Rory MacDonald
Super Heavyweight

Join Date: Sep 2008
Posts: 4,364
I believe the minimum is like 8k now and as mentioned sponsorships come to a minimum of 5k. 13k a fight, do that 3 or 4 times a year and you get 39-52k.

Win half those fights gets you an extra 16k putting you at 55-68k. Win a FOTN, SOTN or KOTN and you got an extra 70k.

Win a few fights in a row and get offered a new contract and you will be up to the 10-20 range or higher + win bonuses, sponsorships, bonuses etc.

The next step will be towards higher wages so there is more incentive for other athletes to go into MMA but the UFC has to do things in the right order and getting into Canada and other places around the world which I am sure costs them a bunch of money is priority right now. Get the base set and then lure the fighters in.
There's also the butts in seats factor. Some guys are a draw and tend to be worth more in Dana's eyes because of it, separate and apart from their actual fighting skill.
---
Everybody good, plenty of slaves for my robot colony?
Currently Active Users Viewing This Thread: 1

(0 members and 1 guests)
Posting Rules

You may post new threads

You may post replies

You may not post attachments

You may not edit your posts

---

HTML code is Off

---