Is Brock Lessnar done as a fighter?
---
Brock don't look like the same fighter anymore. His cooky confident approatch he had before his illnes is no more and he dosn't seem to belive in what he does. He has turned into a humble Fedor-alike-guy who keep it quiet and just fight. This isn't who Brock really is. Brock is a monster and a freak of nature but he dosn't seems to belive that himself anymore. If Brock don't step it up mentally I would say he is done as a fighter since fighting is 90% mental.

What do you think about Brocks future will he once again spread fear among the UFC heavyweights or will he become more of a gatekeeper or what do you think? Also what would Brock need to find that old confidence he once had? Should he visit a psychiatrist or is it more gym/fight training he need? Share your thoughts.
He's an elite heavyweight that got his ass handed to him by a fighter who would've beaten him 9/10 at any point in their careers.
---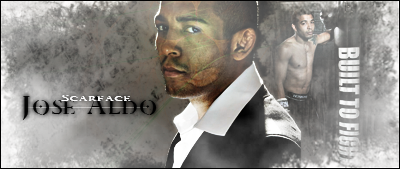 MMA is notorious for being only as good as your last fight. Brock certainly showed a gaping hole but that doesn't negate the fact that short of Cain, a beast of an elite wrestler, he is able to bring his opponents to the ground and GnP them to a victory.

His next fight will be more revealing, but summing up his career by the Cain fight is ridiculous. After Mir II he was unstoppable, after Carwin he had an indestructable chin, after Cain he's suddenly relegated to being a pad holder at best. I don't think he'll ever be good enough to defeat Cain and he may retire prior to ever wearing the belt again, but he's still the same beast that got him to hold the belt, basically as an MMA amatuer, due to raw ability.

I'm skeptical he'll ever come to "accept punches to the face," but talent-wise, he's still a baby in MMA and only time will tell what he ultimately transforms into, given he continues to train.
....okay... how to say this nicely? I've seen three threads started by you in the last five minutes.
One, stated the WEC was filled with "boring little guys" and the merger was bad... apparently
Two, a picture of 50 cent, and you asking if Cain is really a "brown" person.
Three... this, phycological breakdown of Brock Lesnar.
Glad to see new faces around the forum man, but reel it in a little bit. Everyone is entitled to their opinion, but... really?
Amateur
Join Date: Sep 2008
Posts: 122
Because he lost to a guy who woukd probably destroy fedor, or any other HW? No
I don't think he is done at all. His next fight will tell us a lot about where he will go from here. If he gets dominated in his next fight then we can say he doesnt have that killer instinct. I really think he will come back strong though. We will have to wait and see.
---
Top 10 Favorite Active Fighters
Anderson Silva
Jon Jones
Anthony Pettis
Pat Barry
Matt Mitrione
Gunnar Nelson
Mark Hunt
Carlos Condit
Chris Weidman
Rory MacDonald
Flyweight
Join Date: Jun 2009
Location: England
Posts: 453
Is Brock done? Well let me answer your question with a question, is Frank Mir, Randy Couture and Shane Carwin 'done'? Brock beat those guys, 2 of whom would be mentioned in most lists of the top 5-6 guys in the world.

Brock is far from done. He will beat pretty much everyone he comes across based purely on natural athleticism, heck he has only trained 3 years or so not discounting a serious illness and he has still fought and beaten some of the elite of the HW division. His skills will only get better. It has been shown that he is developing as a fighter, for example from Mir 1 to Mir 2.

The reason this hasnt been abundantly clear in his last 2 fights. How about the fact that his competition has improved dramatically, until just recently he was fighting possibly the best HW on the planet...after 6 fights! Guys are currently fighting on TUF with more experience and time in the gym.

Brock is still a baby at MMA, he has been winning through his natural abilities but more and more we have seen that technique and skill have been playing a bigger part. I expect him to return and be successful. I expect him to be back in title contention very soon.

Will he ever beat Cain? I think with the right gameplanning and drastic improvements to his striking he could very well stand a chance. But Cain is still young and will develop even further. Perhaps Cain will not be one obstacle Brock cannot surmount, but even if that where so should he be classed as 'done'? If not being able to beat the best in the world is to result in retirement then the entire WW and MW division should start looking for a new job.

I would place him a heavy favourite against anyone who doesnt have elite wrestling and ability to get back to their feet after a takedown and excellent striking with power to put him away.

The only person who fits that description is...your new HW Champion. And arguably Fedor. I would still back him against JDS, against Carwin, and against anyone else.

People have tried to detract from Brock all through his MMA career, and he has proven them wrong repeatedly. I have no doubt he will do so again.
---
FOREVER SUPPORTING

Brock Lesnar
The Reem
Frank Mir
Matt Mitrione
Shogun
Rampage
Matt Hughes
Vitor Belfort
Rousimar Palhares
Gray Maynard
---
Last edited by Dream-On-101; 11-08-2010 at

04:47 PM

.
Brock is far from done, he'll be around for a long time to come.
---
Everybody good, plenty of slaves for my robot colony?
Brock is done wearing the belt. That is all, and thats good enough for me. He will likely still have several more fights under his belt though.
Currently Active Users Viewing This Thread: 1

(0 members and 1 guests)
Posting Rules

You may post new threads

You may post replies

You may not post attachments

You may not edit your posts

---

HTML code is Off

---