Is cain the new hype bubble ready to explode?
---
Brock was just untill recently the all out Fedor killer and the man ready to dominate UFC for a long time. If the year was like year 0 with sworlds and stuff he would have been the biggest man riding the biggest horse holding the biggest sword according to Dana. But Cain knocked him out. Now Cain is the new beast and the baddest man according to WWE superstar the undertaker. And probably according to UFC as well.
However history has shown that UFC fighter loses and new champions emerge. Only one thing remain tho, and that is the emperor, Fedor. He has stand the test of time and is still rocking it with the best of the world.
As for the thread: How will Cain do in order to keep his belt? Will he be able to keep it? Are he mentally up for the challange? Is he getting to old to keep the belt for a longer period? Should he do more BJJ/wrestling or should he focus on his standup? Is he going down in history as the new emperor or just an other UFC hype product or something else?
Also Cain and Cage sounds very much the same. Can this somehow mean that Cain was ment to be a cagefighter?
Cains biggest test will be JDS. I think Cain will utilize his wrestling to keep JDS where he wants him. Once Cain beats JDS, he will rule the heavyweight division for a very long time.
Banned
Join Date: Dec 2007
Posts: 439
Quote:
Cains biggest test will be JDS. I think Cain will utilize his wrestling to keep JDS where he wants him. Once Cain beats JDS, he will rule the heavyweight division for a very long time.
this!
and that is all that needs to be said. I
was going to give the OP merit until he started blabbing on about fedor standing the test of time when he was just choked out by a ufc reject. Don't get me wrong, he will go down and one of the all time greats, but he's age is catching up and depending on how he does on his next couple of fights, he's done. I'd say Cain or Dos Santos would beat him.
MMA Fanatic
Join Date: Aug 2010
Posts: 42
If Carwin ahd cardio, I think he would reign supreme;

but if wishes were fishes, we'd all cast nets
Welterweight
Join Date: Jul 2008
Posts: 2,230
Brock was a product of the hype machine and never was the incredible fighter that the UFC made you believe. Cain on the other hand is the real deal IMO and hands down the best heavyweight in the UFC. JDS is the second best but he will still be beaten by Cain and i think Cain will continue his unbeaten reign as the UFC champ until/unless the UFC brings in some new fighters to mix things up.
MMA Fanatic
Join Date: May 2010
Posts: 39
anyone who ducks higher competition can not be considered the greatest in the world.
plain and simple.

No If or But.
We don't live in an imaginary world.
You have to go out there and prove it when given the chance.

Fedor might have been the best. But now he isnt fighting against the best competition, therefore he is irrelevent.
Cain = Great talent + awesome skills + impecable work ethic + dedication + ambition + determination + desire to succed = Champion

Brock wasn't/isn't just a hype product, because he has shown a lot of heart and courage to enter this sport and fight some of the best fighters in world. In Brock's case is quite simple: he is till lacking the skills needed in order to hold the belt for a long time.
He got exposed against Carwin and Cain just did what Carwin should have done. Simple as that.

Cain is an incredible fighter and i think he will hold the belt for some time. He has everything he needs in order to rule the dvision.
JDS though, will be a tough test.
But Cain will pass the test.
---
.
BELIEVE!
Fedor actually just lost to Werdum....

But uh, yeah the future is looking a bit dim for HW challengers.

The best of the bunch is probably Konrad, and he barely beat Cain in wrestling, let alone MMA...where he actually has to punch and get punched.
---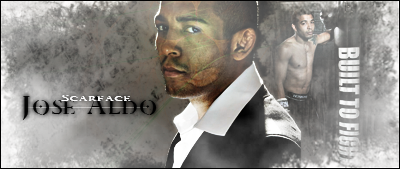 ---
Last edited by Roflcopter; 11-08-2010 at

11:05 PM

.
Lightweight
Join Date: Jan 2009
Posts: 1,858
Carwin's hands could pose a problem.

The problem for Carwin is that he's a full time engineer and a part time fighter.

His conditioning under such circumstances is always going to be sub par. Once you figure in Cain's superior cardio, it's hard to see Carwin putting on an outstanding performance after the first round of a hypothetical matchup.
we need fedor, overeem, aleksander emelieneko and even werdum. if you disagree ill pee on you in your sleep
---
If a law is unjust, a man is not only right to disobey it, he is obligated to do so. ~ Thomas Jefferson
Sig by D.P.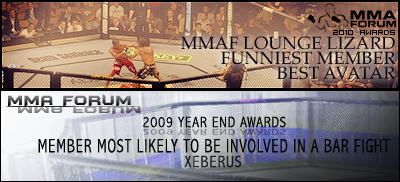 Currently Active Users Viewing This Thread: 1

(0 members and 1 guests)
Posting Rules

You may post new threads

You may post replies

You may not post attachments

You may not edit your posts

---

HTML code is Off

---