Quote:
You're either a bad troll or an absolute retard.

discuss.
lol "discuss"
Quote:
You're either a bad troll or an absolute retard.

discuss.
I think he is a retarded troll..
---
Quote:
Originally Posted by
swedish_fighter
View Post
When UFC starts to air UFC with WEC fighters you will all have forgotten about this thread, but my neg reps remain.. unfortunatly. Thats the prise you get for speaking the truth. Those who do not forget you will at least realise: 'Swedish_fighter was right, this sucks'.

I could bet on it, but I won't.

Maby it will be someone on this forum who can't stand it for much longer so I seriously hope UFC consult doctor Phil or someone before transmitting UFC, small people edition.
You realize the overwhelming consensus among hardcore fans is that the WEC's lighter weightclasses are
more
exciting than the heavier weightclasses, and that this consensus has existed (at least) since the UFC originally cut the UFC lightweight division, right?
There's a reason why, of nominees for any number of fight of the year last year contests included almost entirely fights from the lower three weightclasses (155, 145, 135).
To argue that the lighter weightclasses in the UFC is totally unfounded. You think Jose Aldo isn't fun to watch? OK. You're entitled to your opinion, and we're all entitled to mock you unrelentingly.
Also, veiled allusions to someone committing suicide make you look either (a) stupid or (b) like a douche, or (c) both.
Quote:
Wierd question the answer is no.
It's not that weird a question.
Your English is not very good. He was wondering why that was.
Quote:
You're either a bad troll or an absolute retard.

discuss.
The two aren't mutually exclusive. In fact, they tend to go together.
I'm going with "both."
---
Sig by Toxic

Barnett - Toquinho -Werdum - "Nurmie"
Z. Gurgel - Morango - Rocha - Tiequan
MMA Fanatic
Join Date: Jan 2010
Posts: 31
Maybe the bone-head hater who posted this thread will be the first suicide?

Yes, please ban this troll.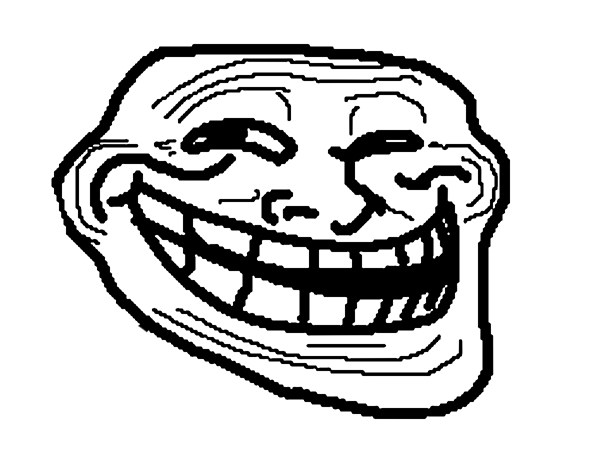 ---
Member of the Anti-Fitching Society. Stop Fitching and Fitchery in MMA now!
-------FREE CHARLIE Z-------
FFL
'Roudy' Ronda Rousey, Fabricio Werdum, Vyacheslav Vasilevsky, Eric Koch, Alexander Sarnovsky
MMA Fanatic
Join Date: Aug 2010
Posts: 99
damn he negged me back before he got banned lol
The Ban Hammer finally came down. Actual Photo.
Currently Active Users Viewing This Thread: 1

(0 members and 1 guests)
Posting Rules

You may post new threads

You may post replies

You may not post attachments

You may not edit your posts

---

HTML code is Off

---