Canada is bleeding and badly need the UFC!
---
The Canadian population is in bad need for some blood. And let men be men and hit each other (possible kill). They have had it so good that they lost their will to fight
same-sex-marriage
's and other stuff that most people don't want. I'm afraid they even forgot how you fight? All thats left of this beutiful country seems to be gaymen and political correct girls who don't think for themself, nor have an opinion.
"All that is necessary for the triumph of evil is that good men do nothing" - Edmund Burke
I think we all agree that canada need outside help if they are to survive. Cus political correctness and gay people even tho it may sound like a healthy way of life can only lead to destruction and destablization in a country. Its a unhelthy way of life and a road that has been walked so many times only to present the same bad result.
When good men starts fighting however there is hope again. UFC in Canada could be the country reforming event the land so desperatly is grasping for while being eaten from the inside.
Knowing what I know about Canada and by seeing the potential of UFC being there brings my eyes to tears.
I recently heard there is going to be a UFC event in Canada, I hope all you canadians who are heterosexuals stands up for your sexuality, like homosexuals do... Before its to late - go support UFC (and bring girls).
And also start fighting for whats left of your beutiful land. Do UFC present such a force that it can reform a country that lost its will to fight? How will UFC be wellcomed by Canada media? Will Canadians start fighting once UFC hits their country? What are your thoughts on UFC in canada?
---
Last edited by swedish_fighter; 12-10-2010 at

07:00 AM

.
Join Date: Oct 2009
Location: UK... Where the sun never shines.
Posts: 11,557
What the hell is this?
dude, you need to seriously up the quality of your posts on here.
You're not terribly important to me

Join Date: Jul 2010
Location: Sell me this pen
Posts: 15,507
if you want me to go over to sweden and kick this monkeys ass give me a hell yeah
---
Jim Norton
Nick Dipaolo
Dave Attell
Dave Chappelle
Bill Burr
Joey Diaz
Colin Quinn
Bob Kelly
Rich Vos
Patrice O'Neal
Louis CK
Join Date: Oct 2009
Location: UK... Where the sun never shines.
Posts: 11,557
hahahahha....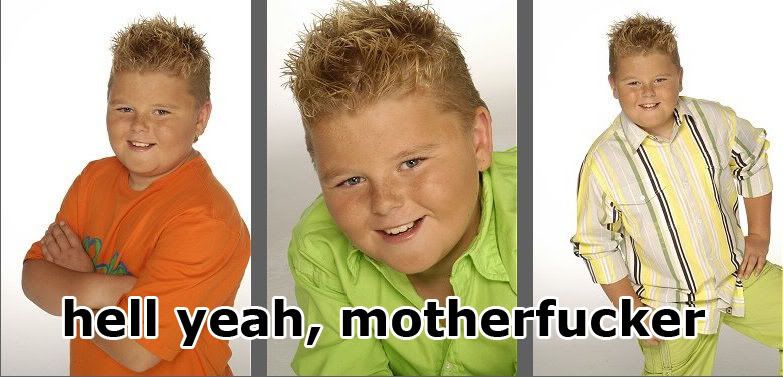 Did one of us Canadians **** your girlfriend or something?

I'll never fully understand this notion that Canadians are all rainbows and sprinkles. I find we are becoming more and more like America everyday (don't completely mean that in a bad way,lol).

Head downtown in any city on a saturday at about 2am after the bars get out, trust me, you'll see some fights, lmao. Many a Canadain are good at two things, drinking, and throwing fists, haha
MMA Fanatic
Join Date: Dec 2006
Posts: 19
Mr. Swedish Fighter, you have obviously read too much Strindberg. Try Ibsen instead.
Maybe now somebody will realize that OP is a troll...
---
Rookie Hammer Squad 2015
Frankie Edgar - Dominick Cruz - Jorge Masvidal - Cat Zingano - Holly Holm
You mean people didn't realise that already? =/
---
Proudly Supporting
Dan Hardy
Conor McGregor
Michael Bisping
Donald Cerrone
Chael Sonnen
Demetrious Johnson
Joe Lauzon
Nick Diaz

It always seemed to me like most people take OP seriously.
---
Rookie Hammer Squad 2015
Frankie Edgar - Dominick Cruz - Jorge Masvidal - Cat Zingano - Holly Holm
Wait i didn't know being gay was wrong... learn something new everyday!!
---
Currently Active Users Viewing This Thread: 1

(0 members and 1 guests)
Posting Rules

You may post new threads

You may post replies

You may not post attachments

You may not edit your posts

---

HTML code is Off

---