Anderson Silva might die if he continue.
---
What usually happens when Man faces a spider? The Spider gets smashed and rain starts falling.
This was pretty much the case in Anderson "spider" Silvas last fight against Chael "man" Sonnen. We know for a fact that testosterone makes men men, and not girl. Sonnen had a lot of man in him as was shown.
Silva took quite a beating during his last fight. It was nasty. The question is just what would have happend if Sonnen was even more of a man? Silva would had died. Silvas head almost hang loose after those punches.
A little more power and Silvas chin made of glass would have broken. I don't hate Silva but he is done and shouldn't risk it any more. Vitor Belfort might just throw a little harder punches and if he does silva might die. The Spider should stick to what spider does best, not mma.
If Silva continue and die he will go down in history as just an other spider who made it rain. But this time the rain would be coming from people and their eyes. We have grown to like this spider so much. Write here if you want the spider to live and think Silva should quit before its too late.
now I understand why Dana had Anderson fight Maia at the big outdoor show instead of a real contender.
---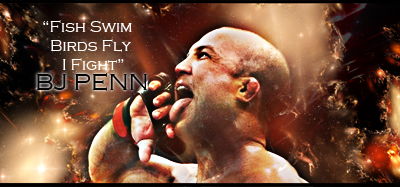 "If you get hit and it hurts hit him back you not knocked out yet."-Joe Doerksen
The Toxic Terrors (FFL)
Demetrious Johnson*Eduardo Dantas*Emanuel Newton*Will Brooks*Michael Page
Troll much ? Anyway didnt know you could die in a pillow fight!
---
"I tried to punch him, and he literally moved his head out of the way and looked at me like I was stupid for doing It"
- Forest Griffin

NPFFL: Alistair Overeem, Fedor Emelianenko, Shane Carwin, Chris Leben
Light Heavyweight
Join Date: Nov 2008
Location: NC
Posts: 3,059
Best troll thread in awhile
---
Attero Dominatus.
The funniest troll I've seen for a long time. Every single one of his threads bring lolz. KUTGW.
---
Proudly Supporting
Dan Hardy
Conor McGregor
Michael Bisping
Donald Cerrone
Chael Sonnen
Demetrious Johnson
Joe Lauzon
Nick Diaz

Quote:
Originally Posted by
Terror Kovenant
View Post
Best troll thread in awhile
true...
---
McCall, Faber, Aldo, Nate, Nick, Lyoto, TBD, Hunt
Forever hanging in Anderson Silva nuts
Not sure what to reply to this but I feel I must feed the troll. lol. Anderson Silva does not have a glass chin and will not die. lol
---
Top 10 Favorite Active Fighters
Anderson Silva
Jon Jones
Anthony Pettis
Pat Barry
Matt Mitrione
Gunnar Nelson
Mark Hunt
Carlos Condit
Chris Weidman
Rory MacDonald
Join Date: Oct 2009
Location: Ohio
Posts: 2,719
---
Sig courtesy of that photo-matic magician limba
Quote:
I went out the way that I fight. I went out on my shield. Thatís it. Done. --Chuck Liddell
Quote:
My goal is to end my opponent --Carlos Condit
Sonnen was 4 times the man Silva was that night. He got a little help from his special juice.
Gotta love the trolls.
Currently Active Users Viewing This Thread: 1

(0 members and 1 guests)
Posting Rules

You may post new threads

You may post replies

You may not post attachments

You may not edit your posts

---

HTML code is Off

---