MMA Fanatic
Join Date: Jan 2011
Posts: 3
Fedor! down with Dana!
---
This will be my first input here but i hope it wont be my last.
Ive just finished a youtube video that is about Fedor Emelianenko.In i i try to back him up against all the smack talk that has been said against him lately due to his only real loss against Fabricio.I hope he will get his redemption some day and that Dana SPITE will grow enough balls to dare to co-promote together with M1-global and strikeforce in a REAL Grand Prix where the worlds best heavyweights compete once and for all.
Here is the link to the video, its a bit long but it contains footages of all of his fights:
http://www.youtube.com/watch?v=YchXhT1iM4k
/Dille
Flyweight
Join Date: Sep 2009
Posts: 365
I think it's pretty lame how people try to position Fedor as some figurehead of an imaginary rebellion against the the soulless Zuffa corp and the big bad Dana.

Seems kid of childish and deluded. Business is business.
I wanna see Fedor inside the Octagon.

You're right. It's good to have an all out HW Grandprix.
Join Date: Oct 2009
Location: UK... Where the sun never shines.
Posts: 11,557
what possible reason would the UFC ever have to co promote with Strikeforce or M1-Global?

not gonna happen my friend.
M1 is the reason Fedor will never be in the UFC
---
" Riding the bus as a kid was like riding in a porta-potty where the pieces of shit tried to talk to you." Johnny Pemberton
Join Date: Oct 2009
Location: UK... Where the sun never shines.
Posts: 11,557
even though i don't agree with your post, i did watch your video and it was awesome. good job
MMA Fanatic
Join Date: Jan 2011
Posts: 38
Great Video, Everyone and I mean EVERYONE!!! watch that video it is fcuking awesome. not often I would plus rep someone on there first post but you got it, any more videos like that keep them coming and welcome to the forum its a great place to talk MMA I hope you stick around.

I totally agree with the message in this video, Dana is an ass hole with no morals trash talking Fedor because he could not be brought it is a fact.

When you watch this video and receive a full remainder of everything Fedor has achieved in this sport then at the end watch in slow motion his only real loss to Werdum you realise not only just how lucky Werdum was to win that fight, but that there is no fcuking way that any fighter has achieved more and deserves to out rank Fedor, fcuk it Fedor should still be ranked P4P (for what ever BS P4P is worth) the number 1 in the world beyond a shadow of doubt.

if you was to put a video like that together for Brock Lesnar (what a joke that video would be) or even Cain Velasquez you would not have anything even remotely close to the level achievement shown in this video, how anyone could ever or can rank ether of those guys or anyone else for that matter above Fedor is a fcuking joke.

I was so on the Reem war wagon that I wanted the Reem to take that spot and win the GP to at least become the worlds number 1 HW, but this video has chanced my opinion, nobody deserves that title more than Fedor.
---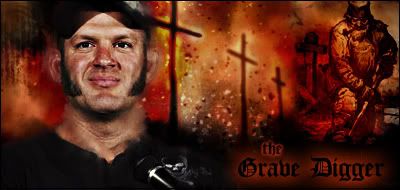 Quote:
what possible reason would the UFC ever have to co promote with Strikeforce or M1-Global?

not gonna happen my friend.
The chance to indisputably prove themselves as having the greatest fighters in the sport.
But your right its never going to happen because for one it would not work out that way for them and they know it, it would only expose there bluff. And secondly as keeps getting mentioned over and over again to the UFC its all about themselves as long as they keep selling PPV's that's all they care about, and they don't care if they damage other promotions trying grow the sport to do it.
As for Dana and those who claim to be MMA fans but really are just UFC fans Trash Talking against Fedor, do you ever see any footballers, football managers or anyone in the sport at any level from head of Fifa to a casual fan do any trash talk towards Pele?
---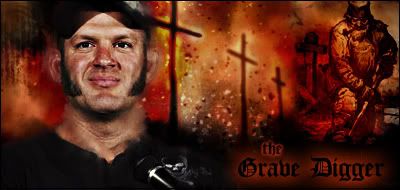 Currently Active Users Viewing This Thread: 1

(0 members and 1 guests)
Posting Rules

You may post new threads

You may post replies

You may not post attachments

You may not edit your posts

---

HTML code is Off

---