Amatuer
Join Date: Apr 2009
Posts: 154
Fedor To UFC?
---
I predict that Randy will get Tko'd by Machida. And while fedors healing up, Dana f White will go to Russia and sign a weakened status Fedor. Fedor will get the proper training and UFC perks, and the hype will be as big as ever, he will beat Randy and go on a rampage through Brock, JDS, and Jon Jones (who moved up after losing to SHogun) then will challenge Cain for the belt and retire as the Grand Champion. Did i just jinx him?
Lightweight
Join Date: May 2010
Location: Philippines
Posts: 1,669
The fighters that wanted to keep fighting the best came when Pride came over already.
There is so much sad fail in this thread i dont even know where to start... Like literally EVERYTHING you said wont happen and is so off ill just say FAAAAAIL!
This Thread never even lived its so dead.... Please Mods, dont let this shit even stay open... It just makes MMAFORUM look like Trolls run the place...
---
Sig credit to my Homie! limba!
Uncrowned P4P Kingpin
Jon "Bones" Jones
WAR ANTHONY PETTIS! WAR HENDERSON!
How does he go to the UFC when he's still under contract with SF? :S

You make my head spin dude
---
Flyweight
Join Date: Apr 2010
Posts: 260
Didn't Dana mock him on his own twitter after he lost to Bigfoot?
I was thinking this the other day and even tho I know for a fact after all thats been said and done by the UFC will ether FEdor ever want to go to the UFC or would the UFC take him at present, the UFC would in fact be the best place for him right now.

Its this simple there are a large number of competitive and hyped up fights for him in the UFC No.1 been Randy Couture, others such as Frank Mir, Roy Nelson and maybe Brock Lesnar if he can clock a win or 2 in there first.

Fedor maybe needs the step down in the level of competition right now which he is unlikely to get at Strikeforce where all the hyped up names to create sellable opponents to the general fan are very serious top level talent wise opponents from the new benchmark been set in the MMA HW world, where as the UFC has a ton of lower skilled fighters with big names and hype that Fedor would be able to compete against and more than likely get back on the winning side of his game, and these fight like Fedor vs Couture would be sellable to the public, even rematches with Nogueira or Cro Cop could be fitting fights right now, even tho I have Fedor to quite easily smash ether of them.
---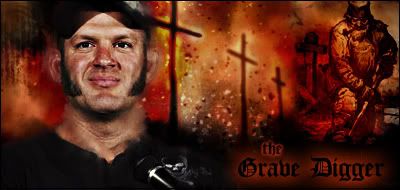 Ther is no way fedor is going to get in the ufc now. Also he might be able to beat Randy and Brock but jds Cain and carwin would destroy him.
---
"The fat man flies at midnight"
Supposing Emelianenko has the fighting still in him and is able to readjust his game, it probably would be a good time for White to buy him in. Emelianenko's market value probably has dropped significantly after his two losses, but if he can do a clean comeback it will rise again.

But I guess while White is primarily after the money and would settle the quarrel if it pays out good, for Emelianenko the issues on personal level are maybe too deep to enter the UFC.
Quote:
Originally Posted by
americanfighter
View Post
Ther is no way fedor is going to get in the ufc now. Also he might be able to beat Randy and Brock but jds Cain and carwin would destroy him.
Wow I just got nagged for something I wrote around a several months ago. Fedor fans really need to move on and not dig up stuff from months ago and come up with some fresher stuff than just "you are simply wrong dude."
---
"The fat man flies at midnight"
---
Last edited by americanfighter; 03-06-2011 at

03:39 AM

.
Currently Active Users Viewing This Thread: 1

(0 members and 1 guests)
Posting Rules

You may post new threads

You may post replies

You may not post attachments

You may not edit your posts

---

HTML code is Off

---