Quote:
Wait wait wait, since when is turning your opponent into dust (or a bloody paste) a Disqualifying action!? I want to see the official rule book here! Plus I am pretty sure that goku would fight at HW...he's too big for LHW I think. Vegeta is a much better match-up being like a foot shorter, I bet he could make LHW and dominate!
Goku is a is 5"7
http://www.absoluteanime.com/dragon_ball/goku.html
and he is shredded, probs 4%ish body fat. He is probs a big welterweight at best but he would still lol pwn Jones.
Vegeta is 5"3 and would probaby be a big 135er, still, Jones would be on the wrong end of a pwning.
The only Saiyan who is a true heavyweight is Brolly, rumour has it Brock Lesner was created from one of Brolly's ball hairs.
Pretty much everyone in DBZ is a mutha****in BOSS. Even an old ass master Roshi would have Jones swinging off his sagging nut sack.
Quote:
Yeah, Crash Bandicoot (and Crash Team Racing) ftw!
Me too.. hence why I went to my friends house to play.. I guess our parents didn't love us.
In fact, the only console I've ever owned is XBox 360.
Your parents should be in jail for neglecting their child.
---
Last edited by K R Y; 03-22-2011 at

02:00 PM

.
I actually did the same thing. Almost all of my friends had SNES or Sega, and then Playstation and xbox afterwards so I'd just go over there and play when I wanted to. Then when I turned 18 my mom let me get whatever I wanted as long as I paid for it, the gamecube was purchased and i never came out of my room again. lol....at least until I joined the military and moved away lol. good going mom!
---
"Haters gonna hate."-Your Mom.
Quote:
Haha hell yeah, see I was unlucky. My mom never let me get a game system until I was like...13 (actually I don't even remember the exact, I just remember being in middle school) and then I got a gameboy with pokemon and was literally the dork in 8th grade talking about pokemon with my other dork friends haha. Great times though lol
At some point we're all had that dork time in our life.
Quote:
Yeah, Crash Bandicoot (and Crash Team Racing) ftw!

Crash games were the shit!
MMA Fanatic
Join Date: Mar 2011
Posts: 1
hi
---
hi.......
---
tube24online
Quote:
Well Final Fantasy 7 was hands down the best game EVER made.
Quoted for epic truth! Damn I love that game, love it very much.
---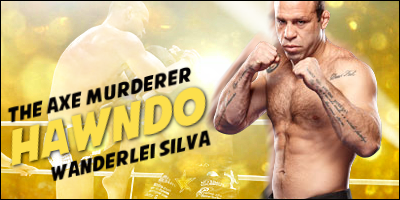 Thanks to Leakler for the sig
Homicidal Maniac

Join Date: Apr 2007
Location: Houston, Texas
Posts: 6,193
Wow sniff sniff I am so proud of this forum to come up with a thread this epic

and yeah i actually thought about banning the guy that said jones even had a chance against goku
---
Over! 2,000,000 Views!
Quote:
Are you insane. Pikachu vs Jon Jones is a serious stylistic match up. Goku is the ultimate ass beating pimp of all time. The dude makes spirit bombs so big it takes 3 episodes to gather the energy. Were talking about the first DBZ hero to reach super saiyan, Vegeta had to train at 400 times gravity to do that.

Goku has merked off everyone he has fought, he would turn Matt Hamill to dust (resulting in a DQ).

Can somebody please ban this moron for suggesting that any UFC fighter could hang with Gokus spawn, let alone the man himself.

Jon Jones vs the most epic SS ever, I have never heard such rubbish.
Well Vegeta is the ultimate bad ass imo. The dude just trains ALLLLLLLLLL DAY to get stronger. Goku gets gifted with powers while Vegeta works for them and STILL never gets to the level Goku is. It pisses me off sooo much. When he sacrificed himself for Trunks and everyone else and then BUU comes back
WTFFFFFFFFF
I hate gokuuuu
Vegeta went nuts and he STILL couldnt kill Frieza. I just dont ******* get it. The damn writer has a serious grudge against Vegeta.
Quote:
Quoted for epic truth! Damn I love that game, love it very much.
It is one of my favorite childhood memories. I dont even remember how many hours i spent playing it 200+ EASY.
Quote:
I never played Final Fantasy VII. I guess it's too late for now eh? Though i don't have any problems playing older games.
Its never too late.
I downloaded the game for ps3 about a year or 2 ago. I beat it again.. for like the 8th time. Was still as epic as ever. Everything about that game just makes me wish they would Remake it.
---
BOO to remakes, they don't need to remake it! did you SEE what they did to Golden-eye 007!? The original of that game was the SH*T man there is nobody that can deny it! The new one they remade...meh. so I've heard.
---
"Haters gonna hate."-Your Mom.
Currently Active Users Viewing This Thread: 1

(0 members and 1 guests)
Posting Rules

You may post new threads

You may post replies

You may not post attachments

You may not edit your posts

---

HTML code is Off

---