Join Date: Jun 2009
Posts: 20,898
***MMAF All Access***--April, 2013--
---
MMAF All Access
---
Welcome to this months edition of MMAF All Access! As always, we will take you around the forum, and we are back with another interview with one of the best members around! We apologize for the time since the last All Access, but at the time it was scheduled to go out, we just didn't have what we needed to make it a good issue. This one will be a really good one! So sit back and enjoy!
---
Forum Announcements
We would like to kick this off by formally recognizing our recent MMAF Hall of Fame inductees. This year we accepted an extra member into the Hall. The ballot was stacked with big names and in the end, a few of the great members of the past and present were inducted. Without further ado...
K R Y

M.C
-DISTURBED-


Walker
ASS MAN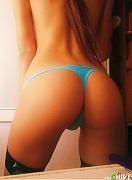 NikosCC
.:Jeet Kune Do:.

Congrats to everyone who was inducted. All four of you definitely deserve this!
--------------------
Next up we have another very big award that was decided earlier this year and that is the 2012 MMAF Member of the Year Award. There were a lot of names on this list and it was a very close race, but int he end, a great member won.
El Bresko
ElCapitan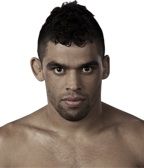 Congrats El Bresko. You had an awesome year!
--------------------
Now lets talk about the new Cover Page that the forum received recently. There are some neat features that come along with it. Simply click the expand buttons below to take a peak at the parts of the cover page you would like to learn more about.
Calendar
Polls
Featured Items
Buddy List
Navigation
--------------------
MMAF is looking for Official Bloggers to write articles for our cover page. Information can be found in
THIS
thread. We will be choosing specific bloggers to become MMAF Official Bloggers. We will be looking for exceptional writers that are also consistent with their blogging. There is a specific thread set up to promote your blog, and featured blogs will make appearances on our homepage.
--------------------
MMAF is now on social networking sites. We have a Facebook and a Twitter account! Click either of the images above to be directed to our pages and make sure to follow and like each of them. We also look for members to live tweet during MMA events for the forum. Keep an eye out for those threads for a chance to tweet about the fights on behalf of MMAF.
---
Around MMA Forum
-MMAF Hall of Fame-
http://www.mmaforum.com/hall-fame/
As you read above, new members have been inducted into the MMAF Hall of Fame. There are a couple of threads that you can take a look it if you would like to know more. If you would like to check out the official thread related to our newest inductees
Click here
. Feel free to pop in and congratulate them as they have truly earned the title.
Also, if you would like to see the entire MMAF Hall of Fame
Click here
.
-Entertainment Section-
http://www.mmaforum.com/entertainment/
There is a brand new section on the forum, and that is the "Entertainment Section." This section contains many of the fun threads that used to be scattered around across several different sections. This section is for discussing everything in the entertainment world from music and television to video games and other hobbies. Stop by and check it out if you want a break from discussing MMA.
-Technique, Training and Nutrition Section-
http://www.mmaforum.com/technique-training-nutrition/
This is another newer section which consolidated the training logs, nutrition and fighting technique sections. If you want to start a training log, ask for or give advice on nutrition, or just talk about specific combat techniques, this is the place to discuss it.
---
MMAF Spotlight
This month, we have a very awesome member here with us. He is always all over the forum. He is knows his mma, always has good things to say in the lounge, and is just an all around cool dude.
Killz
The Fun Police
What's up Killz! How has everything been going in your world?
Hey my man, things are going good. Got a new addition to the family arriving in the form of a baby boy at the beginning of April so apart from being at the sharp end of an irate heavily pregnant woman I am great
That is awesome man! Big congrats! Any names in mind besides KillzJr?
That is somewhat of a touchy subject in our house at the minute. We literally have no names that we both like. I'm sure we'll decide eventually though.
We are going to get your take on some MMA but first, let's let the forum members get to know you a little better.
For starters, what is your real name?
My real name is Dan. I'd give my surname too but I don't went to wake up one morning to find Budhisten standing at the foot of my bed… Again.
We have seen you talk about training, but for those who may not know, exactly which forms of martial arts do you train?
Up until very recently Muay Thai was (and still is) my thing. Ive had a few months off for various reasons but looking to get back on it in the next few weeks as it happens. Been doing that for the best part of 2 years, before that I trained in MMA for about a year and before that did about a year of boxing.
How long have you been training?
I was a late starter, one of my few regrets in life. I didn't start Boxing until I was about 26, so by the time I got to the age I am now (30) I kinda feel like Ive missed the boat a bit when it comes to competing. I like to train though and I like to think I am a good training/sparring partner for those who do compete.
Do you ever think you will compete at all? Or are you content with training?
I highly doubt it, I just don't have the time to put in the amount of training I would want to be able to compete. I struggle to get the 1-2 sessions a week in as it is, training 4-5 times a week would be impossible.
Are there any that you would like to train that you do not currently train in?
I'd always toyed with the idea of learning BJJ properly, as opposed to just dabbling in it in the MMA classes. I am probably the least flexible person in the history of the world so I never thought I'd be that good at it… Plus I always preferred punching people in the face to *choking someone.
(*being choked by)
On a more personal note, what are your hobbies outside of MMA?
I love the gym… 4 times a week I lift. I'm really into the nutritional side of it and I enjoy that as much as the actual lifting. Im not massive or anything but I know my shit. I also do a fair bit of off road mountain biking… You may have seen the photos of the damage from my recent crash in the WAYDRN thread

I did catch that picture of the helmet. Seemed like a nasty wreck. Did everything heal up alright since then?
Yeah, I got off quite lightly. I only had a few scratches and grazes on my face/ shoulder and the odd bruise here and there. Could have been a whole lot worse.
Where do you see yourself in 5 years?
I'm 30 years old man, Ive got a good job, I'm married and have a daughter (and soon a son). Im pretty happy so in 5 years time I'd hope to be doing what I am now. I feel I've reached the time in my life where Ive made all the big changes I want to make and now Im pretty content with things… So, if things could stay as they are that'd be peachy
Oh, and I wouldn't mind making Admin at some point
We wanted to give you Admin, but then we realized we didn't want the forum to get deleted!
It's ok, Super Mod is where all the cool kids are at…
But on the idea of keeping everything the same. That is awesome, but if you could change, or add 1 thing to your life, could you think of anything?
More money would always be nice, and some better weather would certainly help. UK wether SUCKS! Especially in the north east.
Lets move on to the MMA questions.
Who is your favorite fighter?
Well… If I had to pick one, thinking about it, the guy I ALWAYS root for and who's losses affect me most it has to be Michael Bisping. I have many favourite fighters but I think he takes the number one spot.
How do you feel about people saying Michael Bisping is only a mid tier fighter? He has had some pretty awful luck against the premier fighters in his division. Do you think he has what it takes to establish himself as a top 5 middleweight?
I'm not one of these MMA fans who will blindly follow and make excuses for their favourite fighters. I know Bisping is never going to be champ. He'll probably hang around top 5-10 his whole career. Im not even sure you can blame bad luck. He's lost to guys who have fought better than him. He's never really lost any really bad decisions. Both Wandy and Chael beat him IMO. I love that he comes to fight every time and when you support a guy like that, you have to accept that sometimes things aren't going to go his way.
What are your top 5 dream matches you would like to see?
Bisping vs Anderson Silva
Bisping vs Hendo (again but only if Bisping wins)
GSP vs Diaz
Overeem vs Cain
Aldo vs Pettis
How do you think Bisping vs. Silva would play out?
I think he'd put up as good a fight against Anderson as anyone else not called Chael Sonnen. He still loses that fight but it's not like any other Mws are beating Anderson anytime soon.
What is your take on the major cuts happening and talks of many more to come in the UFC? Why do you think they are doing it and who do you think may be on the chopping block?
If it makes the current roster of fighters fight more exciting and really go for the finish instead of trying to coast to a win, then I'm all for it. That being said I thought the Fitch cut was bullshit. On the chopping block? You've got to think Leanord Garcia must be getting a bit worried. I'd imagine the upcoming Freakshow vs Ricci fight might be a loser leaves town bout as well.
Do you like the idea of Jon Fitch signing with World Series of Fighting? Or would you have rather seen him go to Bellator?
I dunno man, I think he'll be back in the UFC within 5 fights. I suppose a WSOF contract might be easier to get out of than a Bellator one?
That could very well be the case. But now that he has been cut, do you think we will see the same play it safe Jon Fitch? Or do you expect to see the nasty Fitch that we saw in the Erick Silva fight?
I think we see Fitch finish a lot of guys in WSOF. They just don't have the talent pool that the UFC does.
What is your view on fighters that may be considered "safe". Do you view this as high level of technique coupled with good gameplanning? Or do you view this style of fighting as just safe and boring?
It can be very frustrating at times. Im all for the exciting fights over the grinding wins but to me, it's up to guys to stop other fighters doing that. If you can get a win by laying on a guy for 3 rounds, It's his job to stop it. I do like a good brawl though.
If you were to predict one extremelely unexpected happening in the MMA world in 2013, what would it be?
4 words… 'Mark Hunt, UFC Champion'
That is a bold prediction that I am sure many posters here would like to see come through. If Mark Hunt defeats Junior Dos Santos and earns a shot at the belt, how do you think he stacks up against UFC Heavyweight champion Cain Velasquez?
Oh, I don't think he even beats JDS… But you asked for an 'extremely unexpected prediction' so I gave you one.
If, and that is a big 'IF' he gets past JDS, I think Cain beats him within 3 rounds.
Well, that is all of the time we have this month. Everyone thank Killz for taking time to be with us here. Congrats on the new addition to the family man! (Yes, Killz jr has arrived since the making of this interview
) Keep an eye out for the next all access, and look for MMAf All Access in your inbox as YOU could be featured in the next MMAF Spotlight.
Good stuff, I always like these esp with cool guys like Killz. Do you do these interviews naked? Also he should name his kid Killz Jr.
Killz Jr. would be a great name.
---
Rookie Hammer Squad 2015
Frankie Edgar - Dominick Cruz - Jorge Masvidal - Cat Zingano - Holly Holm
<3 Love me some Killz
---

"There are three things all wise men fear: the sea in storm, a night with no moon, and the anger of a gentle man."

Join Date: May 2008
Posts: 11,383
Always got a lot of time for Killz
love the interview! Awesome guy.
Join Date: Oct 2009
Location: UK... Where the sun never shines.
Posts: 11,557
Yeah, go me!!!
Nice stuff guys. Great read as always.
---

Currently Active Users Viewing This Thread: 1

(0 members and 1 guests)
Posting Rules

You may post new threads

You may post replies

You may not post attachments

You may not edit your posts

---

HTML code is Off

---