Join Date: May 2008
Posts: 11,322
MMAF All Access April 2014
---
---
Around MMA Forum
Season 10
It's back, for an all new 10th season! Sign up now for your chance to win 10,000,000 credits or a lifetime membership!!
First round is this saturdays Brown vs Silva card so be quick. sign up now!
CLICK HERE!!
---
MMAF Spotlight
This month's interview is with a rather sensitive, unassuming soul on MMAF. The rather delightful and not at all inflammitory UFC_OWNS.

OWNS, thank you for your time, so with no further ado, lets begin the interview...
What is your real name?
Jake Arment, also known as your lord and savior
You have a nickname your friends call you by?
Back in the day my nickname was The Punisher, I'm dead serious about this one, I can't remember why I was called it but it always amused me too
What do you do for a living?
The job market has stunk for ages and still sucks a bag of dicks, so I'm just doing volunteer work at something we have called a lifeline store here. It's pretty much one of the salvation stores that sells everything that's been donated to fund child help lines and other things.
Only child? Have any siblings?
I have two older sisters.
Aw bless, did your sisters ever use you to practice putting on make up?
If my sisters ever attempted that I would be wanted for a double homicide and I would be an only child, and I would blame it on that wooden-toothed twat Soojokoo.
What are you interests and hobbies aside from MMA?
I enjoy Ice hockey, the NFL, NHL, MLB, football pretty much nearly anything you can bet on. I like betting too and going out with my mates to pubs and casinos. I like keeping fit as well. I have big interest in older music and movies from the 80's and 90's mainly. And I must see any movie starring Christian Bale and Leonardo Dicaprio.
What's you favourite sports teams?
My favorite teams are Chelsea FC for football, Boston bruins for hockey, New England patriots for American Football, Oakland Athletics for Baseball.
What is your biggest win on a bet? And what did you do with the money?
My biggest win on a bet was 3600$ i won off a 20$ bet, I've had a couple of those types of wins. With that money I got my car exterior completely fixed and resprayed and i don't remember what I did with the rest, I remember the first time I won big I completely blew it on more bets instead. A harsh lesson that made me feel like shit but oh well.
What is your favourite Bale and DiCaprio film?
Favorite Bale movies are the Nolan Batman trilogy ones, American Psycho and The Fighter. My favorite Leo movies are The Wolf on Wall Street, D'jango unchained, The Great Gasby and What's Eating Gilbert Grape.
---
What got you into MMA?
Brock Lesnar (or as the kids call him Bork Lazer) got me into MMA, when I used t watch WWE like a religion in like 2001-2005 I was always fascinated of how much a physical freak he was. Lifting people over 500 pounds over his head like it was a kettelbell always made my jaw drop. So when he quit the WWE I kept following his career, thought he was going to be good enough for the Minnesota Vikings to make the squad but didn't. Eventually I saw that he was competing in MMA for the UFC championship. Naturally I just thought it was just another silly Japanese wrestling promotion until I started watching it, I was hooked straight away and with Brock being my starting point I never looked back because he was always exciting. My first event was the injury plagued Evans vs Thiago Silva and then the first event in Australia was next when velasquez showed he was the next king of the div by KO'ing Big Nog.
Who are your favourite fighters?
I have a shit ton of fighters I like to watch, Diego Sanchez when he's a walking bloody corpse mess, the Diaz bros, Velasquez and Barnett, Werdum, Johnny Hendricks, Sonnen etc. Brock was my favorite to watch all time though he was a hum an spectacle no matter what fight he was in.
Which fighters can't you stand and why?
Rampage Jackson because a whining can who isn't even entertaining anymore, unless you count TKO'ing Bellator scrubs as good watching. Tito Ortiz because he's a retard still living in 2005 and any shields fight makes me want to lop my own Johnson off and give it to Hilary Clinton.
Favourite MMA fight of all time?
Man there's been a lot and a lot recently. I would have to say shogun vs Machida 1 is up there, as is Jones vs Gustafson too. I'd have to say probably Bigfoot vs Hunt in my own backyard though that was the bees knees pardon my French
and as we sometimes chat about Boxing...Favourite Boxing Match of all time?
I always point to Ali vs Frazier's the 'Thrilla in Manila' as one of my favorite combat sports fights of all time. Back in the day when people weren't pussies and fought everyone and frequently and there was 15 rounds not 12. What a slugfest and Smoking Joe was blind for the last rounds.
UFC or Pride?
Pride, pride had a special feeling to it and wasn't oversaturated. It was like a special event that only came every few months and every fight was at least decent if not spectacular. Having all the one night tourneys and the soccer kicks and knees and yellow cards made it a great product. Also they had the best crowds by far to this day and it really was dinner and show because it was set up awesomely with trophies and big stages and walkouts and introductions of all fighters at the start and better promo videos. The UFC has all the talent but none of what pride has that I mentioned, the atmosphere at UFC events is like a shitty rock concert and any minute you expect a brawl between two lightweights who can't handle half a budweiser going at it.
Which fight from Pride sticks out most in your memory, and why?
The best pride fight that I am fond of is Fedor vs Kevin Randlemen, not because it was the best fight (it was over fast enough) but that fact that a huge black gentlemen who looked to be on horse steriods can pick a man up and German Superplex him and reverse piledriver him into the ground and still end up losing. I tip my hat to Fedor's cranium for that memory.
MMA or Boxing?
Cmon son MMA no contest Boxing was great back in the day when everyone was entertaining and heavyweights didn't suck balls and they had no comp. But a good MMA fight is as good as a great Boxing fight. Also MMA has pretty hot female athlete's (cough cough Miesha Tate, Paige VanZant)
Fedor or Brock?
Fedor's awesome and was entertaining but brock got me into MMA as I said and he was always a physical and entertaining spectacle to watch while he lasted.
Anderson or Wanderlei Silva?
Used to Wanderlei during his Pride days but now it's Anderson since he doesn't say stupid things like Wand and act like a thug, also Anderson is a much better fighter
Rampage or Rashad?
Rashad, I can't think of a MMA fighter I hate more than Rampage Jackson who shits on sponsors and fighter organisations who do everything for him at the drop of a hat. Rashad's a nice guy, better fighter and entertains me more.
Ken or Frank Shamrock?
Draw, they both are pretty annoying individuals and Ken is the worst tuf coach ever and Frank one of the worst commentators ever (Strikeforce god help you) Frank was a better fighter though. I hope Frank has better insults than his brother after Ken and Tito got into it on TUF 3.
---
Complete the following sentences...
1) If Fedor joined the UFC...
If Fedor joined the UFC I would be pretty giddy, mainly because I would like to see him knock out dumb Travis Browne and Brendan Schaub among others. Also Fedor vs any top fighter would draw well.
2) If Zuffa never bought Pride...
If Zuffa never bought pride and somehow it could still operate in Japan despite the Yakuza influence, MMA would be a lot more enjoyable to watch these days not because of how good Pride was but because that was the only organisation that could match and even better the UFC in terms of popularity and talent and fights. I'm still pissed off the WEC was absolved into the UFC.
3) If TUF 1 never happened...
If Tuf 1 never happened the UFC would have gone belly up and bought by another rich company when it's stock was low and they would have to make it work. Japanese MMA would benefit the most seeing how a lot more talent would go there and the competition with other MMA brands would be well in their favor.
4) If I was MMAF Moderator for a day...
If I was MMAF moderator for the day it would resemble a scene from The Wolf on Wall street, lots of sex,booze and shenanigans going on while my fellow subjects and peasants cheered for me until eventually I ended up in handcuffs much like Jordan Belfort.
5) If a UFC_OWNS film was made, OWNS would be played by...
There already has been a movie made about me it's called American Psycho and Christian Bale plays me. But if another one came out I think Carlos Danger or Andy Dick would be good candidates, throw Danny Trejo into the mix too.
6) In 10 years I would like to be...
In 10 years I would like to be blowing cigar smoke in Dana's bald face at my desk as he is my personal assistant and I am the sole owner of the UFC. The Ferttitas make me sandwiches and Wanderlei is the janitor.
Okay this wraps up another month's MMAF All Access, again thank you to OWNS for being the willing subject of this month's MMAF Spotlight, shower him with rep (Green Rep please!....). Hope you enjoyed the read
---
---
Last edited by LizaG; 05-08-2014 at

03:58 PM

.
This was pretty fcking hilarious... owns is a funny guy.
---
Sig Rep: Toxic

Formerly known as Firemass
---
Think. It Ain't Illegal Yet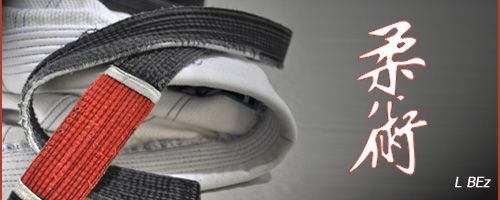 "Discipline Hurts Less Than Regret"
That's what I wanna know. Did you bet on Michael Jordan to lose a 1 on 1 against a random fan?
---
Rookie Hammer Squad 2015
Frankie Edgar - Dominick Cruz - Jorge Masvidal - Cat Zingano - Holly Holm
You're not terribly important to me

Join Date: Jul 2010
Location: Sell me this pen
Posts: 15,480
From chelski with love comrad. I did a big multibet with who the **** knows anymore i'm pretty sure it was mma,boxing,rugby and baseball I put in it and won the loot. I've only done that like 4-5 times though it's pretty hard to win that much with small stakes. Also today I started a new job making aluminium boats (also big painted trawler boats) but i'm on trial for it still so I don't know if it'll stick. I give cupcake sinterviewing skills an A+
---
Jim Norton
Nick Dipaolo
Dave Attell
Dave Chappelle
Bill Burr
Joey Diaz
Colin Quinn
Bob Kelly
Rich Vos
Patrice O'Neal
Louis CK
You're not terribly important to me

Join Date: Jul 2010
Location: Sell me this pen
Posts: 15,480
And now that boat making has turned into production working, what a country
---
Jim Norton
Nick Dipaolo
Dave Attell
Dave Chappelle
Bill Burr
Joey Diaz
Colin Quinn
Bob Kelly
Rich Vos
Patrice O'Neal
Louis CK
Hello Mods,
Who'll be next on All Access?
May I suggest one of:
Killz, Clydebank Blitz, Soojookou, eddavis88, AlanS or Spite?
Currently Active Users Viewing This Thread: 1

(0 members and 1 guests)
Posting Rules

You may post new threads

You may post replies

You may not post attachments

You may not edit your posts

---

HTML code is Off

---