Join Date: Jun 2009
Posts: 20,846
***MMAF All Access Interview*** --Week 2--KryOnicle
---
[OFFICIAL] MMAF ALL ACCESS THREAD
What's up MMAF? I am here with week 2 of MMAF All Access. This week we have a very well known member. He is a an exceptional poster and a master In the GFX section. He is here with us today giving us some insight into his world.
-Week 1-
(KryOnicle Interviewed by HitOrGetHit)
KryOnicle
Baby Jay
What made you become a fan of MMA?
I had seen a few UFC fights here and there, and a few from the old British promotion Cage Rage under Pro Elite (Elite XC). But what really made me a huge fan, was watching Chuck Liddell vs Tito Ortiz 1. I was hooked from there onwards.
Who is your favorite fighter or fighters in MMA and why?
BJ Penn, I love his intensity, his technical ability and his gifts. I also love his love for his fans. And also my nickname growing up was Baby Jay also. Kinda drew me to him, seeing this young guy called Baby Jay destroying guys left right and centre. Even when he talks trash, I just can't help but love the guy. Win lose or draw he'll always be my favourite fighter.
Is there any fighter that you dislike?
I dislike a few, Tito and Matt Hughes being the ones that spring to mind. Just their attitudes grind on me. I have respect for what they have accomplished in the sport, and what they have done for MMA however. Anyone with a head the size of Tito's creeps me out.
What about outside of MMA? (Boxer, K-1, etc.)
I'm a small time Boxing fan, I grew up watching Lennox Lewis and Prince Naseem Hamed. My favourite Boxer is Joe Calzaghe. I don't watch to much K-1, but I love watcing Overeem and Semmy fight.
Are you going to watch Semmy fight Badr Hari?
I didn't even know they were fighting again soon. I doubt I'll watch it live, probably catch the fight on youtube or something a few days later.
Which style of Martial Arts do you like to see the most?
All of them at their best. I love watching techical stand up, excellent ground control and slick Jits. Though watching a complete brawl every now and then is pretty entertaining
What was the first MMA fight that you saw? If you can remember.
Chuck Liddell vs Tito 1. A few prior to that, but I can't remember who (I have a feeling it was an Ian Freeman fight though)
How about a favorite Kun Fu Movie?
Kung Fu Panda! F all these 'real' Kung Fu movies. No, really, as stereotypical as it is, Enter the Dragon sticks out in my mind. I must of watched that movies twice a month minimum as a kid.
Now tell me what your favorite fight or fights are.
I'll have to say Chuck vs Tito 1 again. Not only was it a great fight but it got me into the sport we all know and love. Other than that, Shogun vs Rogerio, Wanderlei vs Rampage trilogy, BJ Penn vs Diego Sanchez/Joe Stevenson/Matt Hughes 1, Lyoto Machida vs Shogun 1, Demian Maia vs Jason Mcdonald. I could go on and on, but I'll leave it there for now haha.
If you could have one dream fight to see in MMA, who would be in it? Where would it be? What ref would be in the cage?
Omg I could answer this now, and then change my mind 5 minutes later. But right now, I'd go for... BJ Penn vs Matt Hughes 3. It'd be in Hilo with Herb Dean reffing. I think we'd see a hugely motivated BJ get win here and that's what I want to see most right now, BJ back to his winning ways. On and JDS vs Cain pls.
What is your favorite woman's MMA fight?
I don't actually watch much womens MMA, I google Gina far more often. Although Cyborg is very, very impressive. She's not losing her title any time soon.
Speaking of women, if you had to choose between Gina Carano and Arianny Celeste, who would it be?
Oh you cruel cruel man, CHOOSE? Spose if I haaaad to choose it'd be Gina...she's just too lovely Dwi'n hoffi Gina!
What is your favorite MMA organization?
UFC easily. They put on the best events, with the best fighters (most of them anyways) consitantly. Not another org comes close right now.
How about your favorite weight class to watch?
Light Heavy Weight. The top 8 in that division are seriously talented, and there are some amazing match ups right now. It's the most exciting weight class right now imo.
Do you think that Jon Jones is the future of that division?
He absolutely can be, who knows? It certainly looks like it right now, but with MMA you never know. For all we know he could lose his next 3 straight and get cut. Unlikely, but we've seen crazier things in MMA. I honestly do think though, give him 2-3 years and he'll be holding the belt and making a huge name for himself.
What are your thoughts on BJ Penn's last two outings against Frankie Edgar?
The first outting I thought he did enough to get the 3-2 nod. I was still a bit dissapointed in that fight, there was no intensity or drive. He seemed bored, and happy to just coast. The second fight was the first fight without the good points. I'm not really sure what to think of it. As I don't want to make excuses for BJ at all, but he just doesn't look the same right now. Frankie however really impressed me, he's made the LW division exciting again. Whilst I hate not having BJ at the top, I'll admit it's nice to see some change.
Would you like to see Penn make a move to Welterweight or stay at Lightweight?
Lightweight definitely. He has challengers at lightweight still, and should stick to his weight class now. While their are exciting fights for him at WW, realistically though... he's not big enough, and with the amount of bigger stronger wrestlers it won't go too well. He can still make a title run right now, and I don't see Champion Penn at Lightweight once again far fetched at all.
Who would you like to see Penn fight next?
A Gomi rematch would be amazing. Or Pearson when he beats Miller. Watching my two of my favourite fighters would be intense for me. I wouldn't be able to sit down during it. Although I think Penn would win swiftly via submission. I wouldn't mind seeing him against Griffin either. He still has plenty of exciting fights at LW, I cannot wait.
What is more impressive, a first round (T)KO, a first round submission, or a 5 round dominating decision?
I'm not too sure, 5 round domination shows you're extremely consistant in that fight and out classed your opponent, but lacked the ability to finish. Quick flash KO's can leave alot of questions. Quick subs are probably my favourite, they don't leave as many questions and are fascinating to watch when they come out of nowhere.
Ok KryOnicle, what is your name?
My name is Jay William Huxtable. Bad ass surname name, right?
How did you stumble across this wonderful place that if MMAForum?
I, like others, googled 'MMA FORUM' and this wonderful gem appeared.
What is your favorite part about this forum?
Besides the members? <3. The UFC section, the premium section and the 'What are you doing right now' thread. Lulz all round.
What do you do for a living?
I prowl the streets at night looking to disarm knife wielding hoodlums and rapskallians. I'm currently taking a lazy year out, doing some freelance graphics work now and again and bar work for cash. Will hopefully go travelling at the start of 2011, then probably back to Uni for a year or so then into the real world
How long have you been working with graphics? (Photoshop, etc.)
A long time. I think around 8 years or so on and off. I started with Photoshop 7 and Cinema 4D (that crazy program that makes 'C4Ds' )but never progressed too far with it. I've done a bit of freelance work before, but not enough to make a living out of. One day eh?
Where do you see yourself in 5 years?
Finally out of education, career wise however I have no idea. I still don't know what I want to do with my life at 22, and so I plod from idea to idea right now. It'll come to me eventually I am sure so I'm not too worried. I'd love to be working at a dive school in Lanzarote though, that is something I'll be working towards in the next 5 years.
If you had just 24 hours to live, how would you occupy your time?
Get all my friends and loved ones together and spend quality time with them. Then with an hour remaining I'd take a shite load of heroin to see what the fuss is about.
If you could have one car no matter what the cost, what would it be?
Bugatti Veyron easy. The Super Sport edition. I could be 3 ft tall with a gimpy leg and look like a pimp getting out of that. Plus, it's sexy as hell.
That's it for this interview MMAF. Thank Kry for taking the time to be with us here today and be sure to send him plenty of green reps! Keep an eye out for a message in your inbox as you could be the next member chosen for the MMAF All Access Interview!
---
Join Date: Oct 2009
Location: UK... Where the sun never shines.
Posts: 11,553
Good Read
---
Last edited by HitOrGetHit; 09-08-2010 at

11:32 AM

.
Another nice interview!
keep up the good work HOGH
And Kry - A Bugatti Veyron, seriously? Have you seen how ugly that car is? :P impressive yes, good lookin' no hehe
---
Jay William Huxtable... That's a badass name what can I say.

Another great read!! Keep it up, I'm addicted already.
---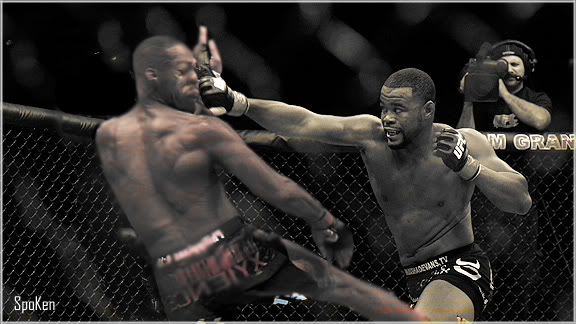 Sweet sig by Life B EZ
I feel like I get paid way to much money, but not enough -Nick Diaz
Super Heavyweight

Join Date: Jan 2010
Location: Latvia
Posts: 4,104
Where's my interview? I demand it!
Good stuff though, rep to both!
Awesome Interview buddy... Rep
---
.:H.O.F. Inductee:.
.:GFX-H.O.F. Inductee:.
Nice interview, Kry is awesome.
New shit has come to light, Kry's a vigilante who knew?
---
Banned
Join Date: Oct 2009
Posts: 7,811
Nice Interview Kry
can't rep ya atm.
Currently Active Users Viewing This Thread: 1

(0 members and 1 guests)
Posting Rules

You may post new threads

You may post replies

You may not post attachments

You may not edit your posts

---

HTML code is Off

---