[OFFICIAL] MMAF ALL ACCESS THREAD
Whatís up MMAF? I am here with week 2 of MMAF All Access. This week we have a very special member with us. He has been a great contributor to this forum since he got here and is a recent recipient of the MMAF Member of the Week award.
-Week 1-
(Rauno Interviewed by HitOrGetHit)
Rauno
ďTrue StoryĒ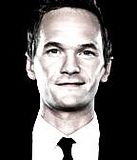 What made you become a fan of MMA?
Well, i was a die hard pro wrestling fan until Bobby Lashley left the WWE to pursue his MMA career. That reminded me that Brock was fighting too i looked his MMA career up and iíve been hooked ever since.
Who is your favorite fighter or fighters in MMA and why?
Brock Lesnar. I belive his a once in a lifetime athlete. Who knows what would have happened if heíd started his MMA career earlier. The man wantís to be the best at what he does and he trains hard until he accomlpishes it.
Who do you have winning out of Lesnar/Velasquez?
I see Lesnar improving his-stand up to survive against Cain, eventually getting the takedown and finishing it on the ground. Like i said, he wants to be the best and i think his going to really concentrate on his stand-up. After all, he called Pat Barry to train with him.
Is there any fighter that you dislike?
I respect all the fighters since itís a grueling sport, but i do dislike Matt Hughes and Tito Ortiz. Who doesnít dislike them.
What about outside of MMA? (Boxer, K-1, etc.)
I like boxing and K-1. Donít know that much about boxing, but i want to see Wladimir KO David Haye. My favorite K-1 fighter is Alistair Overeem. Canít wait to see him fight on October 2nd.
Do you like watching Overeem more in K-1 or in MMA?
I like to see him competing in both, like hei s doing right now. But if heíd have to leave K-1 in order to go to UFC, i wouldnít mind.
Which style of Martial Arts do you like to see the most?
You know, iíve thought about it a lot. I like to watch everything, from an amazing stand-up war to some technical BJJ. Thatís why i love MMA, it has everything.
What was the first MMA fight that you saw? If you can remember.
The first fight i saw was Brock Lesnar vs Min Soo Kim. Not the most technical fight, but i loved it.
How about a favorite Kun Fu Movie?
That wacky comedy movie where this guy thought with a cow at some point. I think it was called Kung Fu Hustle.
I thought that was Kung Pow or something?
Oh yeah, your right. I enjoyed them both.
Now tell me what your favorite fight or fights are.
Forrest Griffin vs Stephan Bonnar is my #1. These guyís gave their all and showed some true heart, not to mention, this fight helped MMA in general so much. Lyoto Machida vs Machida Rua 1 was a masterpiece.
Who do you think won the first fight with Machida/Shogun?
Like many others, i think Shogun won that fight, but a decision was a decision. I like them both.
If you could have one dream fight to see in MMA, who would be in it? Where would it be? What ref would be in the cage?
Georges St. Pierre vs Anderson Silva. It would take place in Japan and reffed by the man himself, Herb Dean. The good thing is, we might have a chance to see these guyís against each other.
What is your favorite womanís MMA fight?
I donít really watch womenís MMA but i guess Carano vs Cyborg was pretty huge? Cyborg is miles ahead of other female fighters.
Speaking of women, if you had to choose between Gina Carano and Arianny Celeste, who would it be?
Ouch, no man should never be asked this question. If i HAD to choose, iíd go with Arianny. Do i need to explain lol?
What is your favorite MMA organization?
UFC. No other organization can come even close.
How about your favorite weight class to watch?
The lightheavyweight division. Itís by far the most exciting and talented division at the moment.
Your thoughts on Jon Jones?
For somebody of his age his spectacular. The athleticism his bringing in to the table is unbelievable. I donít see him getting derailed and his going to become a good champion one day. His only 23 after all.
What is more impressive, a first round (T)KO, a first round submission, or a 5 round dominating decision?
It depends on the fight. A KO might come out of nowhere, even if you just took a beating, same goes with the 1st round submission. For example, Lesnar dominated Mir in their first fight but got caught and lost. A 5 round domination shows that you are clearly above your opponent.
Ok Rauno, what is your name?
My name is Rauno.
How did you stumble across this wonderful place that if MMAForum?
I was a member of another forum and there was a link to this forum. Lurked around a little bt and liked what i saw.
What is your favorite part about this forum?
Definitely the mma forum lounge and recently, the VIP lounge.
So you like your decision to go gold?
Actually, i had nothing to do with it. Hkado was the great member who decided to get me in gold, and i am so grateful to her. The funny thing is, before i won the MOTW, i thought i wasnít very well known in this forum, and now iím in here.
What do you do for a living?
I graduated high school and took a year off before going to college. Right now iím looking for a job.
Where do you see yourself in 5 years?
By that time, i hope iíve graduated college. I really havenít thought about it that much.
If you had just 24 hours to live, how would you occupy your time?
First all, iíd like to see all of my loved ones. After that iíd probably go on a rampage, doing what i want, where ever i want. You know.
If you could have one car no matter what the cost, what would it be?
I have always loved German cars. Audi R8 is the most beautiful car i have ever seen.
Well that wraps up this weeks interview! Make sure to send Rauno some +rep for taking the time to do this with us. Keep an eye on your inboxes for you could be chosen for next week's MMAF All Access. Thanks for reading everyone!