Join Date: Jun 2009
Posts: 20,902
***MMAF All Access Interview*** --Week 4-- NikosCC
---
[OFFICIAL] MMAF ALL ACCESS THREAD
What's up MMAF? I am here with week 4 of MMAF All Access. This week we have the member that started these interviews. Without him, we wouldn't have done these things. Let's get going shall we?
-Week 1-
(NikosCC Interviewed by HitOrGetHit)
NikosCC
.:Jeet Kune Do:.
What made you become a fan of MMA?
I was watching UFC 1 with my dad and watching Royce just take out all these big guys was amazing. Then i stopped watching till TUF and the fight with forrest and Bonnar made me come right back.
Who is your favorite fighter or fighters in MMA and why?
Cro cop has been for the longest time and still remains my favorite. I also love watching Ubereem and Thiago alves.
Who do you think is the best pure striker out of those three fighters?
I would have to say Cro Cop with 27 wins and 20 KO's.
Is there any fighter that you dislike?
haha Frank Mir more then anyone and matt hughes.
What about outside of MMA? (Boxer, K-1, etc.)
I love classic boxing such as Tyson and Jack Dempsey fights.
Which style of Martial Arts do you like to see the most?
Wrestling and BJJ
Who do you think is the best wrestler in mma?
Georges St Pierre is by far the best wrestler.
What about the best BJJ practitioner?
I would have to pick Damien Maia
What was the first MMA fight that you saw? If you can remember.
Gordeau vs Tuli, but i wasn't a huge fan i was just watching cause my dad was.
How about a favorite Kun Fu Movie?
Anything with the man himself Bruce Lee.
Now tell me what your favorite fight or fights are.
Cro cop vs Fedor, Garcia vs Korean Zombie even Chael Sonnens Domination over Anderson.
Do you think Chael will win the belt should the rematch happen?
I was all for the rematch but since i read he tested positive for PED's i don't think he deserves a rematch. He will never win the title unless he works on his submission defense
If you could have one dream fight to see in MMA, who would be in it? Where would it be? What ref would be in the cage?
I would really love to see Bruce Lee vs Anderson Silva in my back yard with Me as ref lol
What is your favorite woman's MMA fight?
Any fight that Gina Carano is in lol
Speaking of women, if you had to choose between Gina Carano and Arianny Celeste, who would it be?
This is no contest, Gina
What is your favorite MMA organization?
UFC is by far the best but i love watching the others
How about your favorite weight class to watch?
i love watching Lightweights fighting its so action packed.
Who do you think will win out of Edgar/Maynard?
I think Maynard will dictate the takedowns in this fight and he will win on points.
What is more impressive, a first round (T)KO, a first round submission, or a 5 round dominating decision?
i love watching a domination more then anything. Chael Sonnens beating he gave Anderson was one of the best i have ever seen.
Ok NikosCC , what is your name?
Nikolas Ioannis Fafalios, I'm Full Greek
How did you stumble across this wonderful place that if MMAForum?
My brother became a member and told me to come check it out and i been here ever since.
What is your favorite part about this forum?
The members, its an amazing community of people and they make you feel right at home.
What do you do for a living?
Assistant Property Manager
Where do you see yourself in 5 years?
I hope to have more money and still posting with you fine people.
If you had just 24 hours to live, how would you occupy your time?
get extremely wasted so i wont be able to remember whats going to happen
If you could have one car no matter what the cost, what would it be?
I would have to pick a Lamborghini Reventon
There you have it! That's it for this weeks MMAF All Access interview. Thank you NikosCC for taking thew time to answer these questions for us. Remember to plus rep him everyone! Who will be next? Check your inboxes for MMAF All Access as you could be the next!
A Lambo? Nikos, I am disappoint.
jk
Good interview there Hit.
---
Quote:
Composure, your one of my fav posters here so I mean this in a sincere way, please keep your hair as far away from long ever again! Lol
Nice interview, good read
---

"There are three things all wise men fear: the sea in storm, a night with no moon, and the anger of a gentle man."
What happened to your sexy black tag?
---
.:H.O.F. Inductee:.
.:GFX-H.O.F. Inductee:.
Good interview, fellow CC fan.
---
"He who defeats himself is the mightiest warrior" - Confucius(I think)
Bravo!! Excellent interview! I'm repping both of you, entertaining stuff
---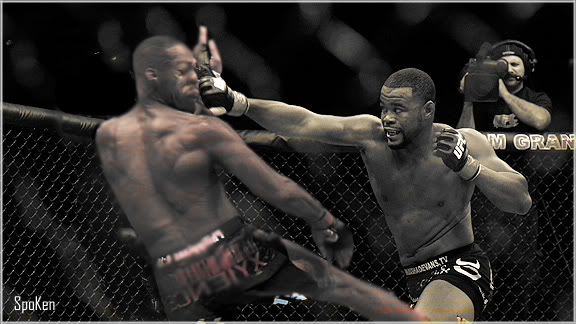 Sweet sig by Life B EZ
I feel like I get paid way to much money, but not enough -Nick Diaz
Currently Active Users Viewing This Thread: 1

(0 members and 1 guests)
Posting Rules

You may post new threads

You may post replies

You may not post attachments

You may not edit your posts

---

HTML code is Off

---