1. After a loss by Rousey the women's division folds.
2. Jose Aldo won't be champion and will only fight twice
3. Jon Jones will look horrible on TUF personally speaking but will be a successful coach
4. Benson Henderson will run the table in 2013
5. GSP v Anderson will have a lot of hype around, Dana will tell us all it's going to happen, but it won't.
---
Think. It Ain't Illegal Yet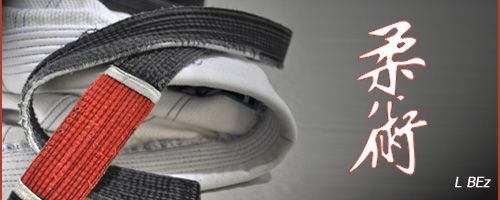 "Discipline Hurts Less Than Regret"
1) Nick Diaz is WW champ in 2013. (Hope not but...)
2) Frankie Edgar goes undefeated in 2013.
3) Cung Le fights for a UFC belt. (My real long shot)
4) Cain Velasquez successfully defends his belt once and then loses it.
5) Roy Nelson fights at LHW. (See avatar.)
---
Forum GP - Season XI - Champion
1. By the end of 2013, Dana gives up on the womens' division.
2. Ronda Rousey starts fighting in the UFC 135 pound division.
3. Rousey submits Urijah Faber on a PPV main card.
4. Faber is accused of throwing the fight because he liked it.
5. The bantamweight title fight between Rousey and Cruz is announced.
---
1.Erick Silva will claim the WW title
2.the UFC will decide to give Barao the real BW title because Cruz is out for so long
3.Cain will not lose
4.Cormier will make the 205 cut without hurting himself and destroy Bones
5. Barboza enters title contention
---

1. Daniel Cormier wins the LHW belt
2. There is only one female fight in the UFC
3. Rory MacDonald wins the WW belt
4. The HW belt changes hands at least twice
5. Hatsu Hioki gets cut from the UFC
---
Sig credit: MC
~ Lifetime Membership sponsored by RustyRenegade ~
1. MMA is legalised in NY and an event will be held at Madison Square Garden which will do the most PPV buys of the year
2. UFC hosts a stadium event in Brazil with Anderson Silva headlining the card
3. Glover Teixeira and Erik Perez will be number 1 contenders in their respective divisions by the end of the year
4. Every UFC champion will finish at least 1 of their fights via (T)KO
5. Nick Diaz retires again after losing to GSP
1.
My boy Cain will finish everybody he faces, inlcuding possible rematch with JDS.
2.
JBJ, Anderson and GSP will all go unbeaten.
3.
GSP/Silva won't happen.
4.
Rousey armbar triangles Santos after taking a beating on the feet.
5.
Dana White puts on an actual decent card for the UK fans, with a title fight!
---
Watch The Trews! True news! Subscribe here!!


https://m.youtube.com/user/russellbrand
MMA fighter

Join Date: Jan 2012
Location: Belgium
Posts: 206
1. Ronda Rousey wins her fight against Carmouche by armbar.
2. Jon Jones will make Chael Sonnen look like a ragdoll and destroys him.
3. GSP will grind out a unanimous decision win against Nick Diaz (30-27).
4. Cain Velasquez will fight Overeem for the title and destroys his with vicious ground and pound.
5. Junior dos Santos wins his next fight and will fight for the title again.
---
Judo Brown Belt
BJJ Blue Belt

I'm supporting:
HW: Cain Velasquez
LHW: Jon Jones
MW: Chris Weidman
WW: Demian Maia
LW: Jim Miller, Edson Barboza
FW: Conor McGregor
1. Cain will not lose.
2. Cormier puts JBJ to sleep in the 1st round.
3. Aldo makes quick work of Edgar.
4. Overeem gets caught juicing again.
5. GSP vs Silva ends in a draw (and they never fight again).
Join Date: Oct 2009
Location: UK... Where the sun never shines.
Posts: 11,557
1. Cyborg wil cut to 135lb and lose to Rousey. She will then blame the cut for the loss.
2. Rory Macdonald will go unbeaten in 2013. He will then say he'd be open to fight GSP if he had to.
3. Jonny Hendricks wont get his title shot.
4. MMA will be legalised in NY.
5. Shane Carwin will not fight in 2013. He will then retire from MMA.
Currently Active Users Viewing This Thread: 1

(0 members and 1 guests)
Posting Rules

You may post new threads

You may post replies

You may not post attachments

You may not edit your posts

---

HTML code is Off

---