1. Jones gets taken down for the first time in his career in the first round against Sonnen. Gets beaten up on the ground for a round or two but then wins by TKO
2. Chris Leben pops positive for drugs again and gets released.
3. Cyborg is relieved to be a man.
4. Wanderlei Silva gets beaten by Brian Stann and retires
5. Bisping defeats Belfort but wont get a title shot.
Closed, good luck everyone.
---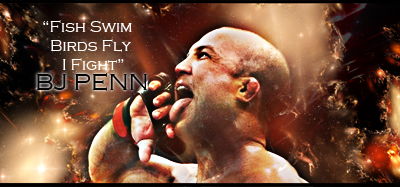 "If you get hit and it hurts hit him back you not knocked out yet."-Joe Doerksen
The Toxic Terrors (FFL)
Demetrious Johnson*Eduardo Dantas*Emanuel Newton*Will Brooks*Michael Page
Quote:
Alistair Overeem finishes Cain within 3 rounds to capture the gold.
Gegard Mousasi will make his UFC debut and sometime within a year, beats Shogun.
Jose Aldo loses belt to Edgar and moves up in weight after that.
GSP will finish someone.
Dana announces the 1st ever event in NYC.
Boy was i wrong.
Quote:
1. After a loss by Rousey the women's division folds.
2. Jose Aldo won't be champion and will only fight twice
3. Jon Jones will look horrible on TUF personally speaking but will be a successful coach
4. Benson Henderson will run the table in 2013
5. GSP v Anderson will have a lot of hype around, Dana will tell us all it's going to happen, but it won't.
Well I got two and a half right and the rest horribly wrong.
---
Think. It Ain't Illegal Yet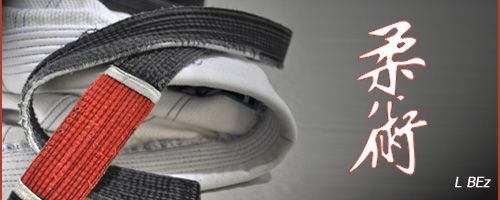 "Discipline Hurts Less Than Regret"
Join Date: Jun 2009
Posts: 20,898
Quote:
1. Frankie Edgar becomes the FW Champion after dominating Aldo.
2. Ronda Rousey loses.
3. Condit stops Rory again
4. BJ Penn goes back to 155
5. GSP stops Diaz
Sent from my iPhone using
Verticalsports.com App
Join Date: Oct 2009
Location: UK... Where the sun never shines.
Posts: 11,557
Quote:
1. Cyborg wil cut to 135lb and lose to Rousey. She will then blame the cut for the loss.
2. Rory Macdonald will go unbeaten in 2013. He will then say he'd be open to fight GSP if he had to.
3. Jonny Hendricks wont get his title shot.
4. MMA will be legalised in NY.
5. Shane Carwin will not fight in 2013. He will then retire from MMA.
1 right.
Quote:
1. Ronda Rousey and Miesha Tate will be TUF coaches.
2. Anthony Pettis will be LW champion.
3. Wanderlei Silva will retire.
4. Rory MacDonald will be open to fighting GSP after stopping Condit.
5. UFC won't hold an event in NYC.
Quote:
1. Ronda Rousey wins her fight against Carmouche by armbar.
2. Jon Jones will make Chael Sonnen look like a ragdoll and destroys him.
3. GSP will grind out a unanimous decision win against Nick Diaz (30-27).
4. Cain Velasquez will fight Overeem for the title and destroys his with vicious ground and pound.
5. Junior dos Santos wins his next fight and will fight for the title again.
So who do you think won? I would go with Ultimate those seemed like better predictions, Kney got more right but those were more obvious
Quote:
1. We get new champions in the Featherweight, Bantamweight, and flyweight divisions.
2. Anthony Johnson, Dennis Hallman, and Nate Marquardt all return to the UFC.
3. Demian Maia will either fight or be signed to fight for the WW title.
4. The UFC will book a show for Stadium show
5. Several Gracie's return to the UFC and find success.
And uh
1. We got new champs at LW, WW, and MW
2. Hallman and Marquardt came back..sorta
3. Maia came sooo close, stupid Jake Shields
4. would have happened had Anderson not lost
5. One Gracie returned and he failed
---
Make the WW division great again
Join Date: Oct 2009
Location: UK... Where the sun never shines.
Posts: 11,557
Yeah, definitely ultimate. you cant count saying GSP will grind out a UD as a prediction

Join Date: Jul 2012
Location: Glasgow
Posts: 16,155
Quote:
Originally Posted by ClydebankBlitz
1. Chris Weidman fights Anderson Silva and gets smashed in under 3.
2. Jose Aldo moves up to LW and fights Ben Henderson for the title.
3. Cain Velasquez loses the HW title.
4. Chael Sonnen beats Jon Jones for the LHW title (I know, I know ).
5. Big Nog or Werdum gets injured before the TUF finale.
1. Typo. Weidman fights Anderson and smashes under his knee*.
2. No signs of Aldo moving up, Bendo doesnt even have the title.
3. Wonder what my view of Cain was back then. He's now an unstoppable machine.
4. Crazy how close we got with the toe. I predicted that
5. I wish they did
---
Quote:
I know I said I was going to predict something less crazy in the other thread but that's boring so...

1. Jose Aldo beats Frankie at FW, moves up and beats the LW champ.
2. Pettis will land a knockout with a kick we rarely see in MMA
3. Frankie Edgar becomes interim champ at 135
4. Ronda goes unbeaten in the UFC until she faces Cyborg
5. At least twelve ZUFFA fighters get busted for illegal substances due to increased/VADA testing (wishful thinking here)
1. I got half of it right... sort of.
2. Pettis submitted a guy everybody thought was unsubmittable... that's gotta count for something?
3. Nope.
4. Still up in the air.
5. It was exactly 12 ZUFFA fighters.
I'm proud of that one.
---
Rookie Hammer Squad 2015
Frankie Edgar - Dominick Cruz - Jorge Masvidal - Cat Zingano - Holly Holm
Currently Active Users Viewing This Thread: 1

(0 members and 1 guests)
Posting Rules

You may post new threads

You may post replies

You may not post attachments

You may not edit your posts

---

HTML code is Off

---