2013 Prediction Contest Thread.
---
Each person gets 5 predictions, top 3 predictions that come true. (bizarre or unforeseen). Will earn the predictor 1000000 credits. Remember if two people make the exact same prediction who ever made it first wins, by making the prediction more specific though you can steal the win. Example if Person #1 predicts Anderson Silva will lose and person #2 predicts he will lose to Chael Sonnen then obviously if he were to lose to Sonnen #2 would get the points. Predictions will be accepted for one week starting now.


My Predictions for 2013.

1. After dropping 2 fights in 2013 Jose Aldo is no longer in P4P discussions.
2. GSP destroys Nick Diaz stopping him in under 3 rounds.
3. UFC buys Invicta
4. Dominick Cruz does not compete in single bout in 2013.
5. Sonnen/Jones will do over 1 million PPV buys
---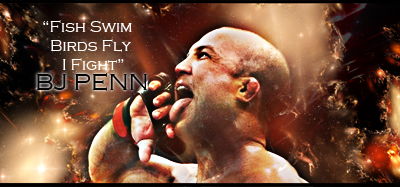 "If you get hit and it hurts hit him back you not knocked out yet."-Joe Doerksen
The Toxic Terrors (FFL)
Demetrious Johnson*Eduardo Dantas*Emanuel Newton*Will Brooks*Michael Page

Join Date: Jul 2012
Location: Glasgow
Posts: 16,157
1. Chris Weidman fights Anderson Silva and gets smashed in under 3.
2. Jose Aldo moves up to LW and fights Ben Henderson for the title.
3. Cain Velasquez loses the HW title.
4. Chael Sonnen beats Jon Jones for the LHW title (I know, I know
).
5. Big Nog or Werdum gets injured before the TUF finale.
---
Join Date: Jun 2009
Posts: 20,902
1. Frankie Edgar becomes the FW Champion after dominating Aldo.
2. Ronda Rousey loses.
3. Condit stops Rory again
4. BJ Penn goes back to 155
5. GSP stops Diaz
Sent from my iPhone using
Verticalsports.com App
Bantamweight

Join Date: Mar 2007
Posts: 721
1. Ronda Rousey and Miesha Tate will be TUF coaches.
2. Anthony Pettis will be LW champion.
3. Wanderlei Silva will retire.
4. Rory MacDonald will be open to fighting GSP after stopping Condit.
5. UFC won't hold an event in NYC.
---
1. Anderson Silva stops his next opponent using another strike we haven't seen him use to finish another opponent off before.

2. There will be a falling out between 2 people in Greg Jackson's camp due to a fight for the championship belt.

3. Nick Diaz will announce that he will retire in the UFC 158 post fight press conference.

4. Jones humiliates Gustafsson in their title fight.

5. There will be a fight between two champions from different weightclasses.
---
Anderson Silva ♔
Aldo - Dos Anjos - Mayday - Weidman - Machida - Jones
Flyweight
Join Date: Sep 2011
Posts: 456
1: Jon Jones will lose at least one fight at HW.
2: Jon Jones will not be the LHW champion.
3: Shogun will lose his first fight in 2013 and retire.
4: Rory moves to MW and gets a title fight, but loses to Anderson by TKO.
5: Overeem gets busted for illegal substances again.
1. Anderson Silva vs. Jon Jones headlines UFC's first ever show in New York City. (Non title or catch-weight bout)

2. Gilbert Melendez will fight for the LW title in his UFC debut and come up short.

3. The flyweight, featherweight, lightweight, welterweight, middleweight and light heavyweight belts will NOT change hands. (Risky!)

4. Jose Aldo will NOT move up to LW.

5. Ben Henderson will rematch Pettis and win by TKO.
---
I know I said I was going to predict something less crazy in the other thread but that's boring so...

1. Jose Aldo beats Frankie at FW, moves up and beats the LW champ.
2. Pettis will land a knockout with a kick we rarely see in MMA
3. Frankie Edgar becomes interim champ at 135
4. Ronda goes unbeaten in the UFC until she faces Cyborg
5. At least twelve ZUFFA fighters get busted for illegal substances due to increased/VADA testing (wishful thinking here)
---
Rookie Hammer Squad 2015
Frankie Edgar - Dominick Cruz - Jorge Masvidal - Cat Zingano - Holly Holm
---
Last edited by Hammerlock2.0; 01-01-2013 at

06:48 PM

.
1. Frankie Edgar defeats Jose Aldo by split decision on February 2nd after a late surge where he gets dropped and nearly finished in the first two rounds to grind out two 10-9's in the third and fourth rounds before dropping Aldo in the fifth to take a split decision that gets FOTN and FOTY honors and splits the MMA world 50/50. Aldo and Edgar later rematch in the summer in Brazil.

2. Wanderlei Silva, Frank Mir, Rich Franklin, Nick Diaz, Rampage Jackson, Chael Sonnen, and Minotauro Nogueira retire.

3. Lyoto Machida defeats both Dan Henderson and Mauricio 'Shogun' Rua.

4. Jake Ellenberger defeats Johny Hendricks.

5. Daniel Cormier, Luke Rockhold, Nate Marquardt, and Gilbert Melendez all fight for a UFC Title in 2013.
---
2013 VIP FFL Champion
THE DRAGON RIDES AGAIN - 12/20/14
Machida - Alves - Cruz - JDS - Weidman - Condit - Pettis - Edgar - Cowboy - Dodson - Okami
Currently Active Users Viewing This Thread: 1

(0 members and 1 guests)
Posting Rules

You may post new threads

You may post replies

You may not post attachments

You may not edit your posts

---

HTML code is Off

---