Miletich and Caplan Leave WAMMA
---
Well, Pat Miletich and Sam Camplan have resigned from WAMMA, according to a press release from Caplan's company.
I tried to start with an objective analysis of it. My thoughts are later in the piece.
Quote:
Originally Posted by IronMan @ MMAOpinion
Since the inception of WAMMA, there have been those who, at least publicly, have been incredibly supportive of the organization. None of those is more significant that MMA legend and innovator Pat Miletich, who has explained, at length, the importance of an honest rankings system.

Sam Caplan, a well respect writer on the sport, has similarly supported WAMMA and acted as the organizer for their rankings board before moving into a more significant capacity as COO.

The departure of Caplan and Miletich is not amicable (as was expressed in the press release in which both are quoted as having issues with the WAMMA board of directors). While itís not clear what these disputes are over, there will certainly be theories which come out shortly (personally, I already have a few).

There has been some frustration with the failure of WAMMA to have little public impact outside of handing out belts and publishing their monthly rankings. It must be worth acknowledging that, during a time when the sport is building respect in the mainstream, but failing to move into some states that it, perhaps, should be, that there is a certain degree of failure on the part of an organization like WAMMA to aid in the assist.

Click here to read the rest of the piece.
In case you can't tell, I'm a little pissed about the whole thing. I'm happy to go into why on here if people care, but whatever.
Anyway. Thoughts about what this does to the sport? Or why it doesn't matter?
---
Sig by Toxic

Barnett - Toquinho -Werdum - "Nurmie"
Z. Gurgel - Morango - Rocha - Tiequan
Miletichs involvment was one of the few things that helped add credibility to WAMMA, I never thought it was a good idea and Im even more sure of that now.
---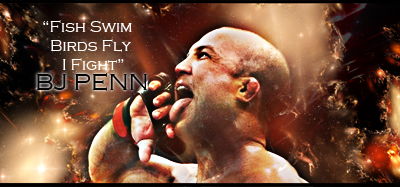 "If you get hit and it hurts hit him back you not knocked out yet."-Joe Doerksen
The Toxic Terrors (FFL)
Demetrious Johnson*Eduardo Dantas*Emanuel Newton*Will Brooks*Michael Page
I don't really think WAMMA was having any effect on the world of MMA anyway. Their departure shows that they obviously feel the same way. I mean come on..who really cared about a WAMMA belt anyway?
---

Thanks to Toxic for the Awesome Sig!
Even if the whole world is against you, one thing will never let you down. That thing is beer.
I dont think that most people cared about the wamma rankings. It was pretty much just another pointless ranking system that didnt really mean anything.
Bantamweight
Join Date: Apr 2009
Posts: 232
Ditto what everyone else said.

I've spoken with regard to WAMMA with several MMA trainers and fighters around here in the Bay Area, and they all agreed that without the UFC's support WAMMA rankings are somewhat useless.

With Lynch, Miletich and Caplan all jumping ship, this could be a sign for the end. RIP WAMMA.
Well that sucks that uber-sweet WAMMA belt given to Fedor that looked liked it could only properly fit around a killer whale or Rosie O' Donnell will be missed.
---
In theory, WAMMA is a great.

In practice, it's next thing to a joke.

Rankings are published, but belts aren't defended based on those rankings. As long as UFC doesn't play, the WAMMA has little credibility and even less importance.

And don't get me started on the whole WAMMA name thing -- one more stupid, barely brandable mixed martial arts acronym.
Quote:
Well that sucks that uber-sweet WAMMA belt given to Fedor that looked liked it could only properly fit around a killer whale or Rosie O' Donnell will be missed.
Meh, it's not so bad. I say that having lugged it around for a while. Still, not as cool as the K-1 Max belt, which looks like it came straight out of anime.
---
Sig by Toxic

Barnett - Toquinho -Werdum - "Nurmie"
Z. Gurgel - Morango - Rocha - Tiequan
Currently Active Users Viewing This Thread: 1

(0 members and 1 guests)
Posting Rules

You may post new threads

You may post replies

You may not post attachments

You may not edit your posts

---

HTML code is Off

---