The End of the Road: Tim Sylvia
---
Well, I'm back from Hawaii and while I was disappointed by Wanderlei, I was simply wierded out by Mercer vs. Sylvia. I should admit, having met Sylvia, I've got no beef with the guy, but he's clearly got issues.
Quote:
Originally Posted by IronMan @ MMAOpinion
There was a time when 6′8 menace Tim "The Maine-iac" Sylvia was the most feared heavyweight in the western hemisphere, perhaps the world. People laugh when I say it, but Sylvia (24-6 MMA, 9-4 UFC) was an incredible fighter. Emphasis, however, is placed heavily on the was.

After his recent loss to former WBO champion and 1988 Olympic boxing champion Ray Mercer (36-7-1 Boxing, 1-1 MMA) by knockout at a measly nine seconds into the bout makes it hard to give Sylvia any sort of credibility at this point in his career. While the experience and explosiveness of a former champion in boxing is duly noted, losing to a 48 year old making his professional debut is not what top fighters do.

Those fans newer to the sport, though, may require a reason why it is even relevant, why Tim Sylvia is important. Perhaps, in retrospect of a division that has given us champions like Randy Couture, Sylvia is not as significant as some, but his prime is often disregarded and not discussed by MMA fans. This disenchantment is largely due to Sylvia's Mediocre title defenses following his knockout of Andrei Arlovski to retake the belt at UFC 59.

Sylvia went a career 5-4 looking for the UFC heavyweight title belt (including his win over Gan McGee, though Sylvia was stripped of the belt for testing positive for steroids in the aftermath), but the fact that he was allowed to fight for that belt as a challenger on five separate occassions speaks to his role as a proud prospect and, later, a villain in the division.
Click here to read the rest (it gets funnier, I promise).
---
Sig by Toxic

Barnett - Toquinho -Werdum - "Nurmie"
Z. Gurgel - Morango - Rocha - Tiequan
Man it's so sad. I remember when he was respected, and highly regarded. Now look.
---

I remember when he was killing people left right and centre and had the respect of the MMA community. I really thought he'd bounce back fromthe losses to Nog and Fedor, but weighing over 300lbs and getting beat by Mercer makes me really question if he ahs anyhting left.
Lets not forget the fighter he once was, even though most people never even seem to have known.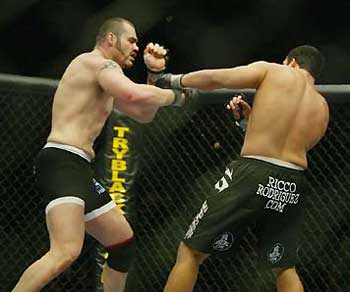 I'm not ready to call big Tim washed up. Not until he gets beat by a bear at a travailing carnival. I hate to say this but looks like Jens and Matt Hughes were right about Tim's dedication to the sport.
Live right and every other day is a good one to die.
Join Date: Jul 2008
Location: The Big Island, BC.
Posts: 1,431
Looks like the end of the road to me, i guess time will tell. With the physique of a deflating and unfortunately hairy balloon, a lack of charisma/sellability and this string of losses i just can't see him getting back to basics and working his way back into contention.

It's too bad too because for all his faults, Sylvia was a beast in his prime.
---
Quote:
Man it's so sad. I remember when he was respected, and highly regarded. Now look.
Yeah. The only way he could go much lower now would be to do something like crap his pants in the ring. Oh, wait...
---
Defecato, ergo sum.
Leading the Thiago Silva bandwagon
I think the next logical step for Sylvia is to either retire or go have a rematch with the guy who helped build his legacy and possibly the only other HW to have fallen as far from grace as Sylvia has. Oddly enough the man Im talking about knows a thing or to about ballooning weight himself. Of course Im talking about Ricco Rodriguez, I think at this stage its a fairly high marquee fight with two guys who at one time were considered the elite of the elite, who just dont have what it takes, unfortunatly at this time I think old Ricco has a better shot at a comeback then Sylvia.
---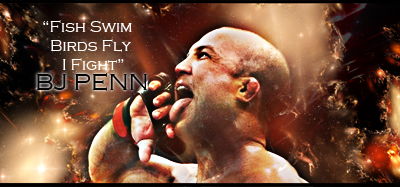 "If you get hit and it hurts hit him back you not knocked out yet."-Joe Doerksen
The Toxic Terrors (FFL)
Demetrious Johnson*Eduardo Dantas*Emanuel Newton*Will Brooks*Michael Page
Toxic, that's a good point. I wanna see Sylvia vs. Oleg Taktarov, but that's just because I want to see if one of Tim's big ass legs can actually be snapped in half.
---
Sig by Toxic

Barnett - Toquinho -Werdum - "Nurmie"
Z. Gurgel - Morango - Rocha - Tiequan
thats a good read ironman, Im not sure what to think of sylvia now, but after his last fightit is a huge sign of being very washed up, after he decided to leave the ufc he expected great things for his career, he wasnt even cut, now he has gone so far downhill.

Btw what island were you on?
---
Quote:
Btw what island were you on?
The big island. Spent a few hours training with Jay Penn (one of the sibs) in Hilo.
---
Sig by Toxic

Barnett - Toquinho -Werdum - "Nurmie"
Z. Gurgel - Morango - Rocha - Tiequan
Currently Active Users Viewing This Thread: 1

(0 members and 1 guests)
Posting Rules

You may post new threads

You may post replies

You may not post attachments

You may not edit your posts

---

HTML code is Off

---