I need to help with MMA mentally
---
So I've been doing MMA for like 6 months (I'm 17) now at my gym going everyday. When I started I weighed 100KG and have since dropped to 73KG through hard training
I have also been doing No Gi Jiu-Jitsu and Gi as well as Kyokushin Karate, Boxing and Shootbox and really want the main coaches to see potential in me and train me for a fight.
For my Gi + No Gi I have been performing poor even though I have done it for 6 months and I still get dominated by these amateurs or people who are not very good. This really gets me down and sometimes I just wanna cry in a way lol
I dont know what to do and I was hoping some of you pro/experienced guys can help me. Thanks
Just remember man, no matter what styles or arts you have taken up, they are all incredibly deep and take a very long time to learn. If you enjoy training, then continue and be happy with the improvements that you see (for example the weight loss) you can't expect to be a world champion over night. Anything worth doing takes time and effort, and you are still very young. Your time will come.
---

6 months of BJJ is barely scratching the surface. I've been doing it for 2 years and there's always the chance of getting worked over by a new guy.
Sent from
Verticalsports.com Free App
---
D. Cerrone | R. Souza | F. Werdum | R. MacDonald | M. McDonald | D. Maia | J. Mein | C. Condit
M. Coenen | S. Kaufman | A. Davis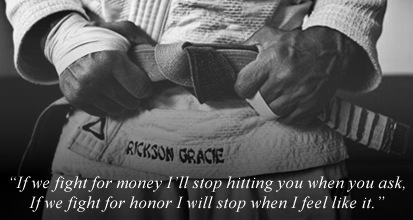 MMA Fanatic
Join Date: Sep 2012
Posts: 5
"Heaven and earth are impartial;
they see the 10,000 things as straw dogs.
The sage is not sentimental;
he treats all his people as straw dogs.

The sage is like heaven and earth:
To him none are especially dear,
nor is there anyone he disfavours.
He gives and gives, without condition,
offering his treasures to everyone.

Between heaven and earth
is a space like a bellows;
empty and inexhaustible,
the more it is used, the more it produces.

Hold on to the center.
Man was made to sit quietly and find
the truth within."

5TH VERSE - TAO TE CHING

With your well-received emotion toward weight-loss, you are probably recognizing what your body is capable of. Training the mind can be in different ways; studying philosophy, working abstract puzzles, or disciplining the mind toward learning a system. I think all of those are very beneficial toward any profession, or, hobby; philosophy has a way of opening the mind; discipline focuses the mind on a certain point; and, puzzle working works toward a quicker mind.

Take care,
Will
Well I can't help with the mma side as all I've ever done is coach and never stepped into a cage but I can lend this advice. I've won a few larger competitions in my time doing BJJ Gi and No Gi and I've got a some what impressive record. However as a white belt I won exactly 1 match in at least five competitions I got smashed a lot. It's just how it is sometimes. But focus on your technical game and keep at it. In my experience as a teacher and a coach the guys who are late to the show but keep the technical side together eventually pass by everyone else.
Sent from
Verticalsports.com Free App
---
Think. It Ain't Illegal Yet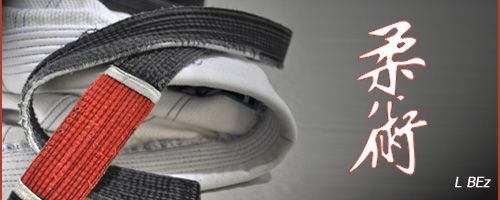 "Discipline Hurts Less Than Regret"
Currently Active Users Viewing This Thread: 1

(0 members and 1 guests)
Posting Rules

You may post new threads

You may post replies

You may not post attachments

You may not edit your posts

---

HTML code is Off

---