Amateur MMA fighter dies following unregulated event in Michigan
---
From
mmajunkie.com
Quote:
Another tragedy has occurred following an amateur MMA event, this time in Michigan.
Felix Pablo Elochukwu collapsed shortly after competing at an unregulated event on Friday in Port Huron and died Saturday at an area hospital. He was 35.
An autopsy was conducted on Sunday, and results will be available later this month, a rep for the St. Claire County (Mich.) Medical Examiner told MMAjunkie.com (
www.mmajunkie.com
).
Elochukwu, who was born in Nigeria but lived in Ontario, Canada, was competing in his first bout. He fought at heavyweight and was a decorated grappler on the local circuit, according to a report on Sportsnet.ca.
After fighting an opponent mostly on the mat for two rounds, Elochukwu reportedly was mounted in the third and took several strikes before the referee stopped the bout. He appeared fine immediately afterward, but deteriorated after leaving the cage and fell from a chair. A paramedic on site assisted him, and an ambulance was called.
Neither Elochukwu nor his opponent were required to undergo medical checks prior to the bout, according to Sportsnet.
Amateur MMA is unregulated in Michigan, which means safety measures are left to promotions such as Amateur Fighting Club, which held the event at an American Legion building. But this past year, the Association of Boxing Commissions advised its member commissions not to license fighters from the state and not recognize event results from events held there. It cited overall concerns about the regulation of both professional and amateur sports due to existing laws that left the state powerless to address fundamental healthy and safety issues.
Bills aimed at regulating amateur MMA awaits a vote in Michigan's house of representatives. A previous bill stalled out in this past year's legislative session, according to a report from MLive.com.
"Legislators did not opt to regulate amateur events, so they have no reporting duty or responsibility to this agency, nor does the agency have any oversight or authority over those events," said Barrington Carr, director for the enforcement division of Michigan's Department of Licensing and Regulatory Affairs, which oversees the state's athletic commission. "There are some current initiatives to try to bring [amateur MMA] into the regulations.
"If legisation [is] passed, we'd certainly be happy to enforce those laws."
The AFC issued a statement the night following the event.
"Last night's event, April 6th, we lost a member of our MMA family and we would like to take this time to honor him," it read. "This is a tragic turn of events. We will keep his family and friends in our prayers and we ask you to do the same. May God be with them in this devastating time of loss. To us, this tragedy will not end today. He will remain in our hearts and on our minds. Further information will be posted at a later time."
In the past 15 months, three MMA fighters have died following amateur bouts, two of which were at unregulated events.
Stay tuned to MMAjunkie.com for more on this story as it develops.
---
D. Cerrone | R. Souza | F. Werdum | R. MacDonald | M. McDonald | D. Maia | J. Mein | C. Condit
M. Coenen | S. Kaufman | A. Davis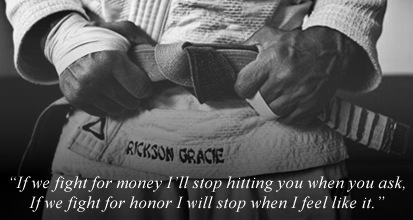 Yeah not surprised in the slightest. There is a reason most of the guys I train with fight in Canada or another state doe amateur. Michigan is a joke in terms odds amateur mma. It is professional mma without any regulation and the fighters don't get paid. Same size glove except they allow you to bring your own which couldn't lead to problems.
I've been to a single amateur fight here and it was with a young guy I train with. I told him after the fight (he won quickly thank god) that if he would never work his corner again unless he got in with a better organization.
Sent from
Verticalsports.com Free App
---
Think. It Ain't Illegal Yet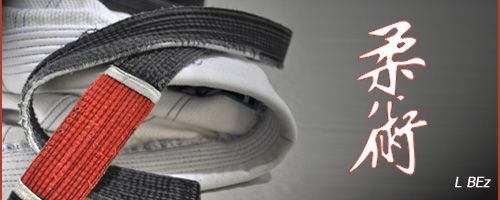 "Discipline Hurts Less Than Regret"
Currently Active Users Viewing This Thread: 1

(0 members and 1 guests)
Posting Rules

You may post new threads

You may post replies

You may not post attachments

You may not edit your posts

---

HTML code is Off

---