MMA Fanatic
Join Date: Jun 2014
Location: Larkspur CO
Posts: 3
How did you know you were ready?
---
Hi all

Im sure this uestion has been thrashed to death here on the forums but as I'm new and haven't quite found the best way to navigate the forums I'll ask it again.

How did you know you were ready for your first amateur MMA fight?

I'm really keen to start but I know I am probably not quite ready yet so I am looking for some advice as to when I should give it a go.

My current stats are

Height 6'3"
Wingspan about 7'
Weight 270lbs (I want to compete at 205)
Youn Wha Ryu 2nd Degree Yellow
Haven't received a belt in Brazilian Jujitsu but have been training for almost 5 months now

My master tells me I have a lot of natural talent and that i have fast hands and a strong kick for someone at my rank.

I feel like I am a strong stand up fighter but I'm not afraid to pull guard and submit from my back.

I train 4 times a week in the gym honing my skills and am currently running on 2 of my off days to build up some cardio and drop my weight.

Any advice for me would be greatly appreciated thanks guys

-Duncan
Here are my two pieces of advice.
First you will never feel ready. Ever. Period. You will never think you're good enough. Five months of hard training if you can not get tapped by purple belts and defend yourself without being dominated you're good enough for amateur ground fighting.
Second. Go to a local thai or boxing gym. Go spar. If you hold your own and land better shots against mid level guys there. Take a fight.
It's amateur fighting. So if you can hold your own in those two ways have at it. You have enough ability that it won't be a massacre to get in the cage with any semi trained fighter. You may win you may not but that's why it's amateur you just don't want to get hurt and if you can do those two things above you know enough to not get hurt.
Also just an fyi 270 is a little heavy to get to 205. Probably want to trim down some.
Sent from
Verticalsports.com Free App
---
Think. It Ain't Illegal Yet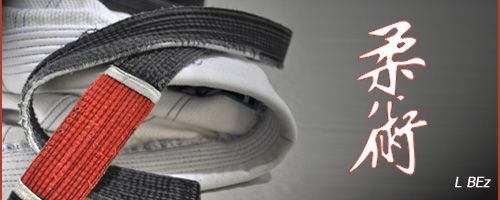 "Discipline Hurts Less Than Regret"
You never know you coach makes the decision.. and all the above 😁
Having seen the amateur/pros in my gym actually fight and regional champs compete on an int'l level I can see the difference...major difference in skill level. THEN you watch the bigger organizations and once again you see a jump in levels.

Point is almost anyone can fight. What's your end goal... Cuz if you want to be at least a regional champ you gotta train pretty much full time. The guys at the gym I trained and sparred with don't do anything else. They work, sleep, train and instruct. It's something I couldn't do although I always fantasized about it. Age, work was the main factor, but mainly the reality. I believe MMA is an easy sport to get into, but the hardest to MAKE IT.

On another note...you're a man child. TWO HUNDRED AND SEVENTY POUNDS! I'm curious has anybody submitted you with a kimura.
---
Marcus Aurelius: Tell me again, Maximus, why are we here?
Maximus: For the glory of the
Empire, sire.
Baked, not fried... the healthy choice.
MMA Fanatic
Join Date: Jun 2014
Location: Larkspur CO
Posts: 3
Hey guys thanks for yoour advice I know 205 isnt something I can just drop down to ive got to work hard at getting there the story behind the 270 goes mostly like this back in High School I was 195 6' and a pretty fast guy for my height I was a full back in my high school football team my first year I fractured my wrist and was in a cast for 6 months but I still wanted to play but there was no way I could carry the ball with a club so I became a defensive lineman and bulked up a little bit the next year my hand was free and cut down back to 200 so I could return to my position first game of the season were running a trap which is basically me with the ball running as hard as I can down the middle something went wrong and a behemoth of a guy 300+lbs at only age 18 comes crashing down on me and I slip a disk in my back and it all went downhill from there I couldn't play football anymore the pain was just to much couldn't play baseball anymore because i was a catcher and couldn't squat anymore for a while I could barely walk. Were now 7 years down the line I'm 21 my back has finally recovered and I've found MMA and love it.

As far as where I see this going I know I'm probably to old to just be starting out to really get anywhere major but I want to be a solid competitor in the Amateur circuit and want to be able to fight by the end of the year.

As for the Kimura I have trained how to use it and have had it practiced on me but never had it used on me during a randori session
Currently Active Users Viewing This Thread: 1

(0 members and 1 guests)
Posting Rules

You may post new threads

You may post replies

You may not post attachments

You may not edit your posts

---

HTML code is Off

---