MMA fighter

Join Date: Oct 2006
Location: West Carrollton, Ohio
Posts: 2,575
Hey, I won a pro fight!
---
whats up guys? after taking some time off after my debut to get fat for the holidays and cry about the loss and my misfortune when it comes to judging I got back in the gym and decided to take another tough fight. I figured if I beat a can I would be 1-1 with one illegitimate win and lost to the solid guy I fought which is kind of lame. I also knew that going 0-2 to start off would render me essentially irrevelant in the sport, and even the local scene....anyway I took a fight against Steven Durr(16-4 ammy ranked #1 in kentucky and tennessee who had his last ammy bout on the strikeforce challenger series). Up a weight class at 145. Sounds really dumb, but luckily it paid off for me. Hard ass camp and fought friday, won a unanimous decision. Will be a month or so before I get the video up but it will be worth it. Landed big spinning backfist and two flying knees, headkick, and three knees to the head. My speed really won me the fight, it was fun and nice to remember what winning an mma fight is like. And it paid my rent for the month. Pretty swank as damone would say. fighting again in two weeks. will get the vid up when i get it.
Congrats man. It's nice to see that some members of the forum are out there kicking some ass. Keep up the work and I'm sure it will pay off.
---
"Existence precedes essence"
- Jean Paul Sartre
My podcast/blog:
http://lifeashumans.blogspot.com/
Funniest thing you may ever find on the internet:
www.gentlemanbob.com
or look for gentlemanbob on facebook
NPFFL: Cain Velasquez, Demian Maia, Lyoto Machida, Joseph Benavidez
Big congrats mate!

Beating a guy who competed on Strikeforce: Challengers is an incredible feat!

Well proud of you buddy!
---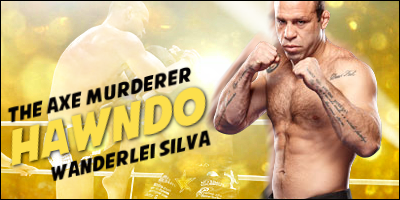 Thanks to Leakler for the sig
Wow that is a big scalp congrats. And from watching your first fight when you posted it that should be a 2-0 record. Anything else on the horizion?
---
Can't wait to see the fight vid- BIG congrats man!
---
Congrats thats awesome man. I always wanted to at least have one fight.
---
Big congrats! But fighting again in two weeks┐ Must have been a walk in the park then
Good luck for your next bout!
Good job man, good job, hope to see the fight.
Currently Active Users Viewing This Thread: 1

(0 members and 1 guests)
Posting Rules

You may post new threads

You may post replies

You may not post attachments

You may not edit your posts

---

HTML code is Off

---