MMA Fanatic
Join Date: Mar 2011
Posts: 1
Am I too weak for martial arts? Whats wrong with me?
---
Ok, I've had an anxiety problem for a part of my life from being bullied, and I decided to take Muay Thai classees. I love it, it changed my life but I feel as if I'm still too weak to defend myself. I was always bullied for being really small.

I'm 17, 5 foot 6, and 95 pounds. These are all due to genetics. I actually eat alot. I also have a ridiculously shamefully high metabolism.

I had recent instances where I was still bullied but i was too scared to fight back. One guy who hates me for no reason keeps telling me to fight him, and he's taken 3 years of MMA, when I took only 2 months of muay thai. And this guy is bigger than me.

First of all, I find it just down right wrong how he's using his power to bully me for no reason. Is MMA meant to make you cocky or something. Do MMA teachers tell their students to go out and fight people? Serious question.

I'm ashamed of myself of how i was too scared to defend myself. its like i knew i would lose. I think i would've been more confident if I was bigger.

Do you guys think a boy like me has even a chance to defend myself? I feel like crap. I feel like my genetics is holding me back A LOT. Am I giving up too easily or something? I've always been a guy who steps away from fights. I just want to be those guys who have the fighting nature. Is there any hope for me if I keep my head up and continue training? Please, I need help.
---
Last edited by FightingTurtle; 03-23-2011 at

06:41 PM

.
I doubt the guy has the experience he claims he does. Usually when people say "I trained MMA for 3 years" they are bullshitting, and think watching UFC DVD's is training. many gyms do have mma classes but if he isn't taking technique-specific classes like boxing or bjj then he probably isn't taking anything at all.

Anyway 95 lbs at 5'6", yeah, that's really small. but at 17 you still have a good amount of time to grow. I gained about two inches between 18 and 24, and according to US statistics men on average gain an inch between 25 and 35 due to late growth spurts.

your mass may also gain proportionately. you can assist this by eating more, because you are thin and maybe part of it is that you aren't taking in enough healthy calories. eat high protein, plenty of carbs, don't skip the vegetables either. and don't just do muay thai, work out on your own. Learn bodyweight exercises like pushups, pullups, dips, crunches, squats, and do them every day. if you're doing it right they should become easy in a few months, and then incorporate some weights or elevations. you can combat your thinness to a large degree, height you gotta just cross your fingers.

as for this douche who wants to fight you? **** that guy. if he really "does mma" then he should understand that it's a sport, and weights matter, and it's not a tool to bully people with. if he doesn't, don't worry about him. ignore him. i know that's a tough thing to do in school when you can't control who you see and it's such an insular social situation. but remember that you have a whole life ahead of you, and no matter how things happen you probably won't even remember who this guy is in a few years. he's meaningless to your life. just a speedbump. truthfully if you're training striking you may be able to knock him out today if you got the nerve up- but what's the point? you won't gain anything by it, and in fact it could easily backfire. focus on you and attaining the goals you want, look past his petty shit. guys like that usually get what they deserve one way or the other and you'd be better off watching as it happens then being involved.

if he ever attacks you though... go straight for the balls. then the face. don't let up till he's out cold.
---
Everybody good, plenty of slaves for my robot colony?
Homicidal Maniac

Join Date: Apr 2007
Location: Houston, Texas
Posts: 6,193
Seriously Martial arts was made for people like you. Technique over strength

I was a skinny mofo growing up, yeah i was taller but my stats were 5'11 125pounds 130 soaking wet

I was that way while eating everything in site and taking weight gainers, then the past year all of a sudden my body was like hey its time for you to put on weight, with in a couple months i went from 125 to 165 - 170. and man it is doing wonders for all my life i was actively working out from dance class's to training different martial arts and now the weight im gaining is just turning into muscle in the blink of an eye.

but yeah anyways, I was the person that always backed away from a fight till they crossed that imaginary line that was extremely hard to cross, traing martial arts if you get the technique down it does not matter the persons size.

also remember in a fight there is no rules, eyes, balls ect should be main targets
---
Over! 2,000,000 Views!
Listen buddy, I want you to know something because I seriously HATE bullies. Do not let yourself lose to this guy, and I don't mean in a fight I mean in general, if you show this guy that its bothering you then he wins. Just don't fight him it isn't going to prove ANYTHING. If you like training in Muay Thai then keep doing it, like they said martial arts was created for that exact reason. I can bet that if you keep training you will have the mental stregnth and confidence to not be needing to worry.

Your better than him already for not fighting him, if he has 3 years experience then its just pathetic for him to be picking on you in the first place. Kepp your head held high and keep training hard, if your enjoying it then GREAT. Do you take any other classes too like BJJ or wrestling?

I really hope you decide to stick around the forum and discuss MMA with us. To answer your question, no a coach doesn't tell people to do that and if they are then they shouldn't be a coach.

Welcome to the forum man, if you stick around you will notice it is a amazing place here.
---
That's completely pathetic man, I would ignore the guy, I know it's hard but it's more than worth it. Guys like him will get what's coming to them trust me it always happens.

Having said that, the guy is probably a joke, he doesn't want anything to do with an actual fight. Everyone I've ever met that does shit like this is getting their ass kicked in the gym. If I had to guess that's why he's doing it to begin with, he's the bottom of the barrel wherever he goes and his ego can't take it.

As far as MMA gyms, I've been in a lot of gyms all over the country. Now I have seen gyms that preach being the best and kind of promote a douche attitude against everyone that's not part of the gym, but never seen a gym that tells people to pick on people and be a bully. But most gyms are great and preach the exact opposite, which is what they should be doing.

Oh and everyone knows the guy who picks on people smaller than him has small genitalia.
---
Think. It Ain't Illegal Yet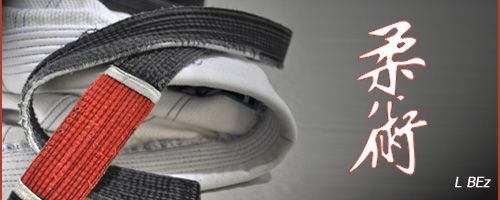 "Discipline Hurts Less Than Regret"
Size matters little myfried. I was the small kind in high school as well but i wrestled and i knew how to kick box. I go picked on and bullied too but when it went too far i let them know with my fists. Bullies are cowards and they like to pick the smallest kid in the crowd and because they believe they are the easiest target.

First and foremost you need to gain some self confidence. Dont let these guy make you believe you are are really weak. Next get in the dojo and learn to fight any style you get proficient with will put you ahead of most the guys out there.
---
"The fat man flies at midnight"
Yea at 95lbs i wouldnt have a fair fight with the guy. That being said a fair fight is something you do for sport or with friends, in real life weapons and cheap shots are the only way to go.

How are they bullying you? If you find yourself in a life threaten situation it wouldnt be wise to face it alone. Get some mace or a taser since you're a kid. But walk away every time you can, I'd rather be a ***** than a murderer any day.
---
If a law is unjust, a man is not only right to disobey it, he is obligated to do so. ~ Thomas Jefferson
Sig by D.P.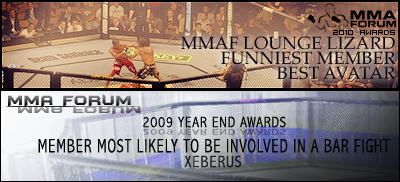 Currently Active Users Viewing This Thread: 1

(0 members and 1 guests)
Posting Rules

You may post new threads

You may post replies

You may not post attachments

You may not edit your posts

---

HTML code is Off

---