Absolute travesty - I don't even know how to respond. Greco-Roman wrestling is the BIRTHPLACE of the god damn Olympics. Screw the IOC, screw them all.
---
Honestly don't care too much, never really watch the Olympics anyway and this gets more guys to MMA faster and younger.
---
Think. It Ain't Illegal Yet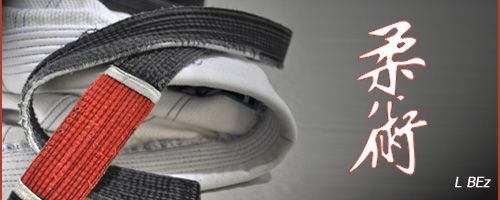 "Discipline Hurts Less Than Regret"
This decision really makes no sense, but then again when has a decision made by any officials lately made sense. Truly one of the original olympic sports and taken away. I admit I have not followed last 2 olympics but I was at sea.... I did catch highlight on AFN. But like said above maybe some of these ex-wrestlers will join MMA a bit earlier.
---
The Bass Minor
The IOC is going to get HELL for this! Wrestling is a staple and unlike the rest of the USA it's highly favored in Europe, Asia, and the Middle East. There is no way this will hold permantely!
---
The Emoticon Guy
Amateur
Join Date: Jan 2013
Posts: 130
Common Sense where are you?
Wrestling - a sport used to breed a lot of people into MMA professionals.
Modern Pentathlon - a sport used to test the skills of Calvary officers... Because there are so many of them around.
Personally even though I mainly do karate I hope Wushu is picked as one of the head instructors in the franchise of schools I train at is the Australian National Sanda Coach.
Sent from
Verticalsports.com Free App
this is a shocking and seemingly corupt move.

Sent from my SGH-I727R using VerticalSports.Com App
---
mad props: Toxic
Yeah this kind of thing really makes me sick. Very, very sad. Nothing good can come from this, nothing at all.

Join Date: Mar 2010
Location: NC.
Posts: 9,815
---
Who removed that video from youtube? I didn't get a chance to look at it!
---
The Emoticon Guy
Quote:
At a media scrum today, UFC President Dana White spoke with reporters in London about the recent news of the International Olympic Committee's plans to eliminate wrestling from the Olympic Games in 2020.

White on the IOC and colleges dropping amateur wrestling programs: "I've been battling this problem for years now. Colleges are dropping it. High schools are dropping wrestling. The problem with wrestling is, it's an awesome base for mixed martial arts, for everything – I mean, I've never wrestled, but what I hear it does to guys that wrestle, it changes peoples' lives. It's this grueling, hard work and dedication – all the things that go in with being a wrestler."

On the issues of a lack of viewership for amateur wrestling and how he thinks this could one day lead to MMA becoming an Olympic sport: "The problem is nobody wants to watch it. Any sport, especially these days, it's about selling tickets and eyeballs and viewers and all these other things. And there's been a lot of people saying, 'You've got to f---ing do something,' but – and Garry (Cook) and I were talking about this yesterday –what this could be is the evolution of mixed martial arts becoming an Olympic sport. We bring spectators, eyeballs – whether it's TV or whatever it is. This sport draws. Wrestling doesn't. I can't be the guy to run out and try and save wrestling. I've been doing it for years. You know how many wrestling programs I funded over the past five, six years? A lot. Yeah, I don't want to see wrestling go away either. It's such a big part of the sport. But, something's going to happen here. It's going to evolve into mixed martial arts or something. I don't know. I don't think wrestling is going to go anywhere, but competitive wrestling definitely is."
So Dana only cares about the High School/college level, and it does sound like he's going to push for Olympic MMA.
Currently Active Users Viewing This Thread: 1

(0 members and 1 guests)
Posting Rules

You may post new threads

You may post replies

You may not post attachments

You may not edit your posts

---

HTML code is Off

---