Sergei Federov got his legs back in Washington lately and he's an underrated guy as far as playoff performers go. I think he'll put up some good numbers and clutch points.

A lot of people are high on the Sharks, as they should be, but I think if Calgary turns this one into a grinder they can take it. They got the grit and shutdown ability, something San Jose lacks.

Man I'm pumped, even though my Maple Leafs aren't in it. Here's to the rebuild!
Banned
Join Date: Feb 2007
Posts: 3,238
Quote:
Man I'm pumped, even though my Maple Leafs aren't in it. Here's to the rebuild!
Man I hear that, I went through that for 6 years with the Penguins. I'm also a Toronto fan and hope they turn it around next season.
Sitting Crosby wasn't the only reason I thought they threw it. It just looked like they didn't care, they weren't trying all that hard to score. I mean they had 10 pp opportunities and didn't score once. But each goal for them on April 2 came from the PP.
---
My prediction went to Sh!t...
I really dont care if the Flyers win the series but I hope they beat up Caps for at least 6 games.
---
My prediction went to Sh!t...
LIE or DIE
Join Date: Nov 2006
Location: Winnipeg
Posts: 1,931
VANCOUVER MISSED OUT!! Darnit.

* EASTERN CONFERENCE
* (1) Montreal < (8) Boston in 7, the big upset.
* (2) Pittsburgh > (7) Ottawa in 6, both teams need better goaltending to make it deep.
* (3) Washington > (6) Philadelphia in 5, these two teams were awful last year. Good to see them get in and how can you beat against Alexander the Great?
* (4) New Jersey > (5) NY Rangers in 7, Brodeur baby.

* WESTERN CONFERENCE
* (1) Detroit > (8) Nashville in 5, to deep and to good.
* (2) San Jose vs (7) Calgary in 5, with Marleau playing better they are the team to beat.
* (3) Minnesota < (6) Colorado in 6, Avs are playing good and I like there crop of forwards. Defence is iffy.
* (4) Anaheim > (5) Dallas in 4, Dallas slipped late and the Ducks always look good.
---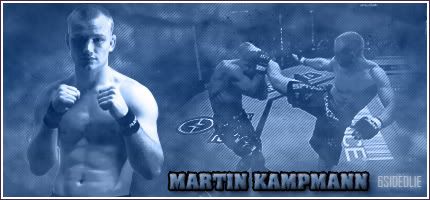 TEAM LORD:
1. Antonio Rodrigo Nogueira
2. Nate Marquardt
3. Goran Reljic
4. Amir Saddolah
RANKING: TBA
TOTAL POINTS: +TBA
Since my Blackhawks are out I'm going to just jump right to the finals and say Anaheim over Montreal. And it pains me greatly to say that. The only team I dislike more than the Anaheim Dicks are the Dead Wangs but they are awful strong, again.
I can't believe Vancouver missed out, I'm just stunned. Things we got to get rid of

-Nausland
-Nonnis
-Vingelault(sp?)

I'd resign Nassy if we took a massive pay cut and gave up the C, dude isn't what he used to be now he's nothing more than a 3rd liner.

We just need people who can put the puck in the net, our defense was solid and I need to say nothing else but Luongo. At least we got some cap room next season.

I've got the Canadians or Penguins winning it this year.
---

This Time ... Break It!
FFL Season 3: 11th Place
Quinton Jackson vs. TBA
Gesias Calvancante vs. TBA
Fabricio Werdum vs. TBA
Thales Leites vs. Anderson Silva
50-60 points isn't a 3rd liner. But yeah, Morrison, Naslund, Linden are all done in Van City. Team is soft and lacks scoring up front. Luongo got oridinary and the team got medicore.

Some solid young guys coming like Raymond, but the team needs to bring in something big in the offseason. Their blue line and goaltending is near perfect, just need 2 more scoring options up front. Not to sure about the ufa crop this year, Hossa for sure is an option. Always try the RFA root like the Oilers.
LIE or DIE
Join Date: Nov 2006
Location: Winnipeg
Posts: 1,931
Nonis and Alan should not be fired. Nonis didn't trade away the farm for Richards, and Alan is the reigning coach of the year. The Canucks didn't make the playoffs because there defence was murdered this year, Luongo was 'normal', and they need scoring depth.

With Naslund gone or taking a paycut, they will have room to shop to add some depth.

I think Nonis will make a splash around draft day, and he's been looking to move up in the draft lately and I'm sure he's intrigued by Mr. Stamkos. Hopefully he puts together a package that includes his first pick, and maybe Schneider and Bourdon to grab the dude.

I don't think the crop of UFAs are to solid this year so he'll be looking to upgrade through trade and Nonis seems to be the master of not getting ripped off. He isn't scared of the blockbuster (see Luongo) and is will to make a splash. To me, Luongo, the Sedins, Ohlund, and Edler are the untouchables!
---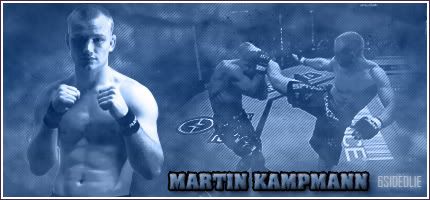 TEAM LORD:
1. Antonio Rodrigo Nogueira
2. Nate Marquardt
3. Goran Reljic
4. Amir Saddolah
RANKING: TBA
TOTAL POINTS: +TBA
Currently Active Users Viewing This Thread: 1

(0 members and 1 guests)
Posting Rules

You may post new threads

You may post replies

You may not post attachments

You may not edit your posts

---

HTML code is Off

---